okay so I recently bought The Ship (so many wasted years!) and instantly fell in love with the caricature art style so much that I wanted to port it into my private Source Filmmaker's ever-growing toybox.
Trouble is, and I've seen this happen to several models before, too, usually in the neck area, a strange glitch I believe is shader related.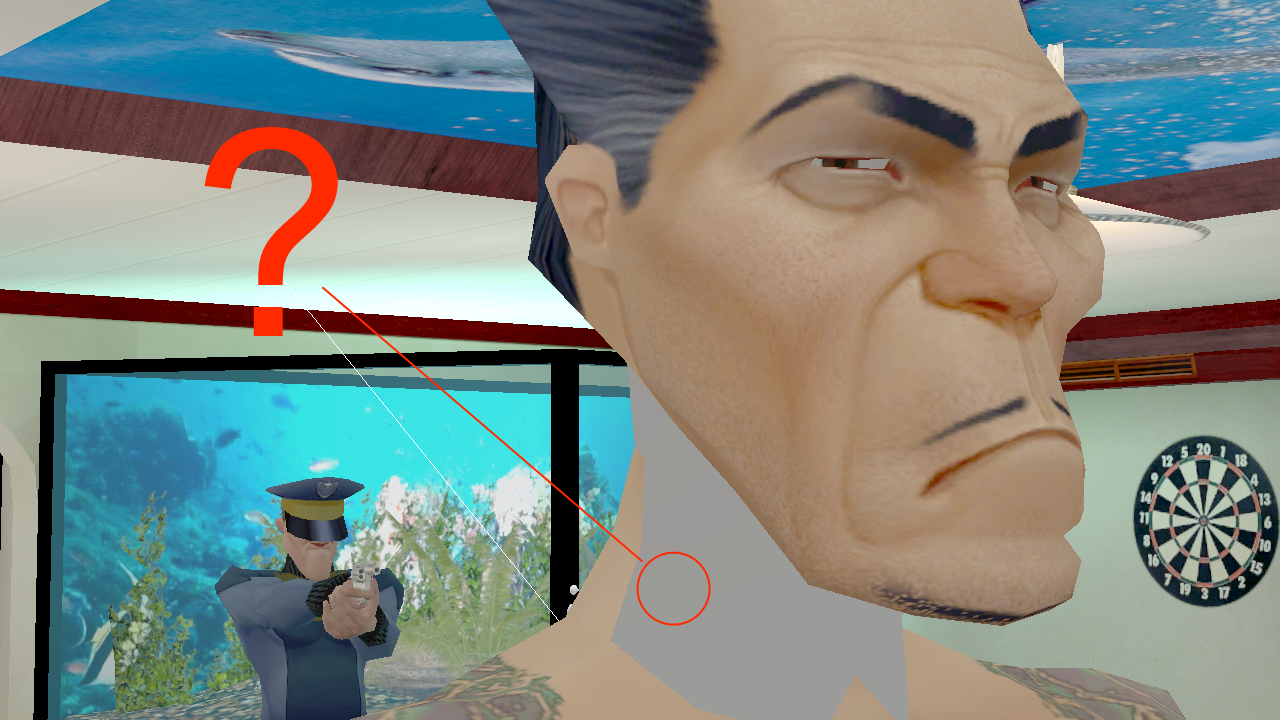 This glitch is on several of the models, except oddly the guards and appears in 2 forms:
Solid black, and a strange pearlescent white as seen here on I.M. Meen's ugly Japanese twin.

I have a few questions,
Is it shader/engine related?

The Ship uses Source Engine SDK 2006 or SDK 2007, now using VPKs so I don't know the exact build anymore, Source Filmmaker runs SDK 2007 (pre-steampipe).


Or is it material file related such as an obsolete or nonexistent parameter in the .vmt or .vtf file itself?

Is there a fix for this?
I'd much prefer someone with some source engine modding under their belt to answer, but you're free to jot down things I can try.