I'm working on a few more Wolfsenstein 3D models and decided to try and make a prop out of the guard sprites. Worked pretty well, only the textures, being either 8 or 16 bit, I can't tell the difference, makes VTFEdit very difficult, as it blurs the textures and adds a white haze outline when I apply "$alphatest" 1

The model itself is literally a cutout of the sprite inserted as a plane in Blender and exported as a 2 sided card for use in Source.

I need to know the best settings for importing and preserving exact pixelation when it resizes the sprite. Such as resize filters (I've tried a myriad of them, some of them crash VTFEdit somehow)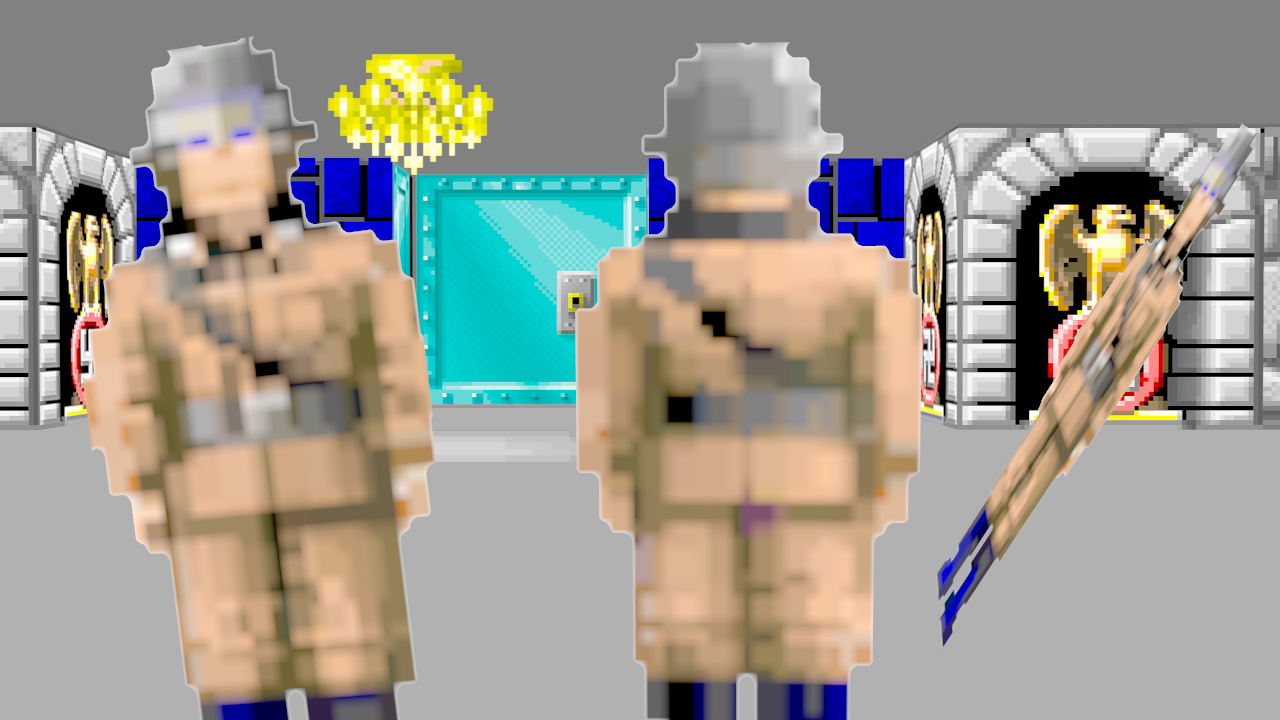 The dimensions of the sprites are 22x48, a proportion that VTFEdit apparently can't support without resizing it on import.