This tutorial is how to pack Loose Folder mods into VPK using the VPK GUI.


1.

Setting Up VPK GUI


Once you've download and extract the VPKGUI executable to a safe location, you can double click on it.

You may create a desktop shortcut so it will be easier for you to execute it in the future.

A First-Time Setup wizard will walk you through, follow the guide on the screen. If you're unsure, read through the tutorial before proceeding.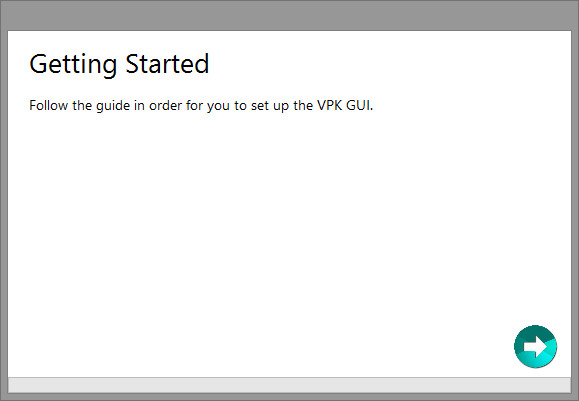 1.1.

License


Read thoroughly the License Agreement before accepting and continuing further.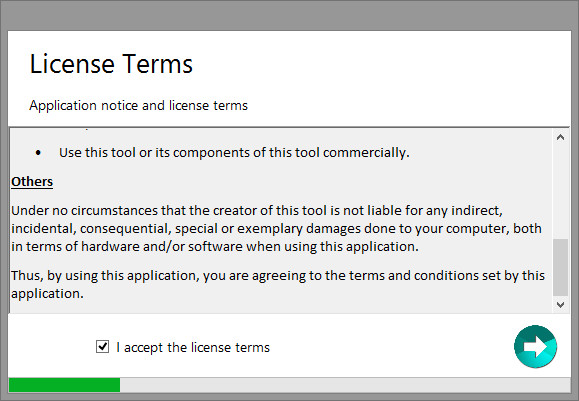 1.2.

VPK Folder

The VPK folder is where Loose folder mods are located. Ensure that the VPK folder is NOT a restricted folder that requires you to run the VPK GUI as administrator.

For me, since I have multiple storage drive, I'm setting it as 'D:\VPK'. You may want the VPK in your 'Documents\VPK'.


1.3.

VPK Executable

Since the VPK GUI is merely a graphical extension, the app requires the VPK package application, which is found in every Source games.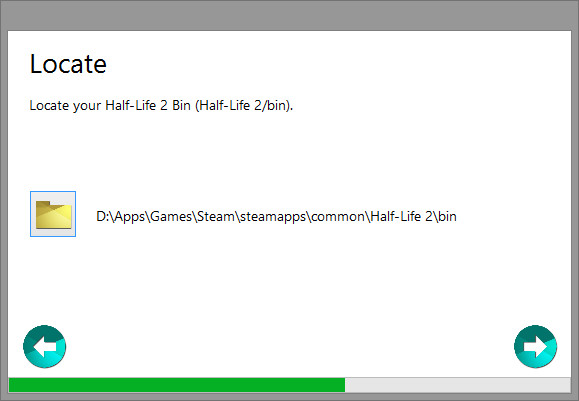 The 'Half-Life 2\bin' is just an example of where you should locate the directory. So if you're modding Team Fortress 2 extensively, your directory should be 'Team Fortress 2\bin'.

You can change it later.


1.4.

Review

Before exiting the wizard, you may wish to review the settings.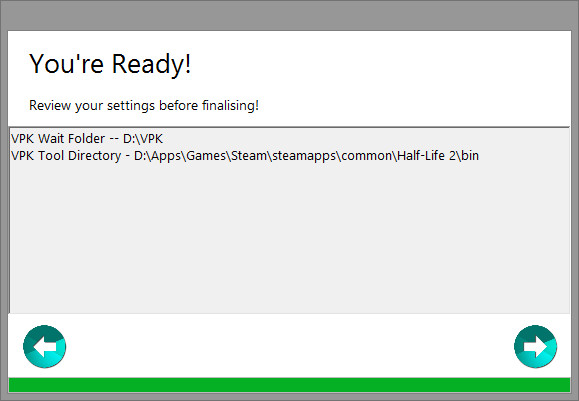 2.

VPK GUI Familiarisation

Once you've completed, another form will appear, this is the main menu of the entire application.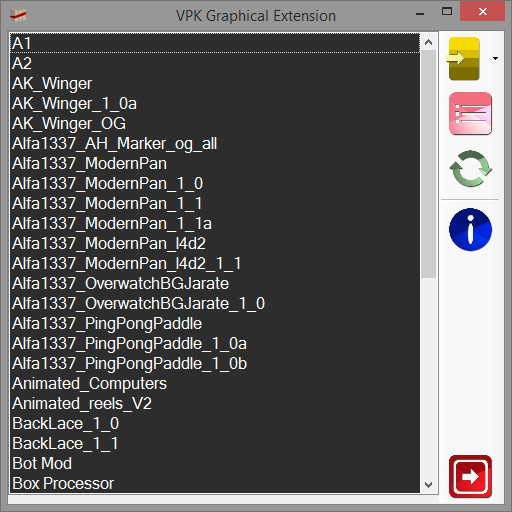 On the left, is the list box. This will list all folders within the VPK folder.

On the right, from top to bottom:


Convert Selected or Convert All
Extra Options
Refresh
Info
Exit
3.

Pack Loose Folder into VPK

It's pretty straight forward, instead of drag-n-drop into the VPK tool, you can simply use this to pass through the arguments to the VPK.

Here are the steps:


Select one or more folders in the list box
Click on the Convert (don't click on Convert All)

You will see one or more console windows appearing and disappear shortly (assuming you are packing multiple and it is small in size).

You can open up your VPK folder and find that there are one or more VPK files.


4.

Change Settings


It is best that you use the game's VPK tool to pack, else it may cause errors. To change the VPK tool, you can click on the Info button, and click on the 'Setting'.