Hi guys, Welcome to my tutorial for Sparks.
This tutorial is compatible with all Source Engine games.


Sparks

can be used to simulate broken electronic objects (lights, detached wires, etc).

So Let's Start!

1. Make an entity anywhere in your map. Open its properties (Tie to entity) and Change its class to "

env_spark

".

2. Open the Properties of this env_spark (If you haven't already) and Configure the Values with the Guide Below:


Name (Not Required): you can add a name for I/O to turn Sparks ON/OFF


Parent (Not Required): you can add another entity's name here to make the Sparks move with that entity.
Max Delay: Sets the delay between sparks. Default (0) is Good.
Magnitude: Sets the size of the Sparks.
Spark Trail Length: Sets the Length (Height) of the Sparks.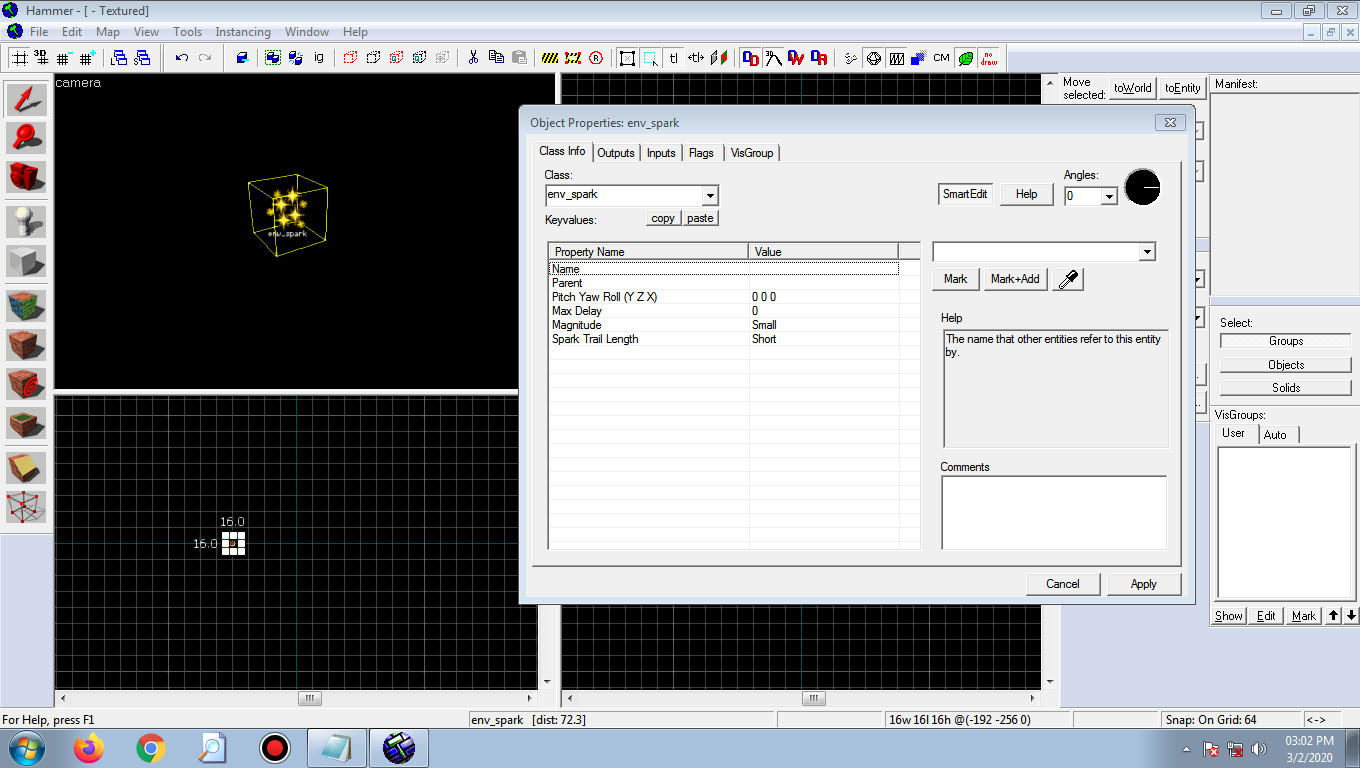 We're almost done!

3. Go to "Flags" Tab and Configure these Values too

Start ON: This is Required if you want the Sparks to Appear at start of map! (you can turn if off if you use I/O system to turn it on)
Glow: I would check this, This will make sparks glow.
Silent: Makes the Sparks to make no sounds. Recommended to keep it off.
Directional: Makes the Sparks to only fall only straight down. Should be off to increase realism.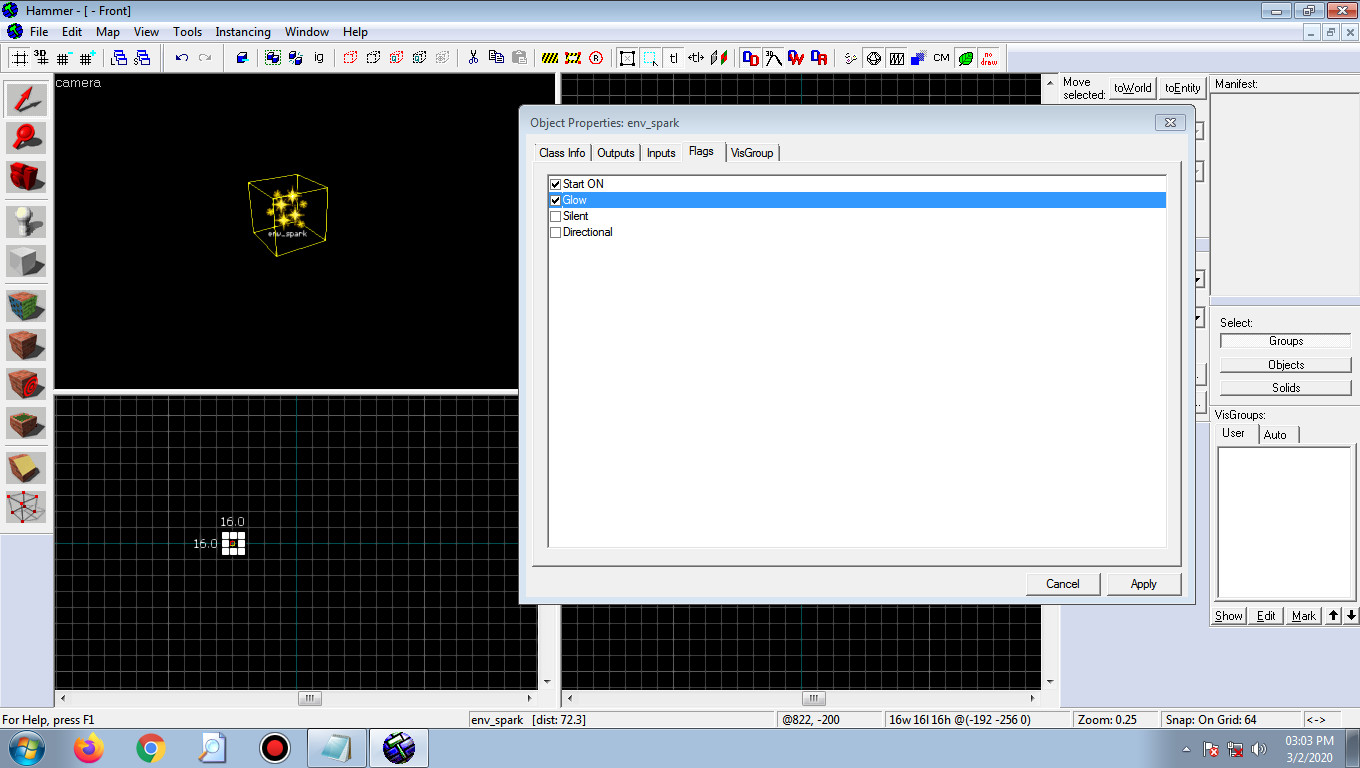 4. Click Apply and Compile your map! the Sparks should appear in your map.

End of the Tutorial, Happy Mapping! XD