1.

Introduction


I created this GUI tool that use Valve's BSPZIP command line utility. It is used to embed a folder with custom files (materials, models, sound,..) into a BSP file.





The idea of the tool is based on https://github.com/geotavros/BspZipGui

In the past, I always used Pakrat to pack my maps because of the drag and drop function, which was really handy, but it didn't support some type of files and you had to manually fix up their paths.

VIDE was not really great either as you cannot simply drag and drop to manually pack, and you are kinda forced to let it do the AutoScan.

Even CompilePal, which is a really great software, doesn't have an option as simple as packing a whole folder into a map.

So the BspZipGui by 'geotavros' was a good alternative, but really slow and not really customizable.

Which is why I created my own


---
2.

How to use


Select a Game from the list (you can setup them in Settings).

Select a Custom Folder (Setup in Settings too)

Load a bsp file (you can drag and drop the bsp on the textbox).

Check 'Use Directory Whitelist' (recommended) to only pack files that are in whitelisted directories (see Settings).

Press "Pack Bsp".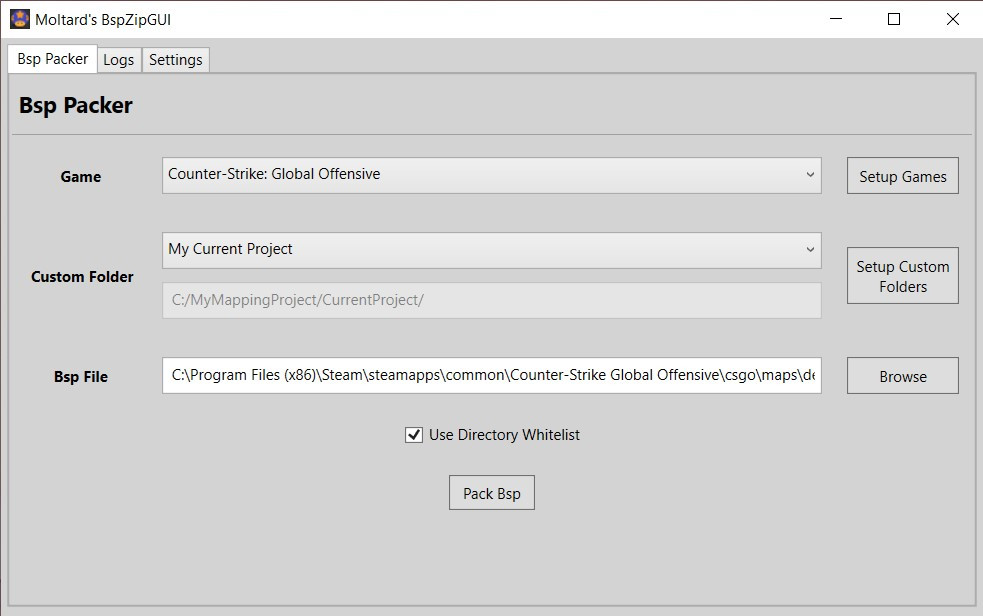 You get sent to Logs where it will output the logs of the pack once done.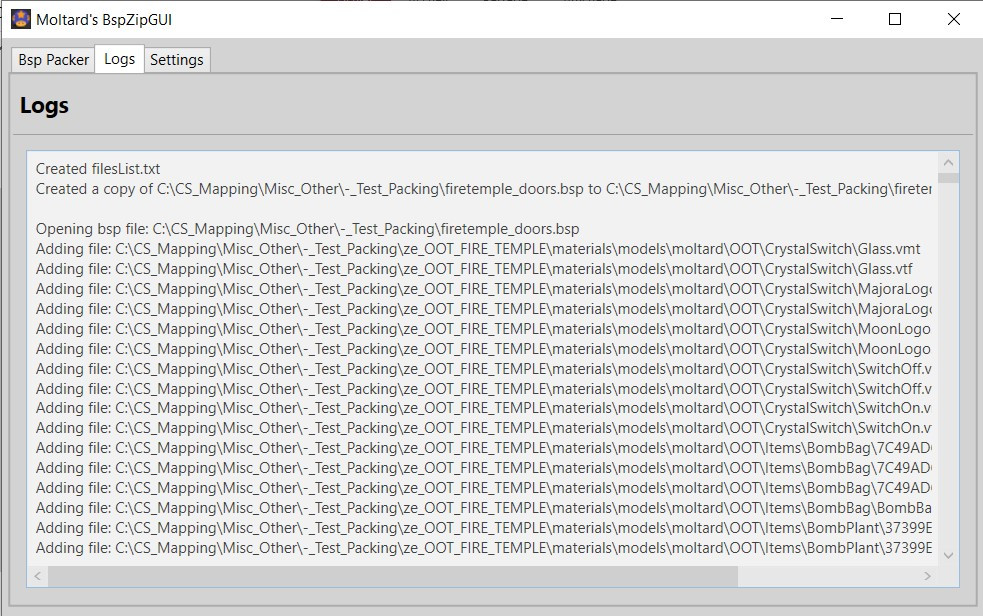 The tool also remember the last bsp you loaded, and the last game and the last custom folder you used. So when you launch it again, the fields get filled automatically.


3.

How to setup


You can Add new games configs with the 'Add...' button. You can Delete games configs with the 'Delete' button.




Set the name you want, this is what appears in the selection box.

For each game you add, load the bspzip.exe and gameinfo.txt (drag and drop is possible).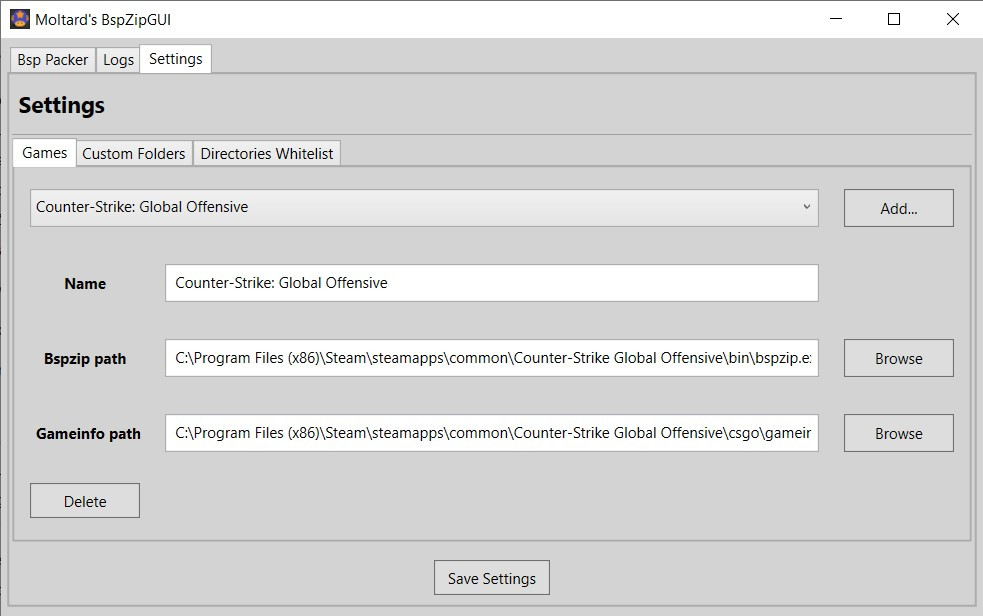 You can add new custom folders configs the same way.

Set any name you want, this is what appears in the selection box.
Browse to the folder which contains the 'materials', 'models', 'sound', etc... folders (drag and drop is possible)



And finally you can setup the whitelist of directories and the type of files the tool will be looking for (their extensions).

Per default, it is setup for cfg, materials, maps, models, sound, scripts, particles and resources.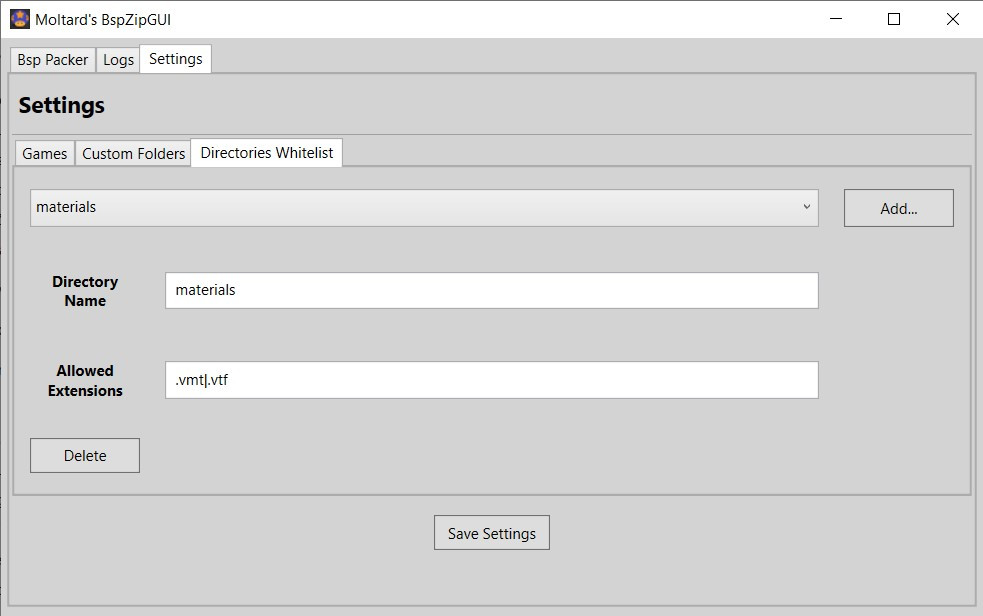 For example, here it will look for a folder called materials and will only embed files that are .vmt and .vtf

This is a good way to not pack useless files like sound.cache and others.

Once you have changed your settings, don't forget to press Save Settings, as they get saved in settings.xml which comes with the tool. (if you delete it, it gets recreated with the default values).


---
4.
Download