The little brother to the bigger Miner Wars 2081 -- which is still in alpha -- Arena is a wonderful little 2.5D arcade shooter built on the Unity Engine. Miner Wars Arena is essentially a remake of the old DOS game Tunneler set within the Miner Wars universe.


Being a smaller and simpler game than 2081, Arena is simply that, an arena game. No story, no scenarios, just straight up combat against computer AI. So with no story mode to the game you'd be quick to assume this is a multiplayer game? Well, yes and no. The game is listed as singleplayer, BUT there is the ability to use splitscreen to play locally with a friend on your PC but there is no online multiplayer to be found. Little bit of a letdown as it'd be neat to play with a bunch of people in a larger map, see what sort of twisted techniques people throw at you. I would have loved a few short story-based missions similar in style/size/length to that you can find in Steel Storm. Small introductions to the Miner Wars universe in terms of factions and the like perhaps?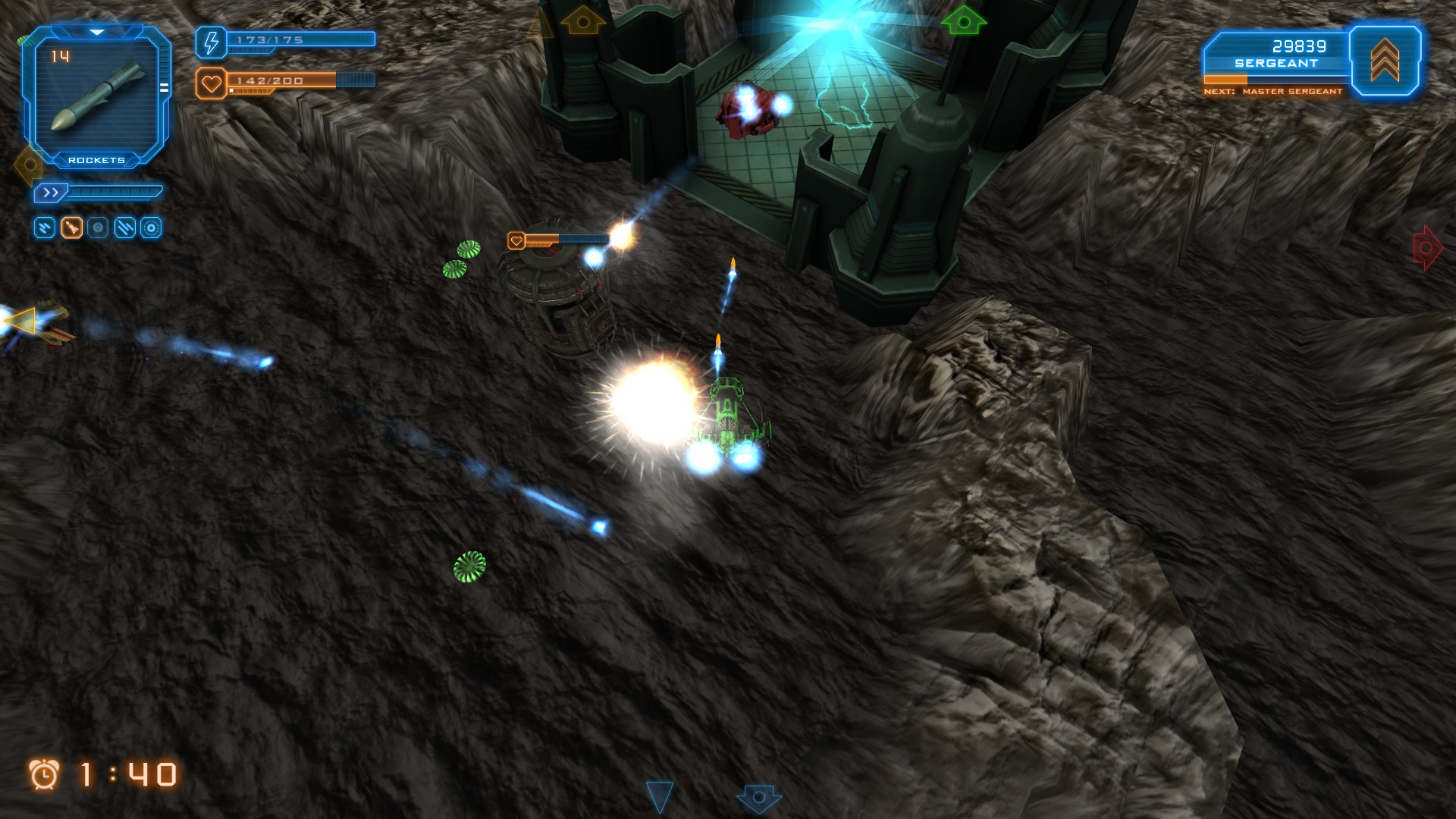 Graphically it's rather basic, more or less what we've come to expect from unity games to be honest. Compared to their other game in development the texture details are nowhere near one another. The level of detail in MW: Arena is not even quite up to the amount you'll find in the other Tunnelers remake from Floating Minds studios; however, this is a game I'd love to play on a mobile device given the game mechanics are quite simple and cater well to the more casual gamers like myself. So really, the loss of some hi-res textures and effects is not a deal breaker if they continue working on getting this into the mobile market, but playing this on a big monitor...it'll be hard not to notice texture stretching and blurry images.

The soundtrack is fitting – purchasable even – and really does add to the game world in addition to the voiceovers and environmental effects (storms are neat!). The lack of more advanced audio options do result in the soundtrack getting buried among other in-game noise though so I could only really hear it during quiet moments after a heated battle; either that or it's a rate event trigger? Music outside the main menu is lacking in any case. The rest of the game effects are spot on for an arcade shooter where each weapon can be clearly defined from one to the next by the audio alone so if something has fired upon you from off-screen you'll still know that missiles are soon to arrive and ruin your day.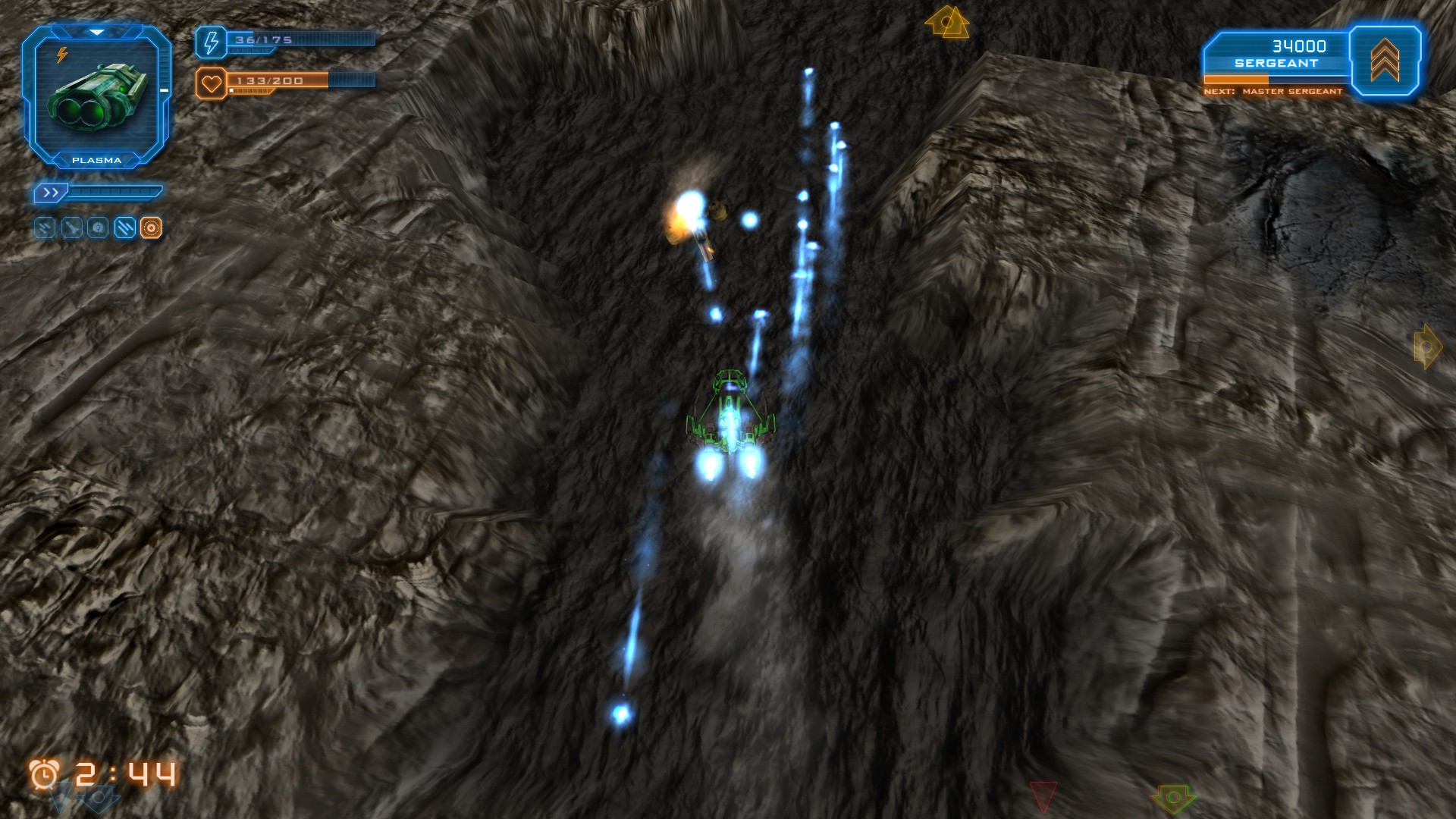 What is so special about the Special Edition?
First off, it's the only edition available so you get it regardless. It has the addition of a third gamemode – survival mode essentially – where you need to protect a generator located next to your charging base up till its inevitable destruction. It's a good consistent flow but it would be nice to have a few more additions to this gamemode such as sacrificing energy or health to repair your generator to last a little longer; Granted, you can replenish each of these quickly at your home charging station located all of a metre from the generator. Maybe something as simple as collecting and depositing some of that rock you blast away to build a physical barrier they need to clear. All-in-all, it just seems like there is a bit more that can be done to this gamemode to help combat each wave. It's still fun for a while but it would be nice if the average round would last longer than it does.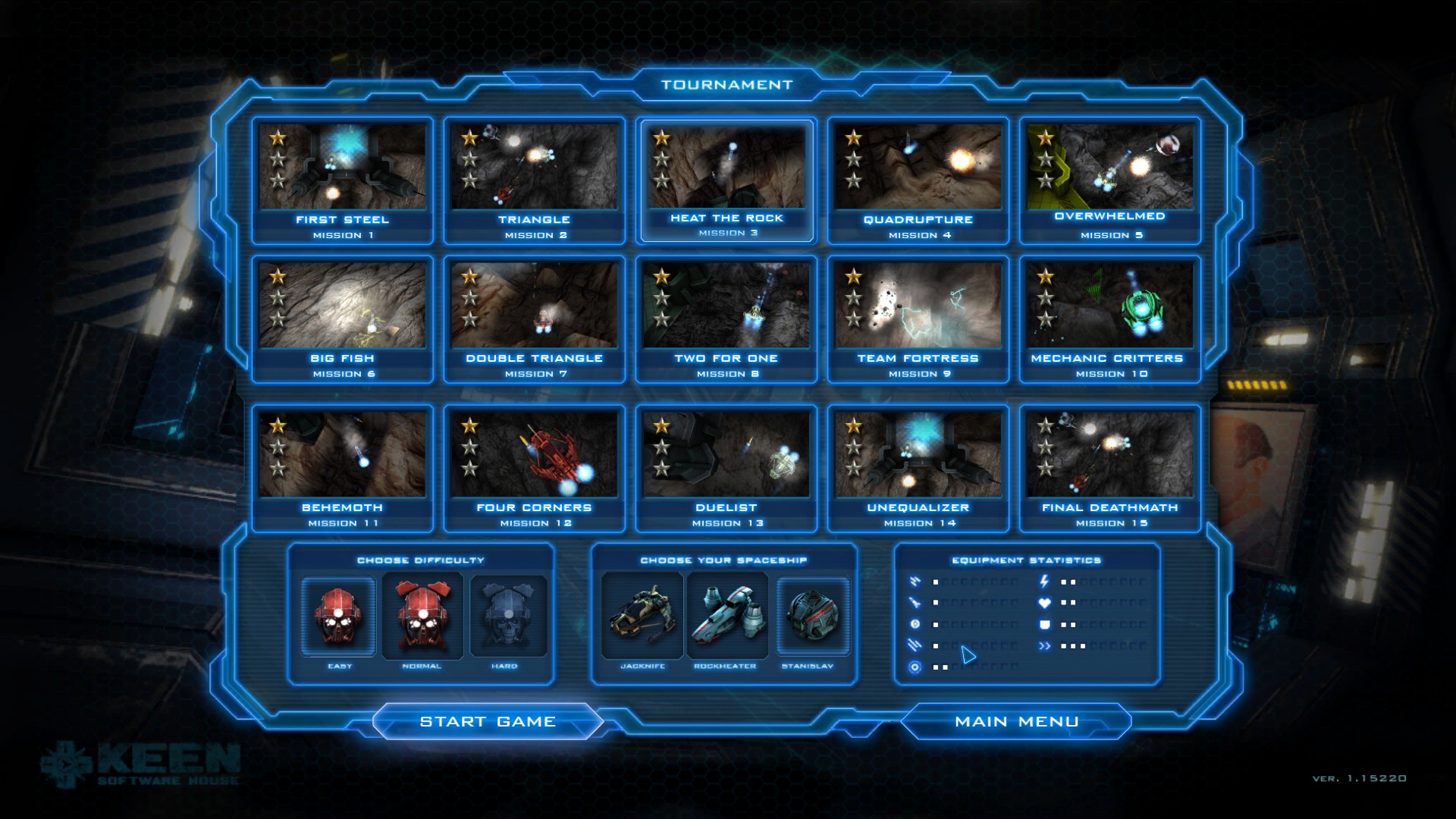 The Tournament mode is essentially a long string of unlockable challenges/scenarios/missions to play through on various difficulty modes. There are a total of 15 playable missions within the tournament, each with different difficulty levels and ships to use. I found the tournament mode and the 'Special Edition' gamemode to be the most fun but good ol skirmish is always there when you just want a quick little break from something.

Some oddities can be found in the game build I had; all NPC action will stop while waiting for me to respawn rather than continue to fight one another. It only lasts three seconds and small skirmishes don't last long anyways but the combat pause is noticeable if you're fighting within/near your home base. This is rather useful on the Special Edition gamemode where you need to protect your generator though.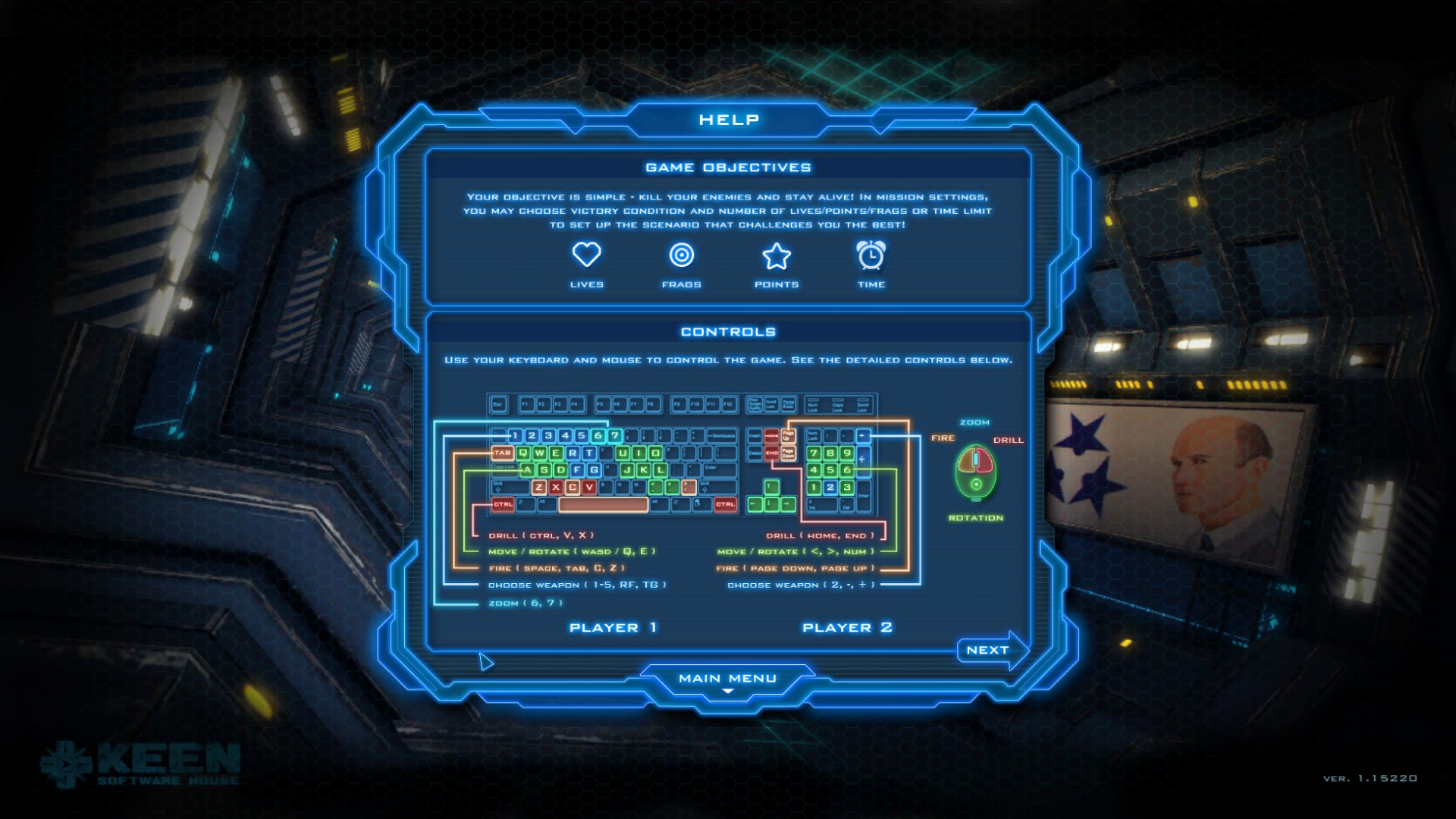 The controls for this game are incredibly intuitive, how intuitive you ask? Well, I didn't even look at help files, instructions or anything and just dived into the tournament mode the second the game loaded and made my way through the first few missions without a hiccup. A lot of thought went into this game that's for sure and they made sure to leave multiple ways to activate a feature (such as fire) for those more familiar with other top-down shooters. Saves time re-learning or re-mapping your game; not that you're able to re-map keys in this game though.

So while this is a single player game without a story mode, there can still be plenty of fun to be had between the tournament challenges, skirmishes, and the survival mode -- that and if you do have a friend over you can play locally together via split-screen. For most gamers they will bore quickly when playing against bots as AI can never compare to real life people. Some more standard options are missing from the title which would make audiophiles like myself happier, but the rest of the games soundset does make the game enjoyable with the almost constant barrage of weaponry going on.


Overall, Miner Wars Arena is a cute little indie game but not quite worth its $10 price tag, maybe in around the 3-4 range at it's current feature set. It will at least tide you over till the release of its big brother Miner Wars 2081!