The legendary and controversial Manhunt. Developed by Rockstar North and published by Rockstar Games, Manhunt is a third person stealth / shooter survival psychological horror game. Yep all of those and you'll find out why soon.



PART ONE (The Gameplay and Core Mechanics):



Manhunt at it's core is a stealth based game with added mechanics that try to complement the gameplay and storyline. Compared to similar stealth games like Metal gear or Splinter Cell, Manhunt can be and will be punishing if not played right, the game doesn't ever stray away from it's core nature of hide and seek gameplay.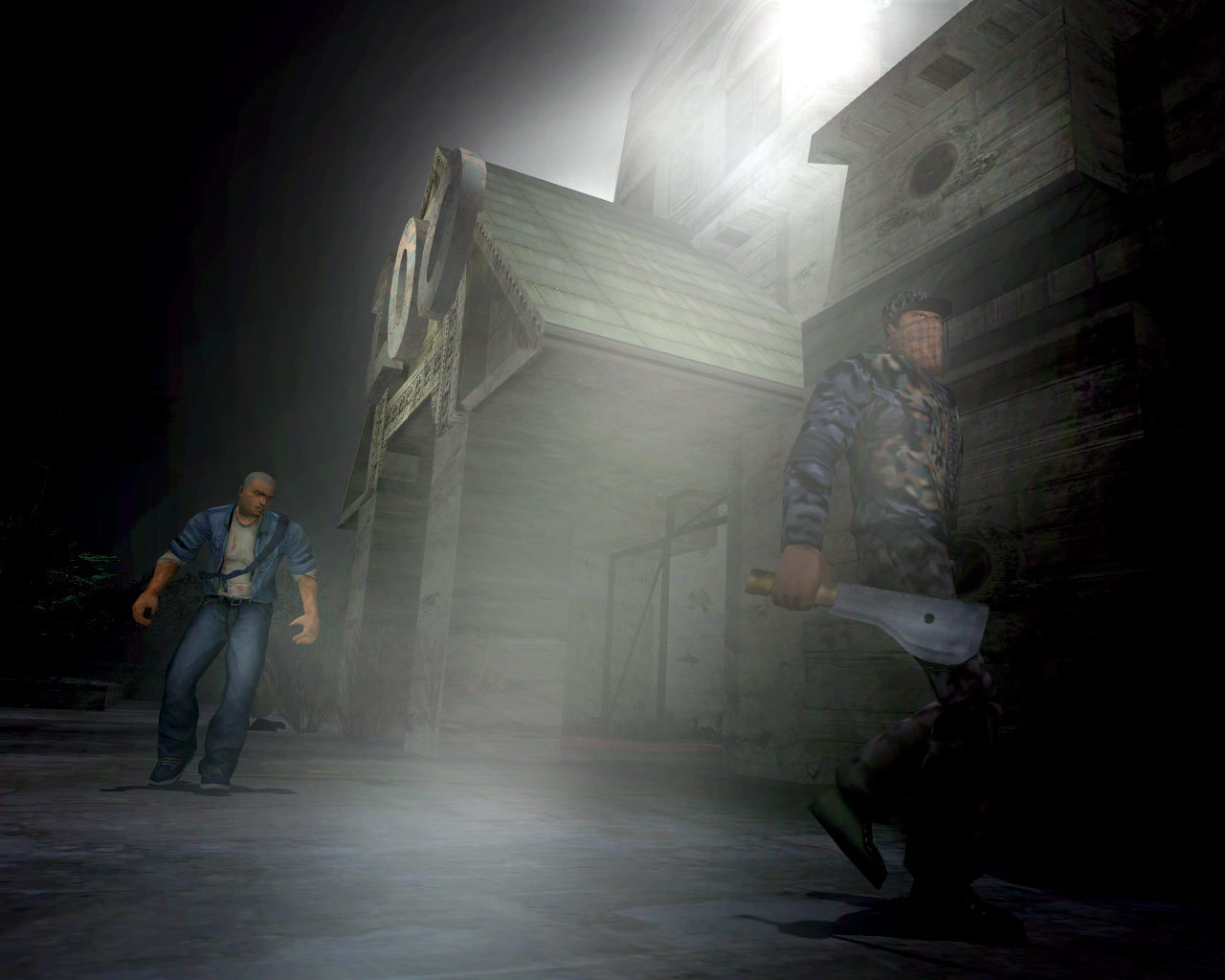 Manhunt it's divided into levels, each one adding new elements like, enemies, weapons and obviously progressing the storyline.

One core mechanic that the game's known for, are it's infamous Executions, this mechanic let's you kill your enemies in a fashionable way depending which weapon you use and how gruesome you want to be.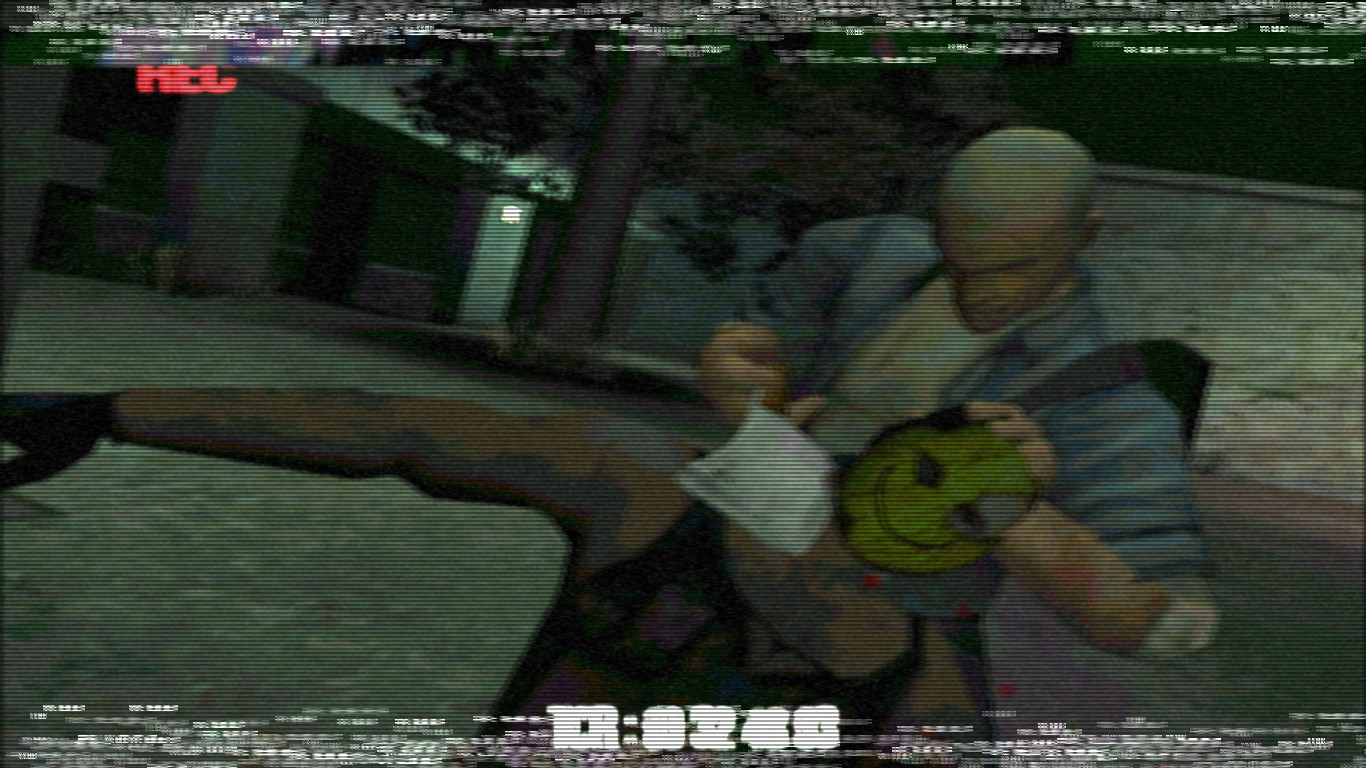 The executions are easy to understand, there are 3 possible ways of killing an enemy, Hasty (White), Violent (Yellow) and Gruesome (Red), each represented with a different color.

At the end of each level you're given a rating depending how you played, being violent is encouraged by the game as these unlock bonus features.



PART TWO (The Storyline and Setting)



You play as James Earl Cash, a criminal sentenced to death for a crime left ambiguous to the player, on the night of your death, instead of being put to sleep, you're sedated. The world thinks you're dead but that's just a facade for what's to come. You wake up to a mysterious voice who guides you to get out but kill everyone who you encounter in gruesome ways. You soon realize you've become the protagonist of a snuff film.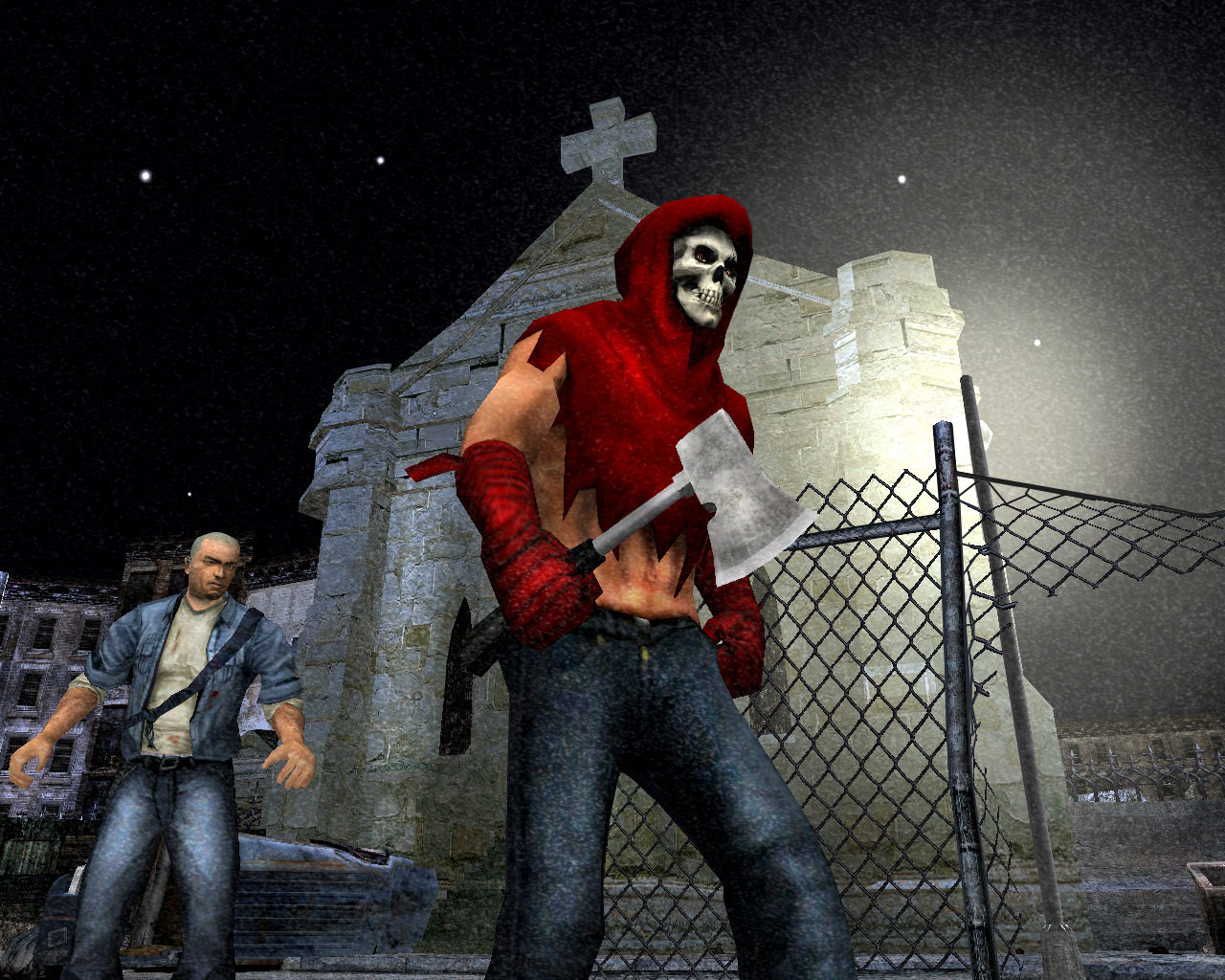 Manhunt's storyline on the surface seems like a pretty simple one, "Kill people to earn your freedom" But it isn't until the middle and end that it start's to evolve and from becoming the hunted to the hunter.

In our journey through the game we are presented with various characters and factions, each with a distinct and specific crime they have commited. The characters we are presented here are vast but not overwhelming.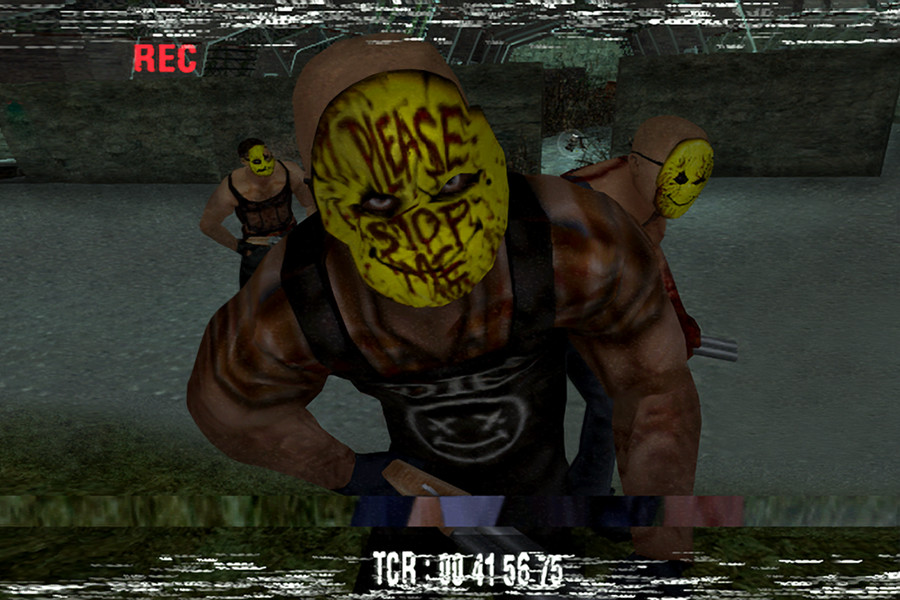 The setting we are presented here is of a desolate and broken society situated in a wasteland of a city. It really works and at later parts of the game, you start to realize that while Cash may be bad, he is far from being the worst guy in this place.



PART THREE (Extended Pros and Cons)





PROS:




Gameplay is fun for the most part (

See Cons

) Being that is a stealth based game, it's satisfying and well done to play, the game also complements this with a sense of fear, mostly done because you're vulnerable but also thanks to the excellent music and sound design.
One important thing the game does really well is tie the Executions not only to the gameplay but also to the storyline, being that this is a snuff film and you're told to kill in gory ways, the context provided works incredibly well.
Graphic wise isn't a big part of the game, though the way it's done makes the game feel claustrophobic and spooky.
The voice acting on the majority of characters are really well produced.
-The setting and storyline both work flawlessly. While the storyline starts slow it picks up the pace in the middle of the game, it's fun and interesting to keep you engaged till the end of the game.
For an old game its polished enough that it doesn't make you quit playing, for the majority of the times if you die, it's mostly because of your fault, making the game balanced.
Excellent sound design, the soundtrack for the game is very well done and complements the atmosphere and gameplay.
CONS:
The gameplay the game provides is pretty good... That is until the middle and end of the game. The game later becomes a mediocre Third Person Shooter but retaining the core mechanics of stealth and hide and seek. This basically means you're still vulnerable and gunz'blazing won't work. This is a big issue and may be a game killer to some because gunplay starts to become a big thing around the end. There's also serious issues with the cover system and camera when firefights take place.
Being that this is an old game, it's expected that some things won't work, a major issue the game has is related to the framerate, if your framerate is superior to 60FPS then the AI will not work properly.
The AI can be dumb sometimes.
Minor issues like Audio bugs that loop or gates that won't open for some reason. These can easily be fixed but it's still something to note.
Widescreen appears to be an issue (Even though I didn't experience this) as many people have commented on this.



PART FOUR (In Conclusion)



Overall, Manhunt is a solid experience from start to finish, while it does have some minor setbacks like the mentioned shooting gameplay and pesky old game issues, it's fun enough that you want to keep playing it till the end.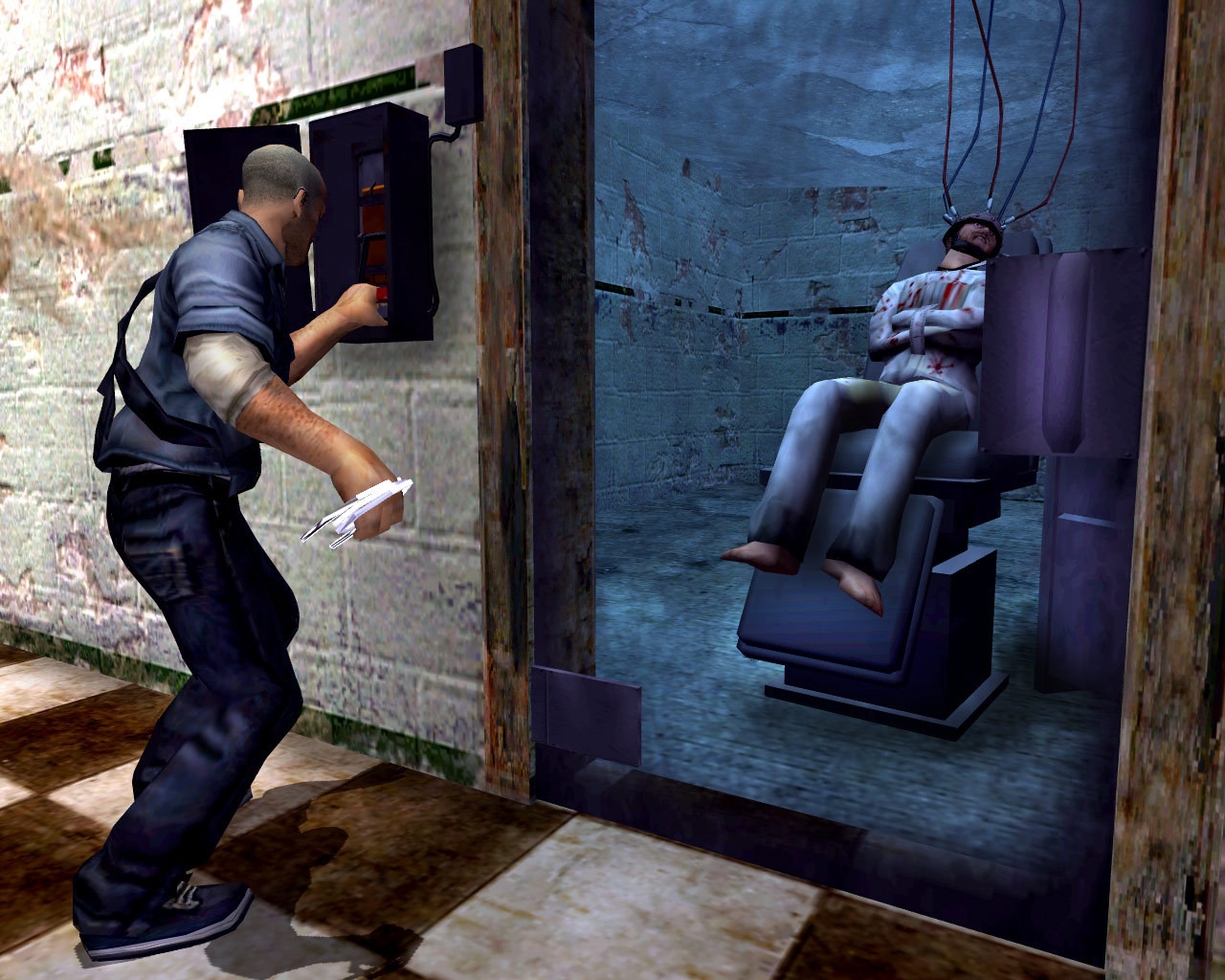 Game is not afraid of being graphic and bloody, if you're easily perturbed by gore you may not like this game.
If you're not into horror you may not like this game, even though it features few jumpscares in the way of enemies surprising you, but the way the game is presented with the atmosphere, sound, music and even enemies may not be appropiate for everyone and can be quite scary at times without even relaying on jumpscares.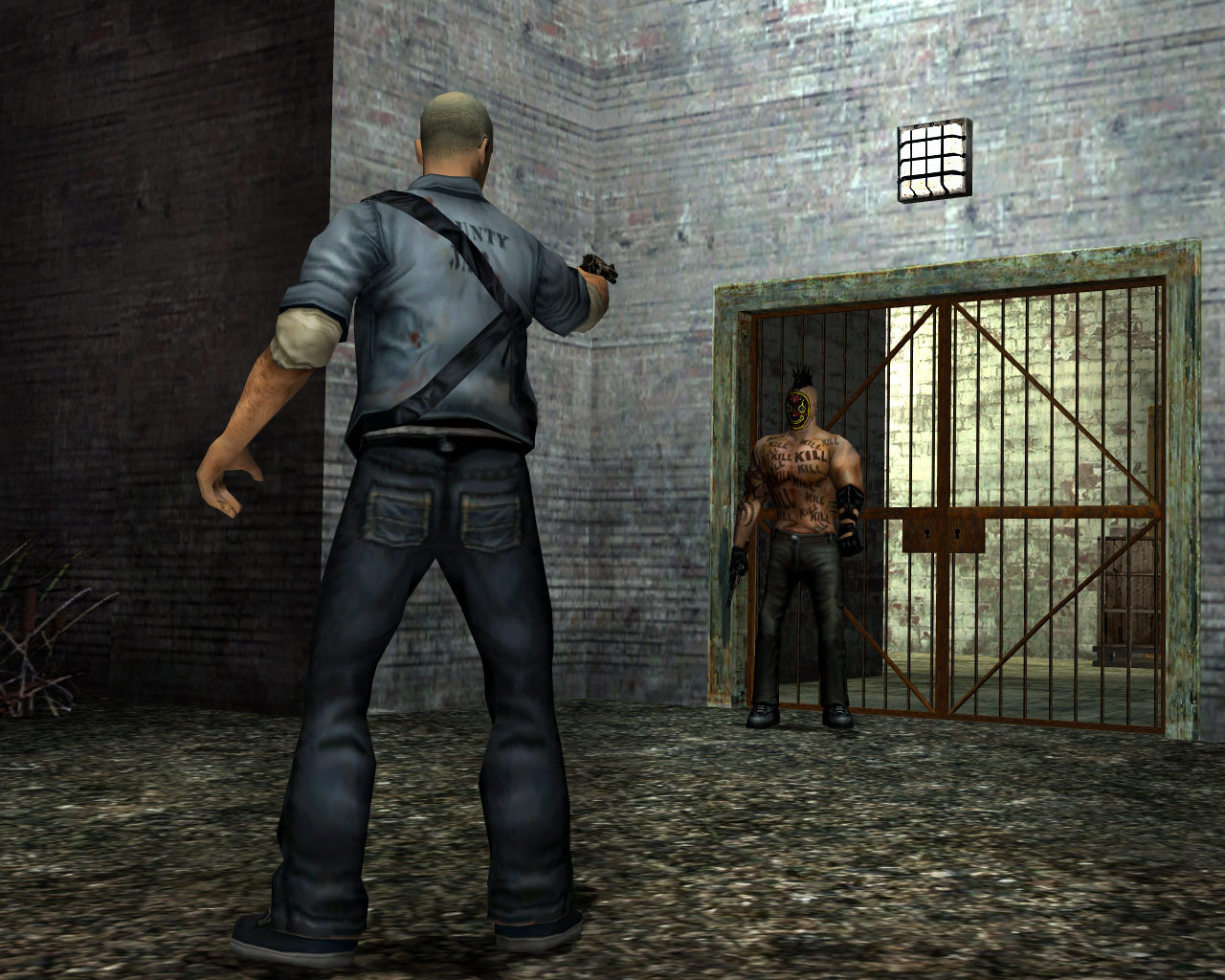 You can grab it on Steam right now for $9.99 which it's a good deal for what you're getting. Be warned that this being an old game you may find some technical issues like the game not opening or others.