1.

Intro

Metro 2033 Redux is a remastered version of Metro 2033 - a horror-ish game set in an apocalyptic Moscow, released in 2014. Should you buy the remastered version if you have played the original? No. Should you buy this if you're looking for a new gaming experience? It depends.


2.

Story

The poisonous wasteland formerly known as Earth is devastated by an apocalyptic event, as the developers claim. 20 years after the event, most of mankind lives underground and fights for survival against different mutated species. The protagonist Artyom is set on a journey to defend what is left of mankind against the so-called "Dark Ones" - a species that humans want to erase out of existence.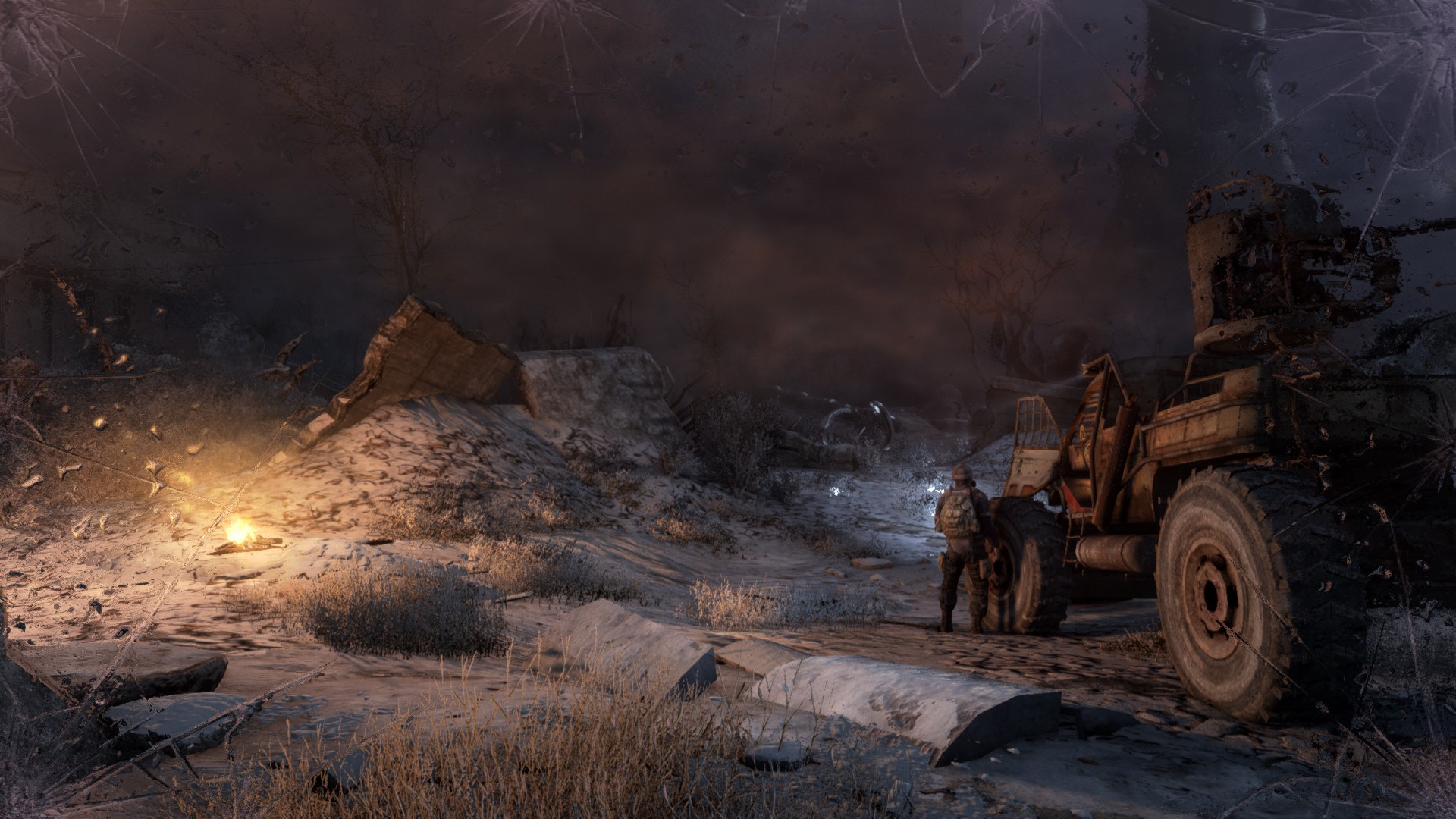 The game's sequences are very linear, and so is the story - get from point A to point B, and you've survived the chapter. On your way, find medkits, air filters for your gas mask and of course, mutants. Some new mutant types got interesting and frightening designs, some don't. Does that make the game worse? No, not all. But, there are other things that do.


3.

Gameplay

Being the most important part of every game, 2033 Redux has no revolutionary gameplay elements. It is a first person shooter with a small story like any other. Amno, medkits and gas filters can be found around corpses or hidden in random rooms around the areas you are exploring. Weapons can be traded, sold or purchased in between some chapters on an in-game market. Unfortunately, most characters look bland as if they were made of plastic. While it certainly was no issue back in the mid 2000s in Grand Theft Auto 4's era, seeing the same problems so many years later doesn't feel satisfactory.

Items (particularly rifles) look decent and have different attachments such as scopes. Those, again, can be purchased via the gold amno currency which is obtained while playing, on the market. Metro 2033 Redux is more of a silent game without background music playing most of the time. Its main focus is the horror-ish element of silence and sometimes it works well, but not all the time. The moments where the background music can be heard, it feels like it belongs there and that is definitely a good thing. Unfortunately, the same can't be said about the voice acting. Some character voices sometimes sound the same and children don't sound convincing at all. The Russian version, though, feels much more natural and fits the game much better.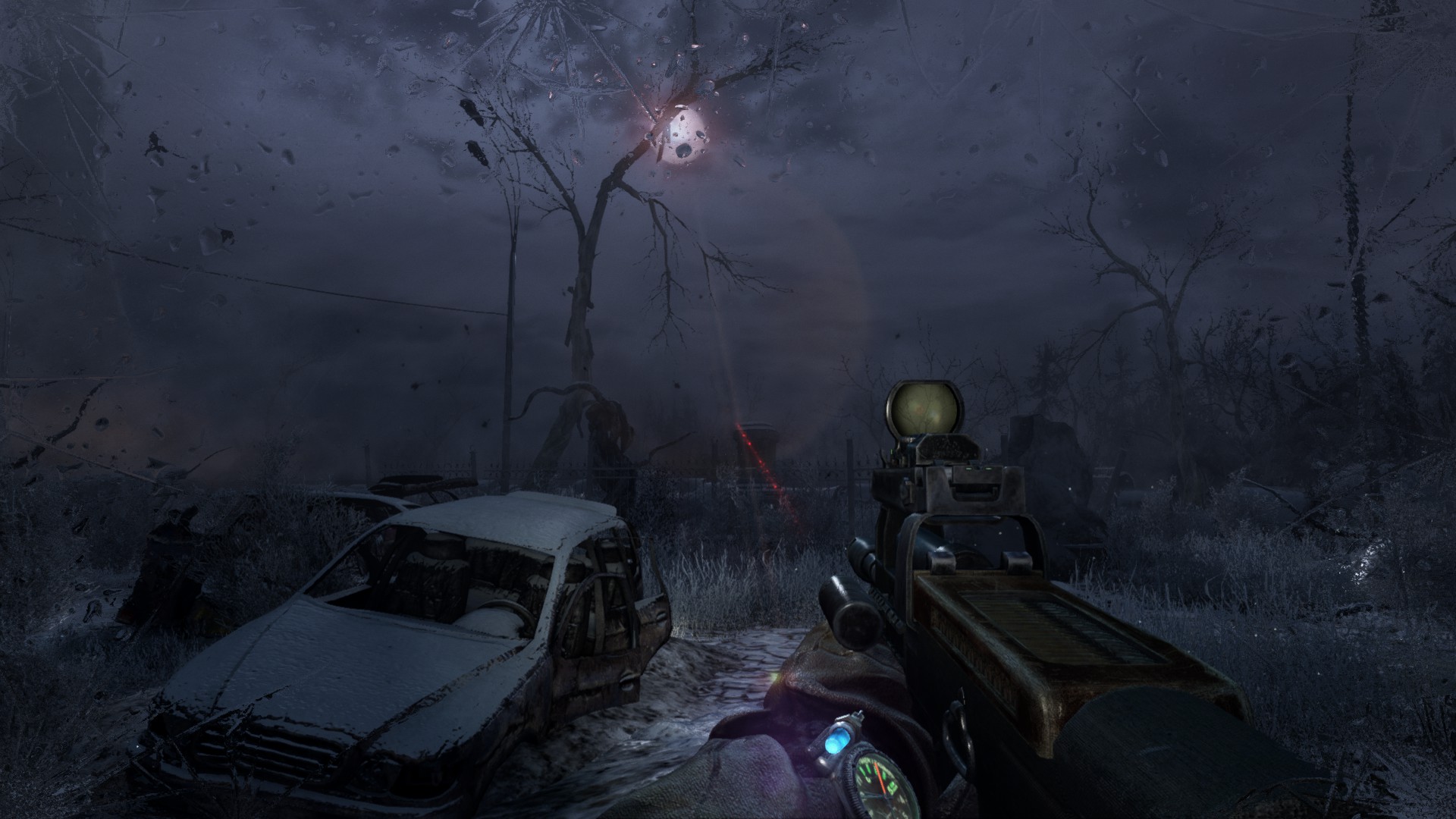 Mutants do look ugly, but that is the whole point of mutation, and it's definitely something to appreciate. Although, some of the animations and transitions between different animations (from "running" to "death", for example) look weird and could've used some more work. There are times where the mutant remains standing even after death and it is such weird issues that often take the attention. This issue is present with human opponents as well.

The game's AI is not good. It is mediocre at its finest. Mutants and humans will sometimes attack through vehicles and even walls. It's an annoying experience especially when you were hiding behind a wall with no chance for them to see you. Other times, when a soldier is killed, suddenly the whole world and their grandmother knows where you are and who you are. There are weird visual issues such as overlapping textures at random spots in the game (including the main game intro).

In the end, the weirdest thing are the allies and enemies speaking to you, asking questions and continuing conversations while the protagonist has never said a single word during gameplay. Being a silent character is a concept taken from Half Life, and while I was never a fan of something like that (even in Half Life), it is executed without making any sense. To add to the frustration, the protagonist speaks while the chapter is loading.


4.

Graphics

The contrast between the underground and the surfaces above the ground is nicely captured. The city is torn apart, but standing outside and looking at the snowy areas with a nice lens flare effect is beautiful. On the other side, the dark underground tunnels will often have you expect different mutants.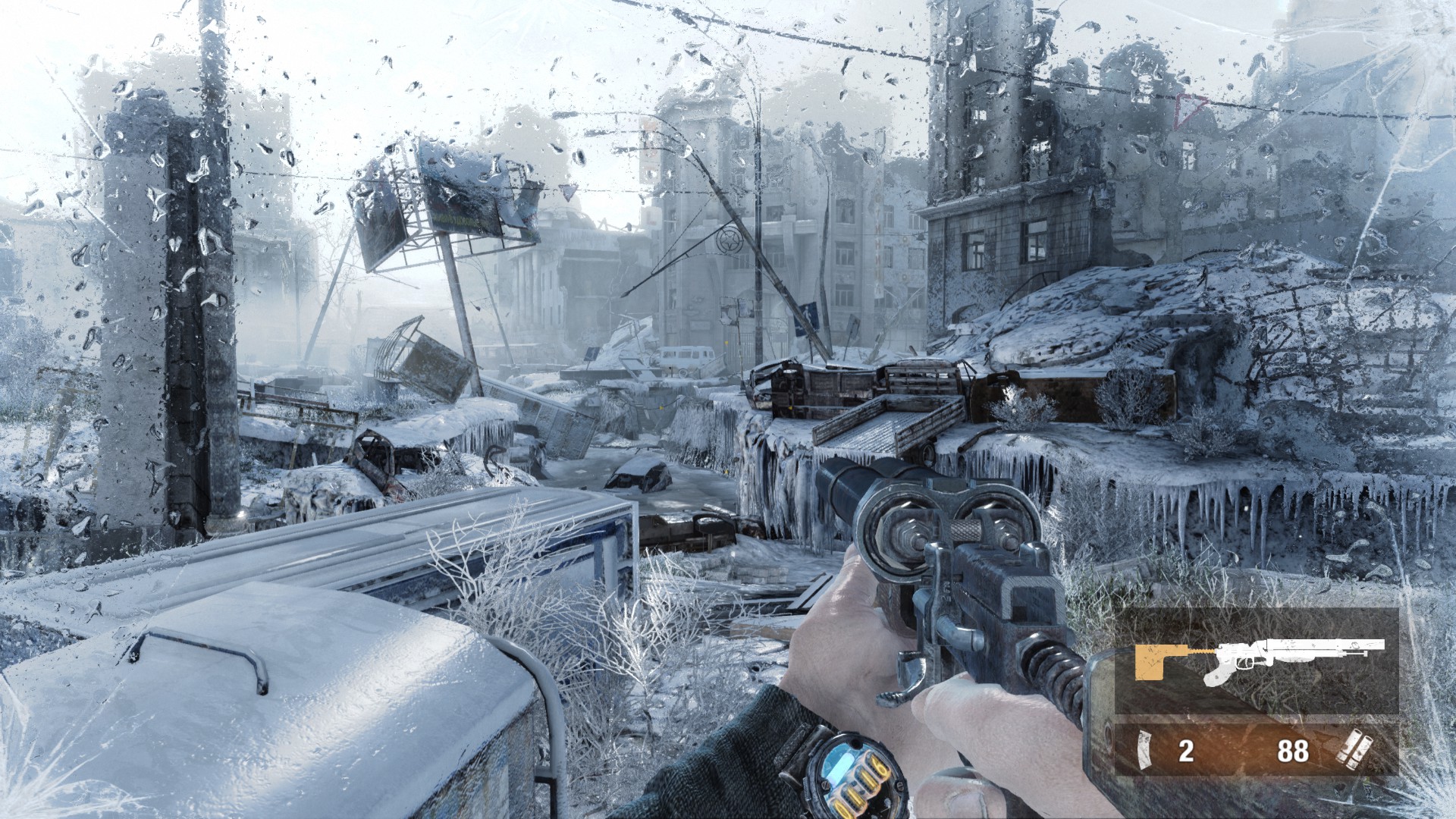 None of the models in this version feel of high quality (with weapons perhaps being an exception). Their textures are bland, unfortunately. Artyom's shadow is rendered incorrectly, and when you crouch, the shadow isn't even there. There's no health bar displayed on the main screen and the Left 4 Dead like hordes of mutants attacking you doesn't provide as much satisfaction as it did in the game that it seems to have taken the concept from - Left 4 Dead. But, the game was still enjoyable.


5.

Verdict

For anyone who has played Metro 2033 already, purchasing the remastered version is likely pointless. For those who are looking for a new experience with perhaps an element of darkness here and there, giving it a try may not be a bad idea. Although, keeping in mind that the game does have quite a bunch of issues is mandatory. But, those issues shouldn't be a deal breaker. While I don't think it has a replayable element within, Metro 2033 Redux is a game with a very old concept, but by no means is it an awful game.