1.

Introduction

Alien: Isolation came out a good 3 years ago, but it's only recently I managed to play it, and boy did I quite enjoy the ride of this game!

I've played a lot of the Franchise's games and I really do love it, but this one was really different in my opinion.

This game was a lot more story driven and true to the original movies than any of them before, and this is wat really interested me when playing this game.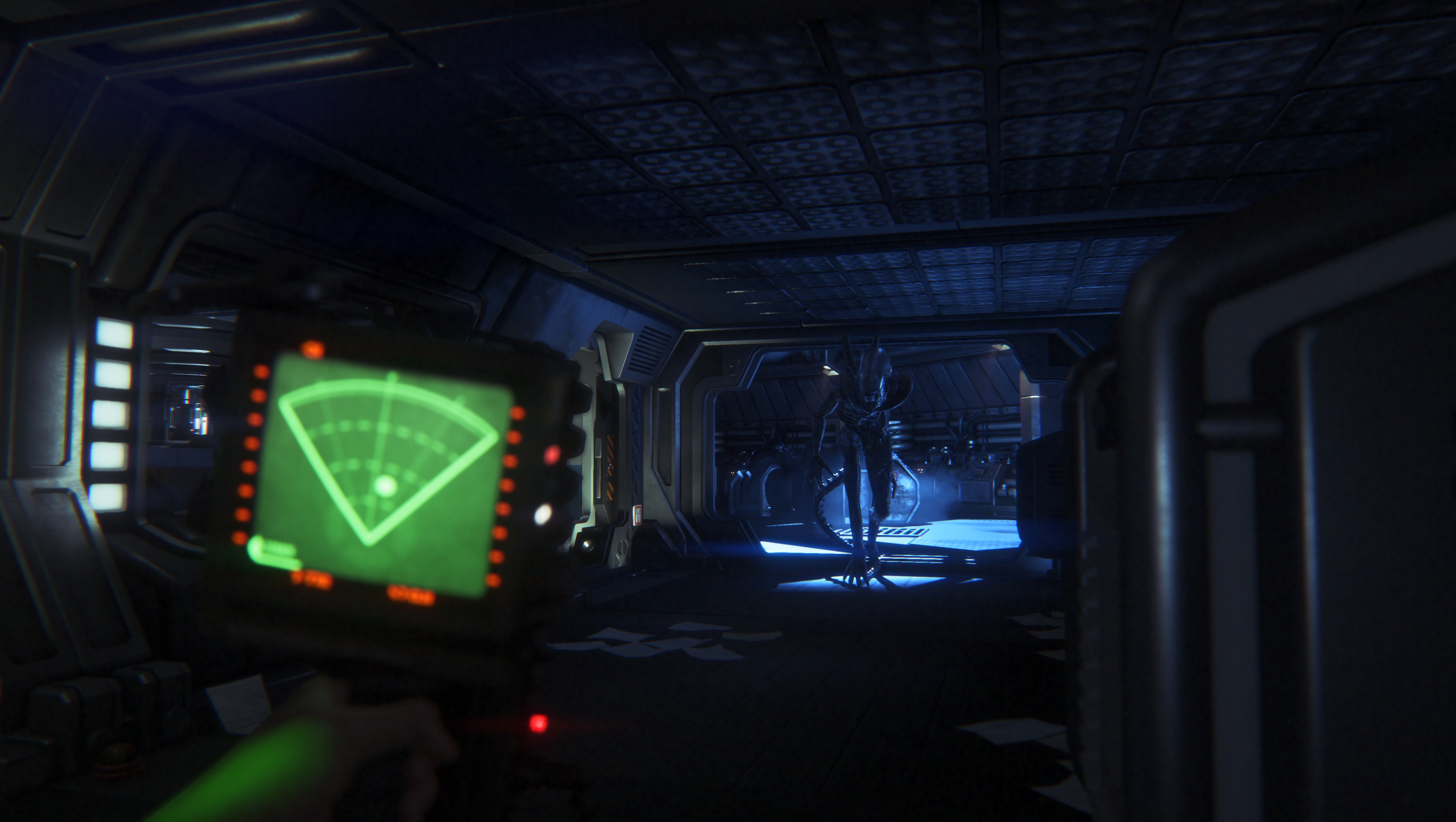 With the Alien's AI the game really made it awesome as well as a proper story that can fill a whopping 8 hours of gameplay!


2.

Story

The story plays aboard a remote space station in orbit around a gas giant, called Sevastopol.

You play as Amanda Ripley, the daughter of Ellen Ripley which everyone knows from the movies.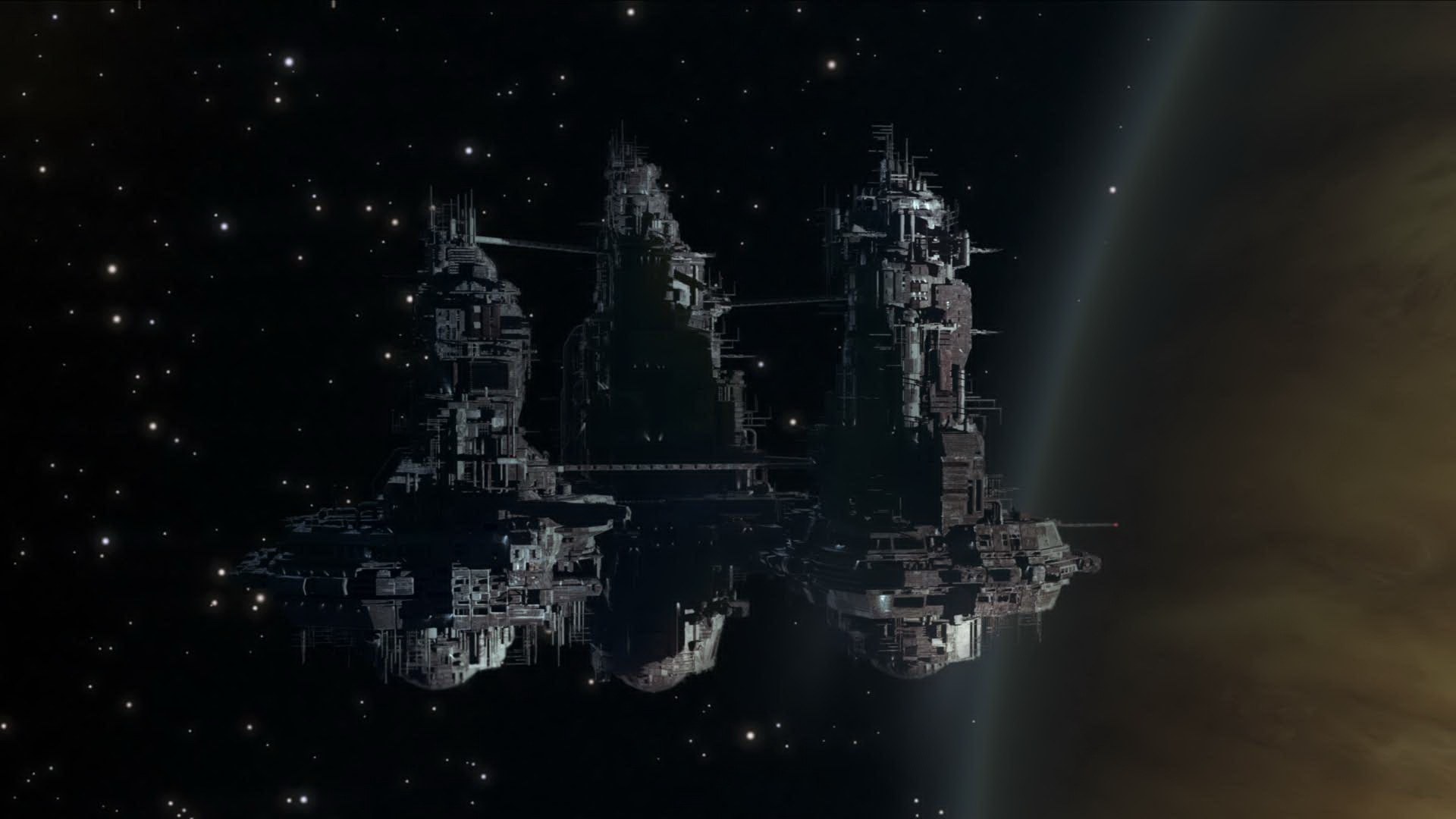 Here she is on the search on any information regarding the fate of her missing mother. Which leads to Sevastopol, but with their findings the whole space station is damaged and its communications are offline.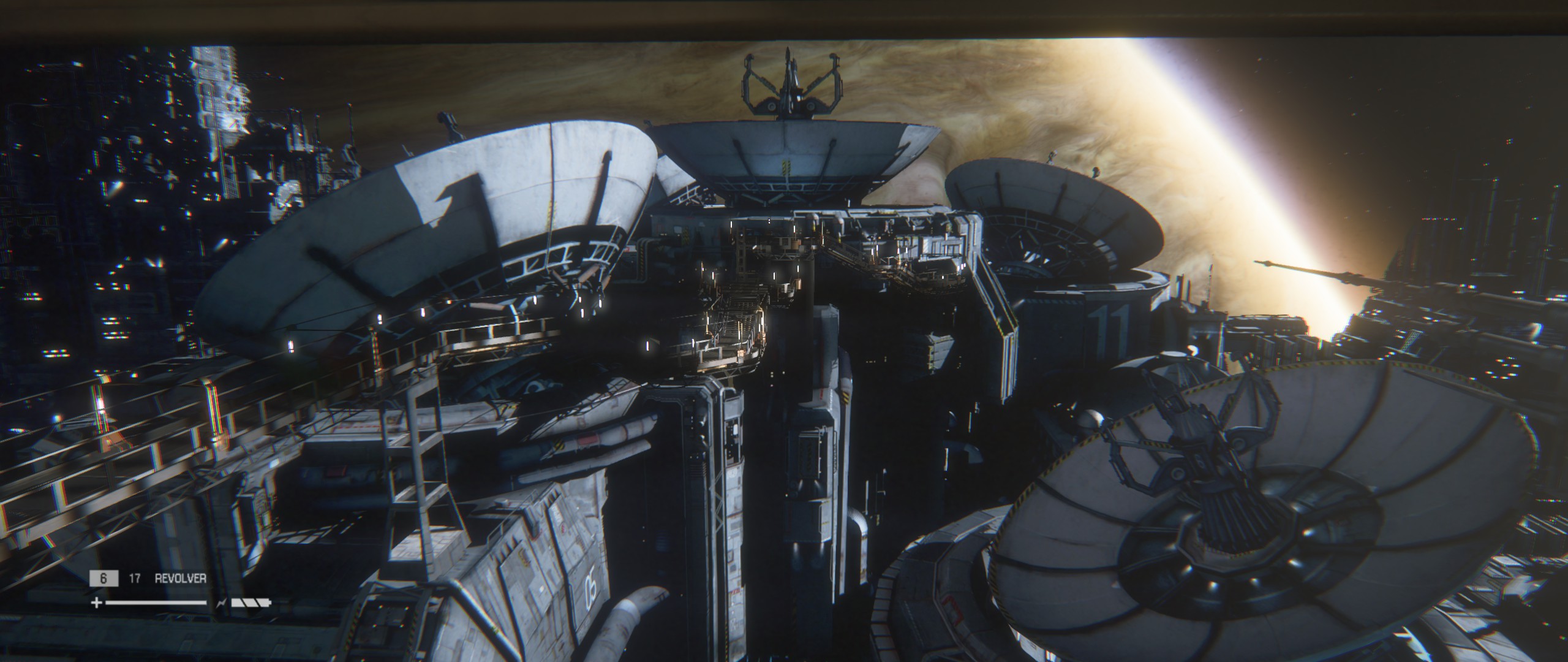 Here are horrible faith is luring in the dark, and as you might have guessed this is a deadly "monster" the Alien!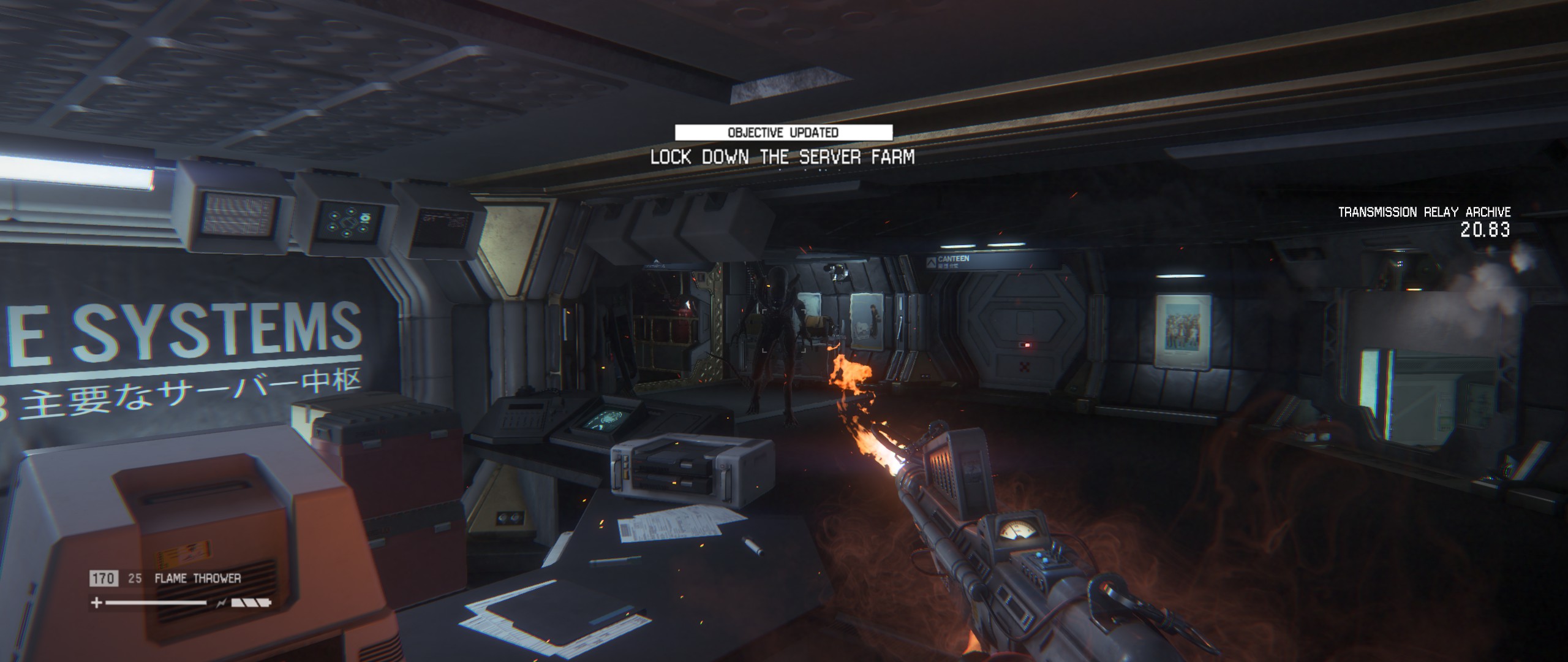 Once on board lots of things go from bad to horrible, not only is there an Alien hunter after Amanda, but the Android on board are also hay-wired and attacking the remaining humans on board, which are not very friendly either and shoot to kill anyone on sight!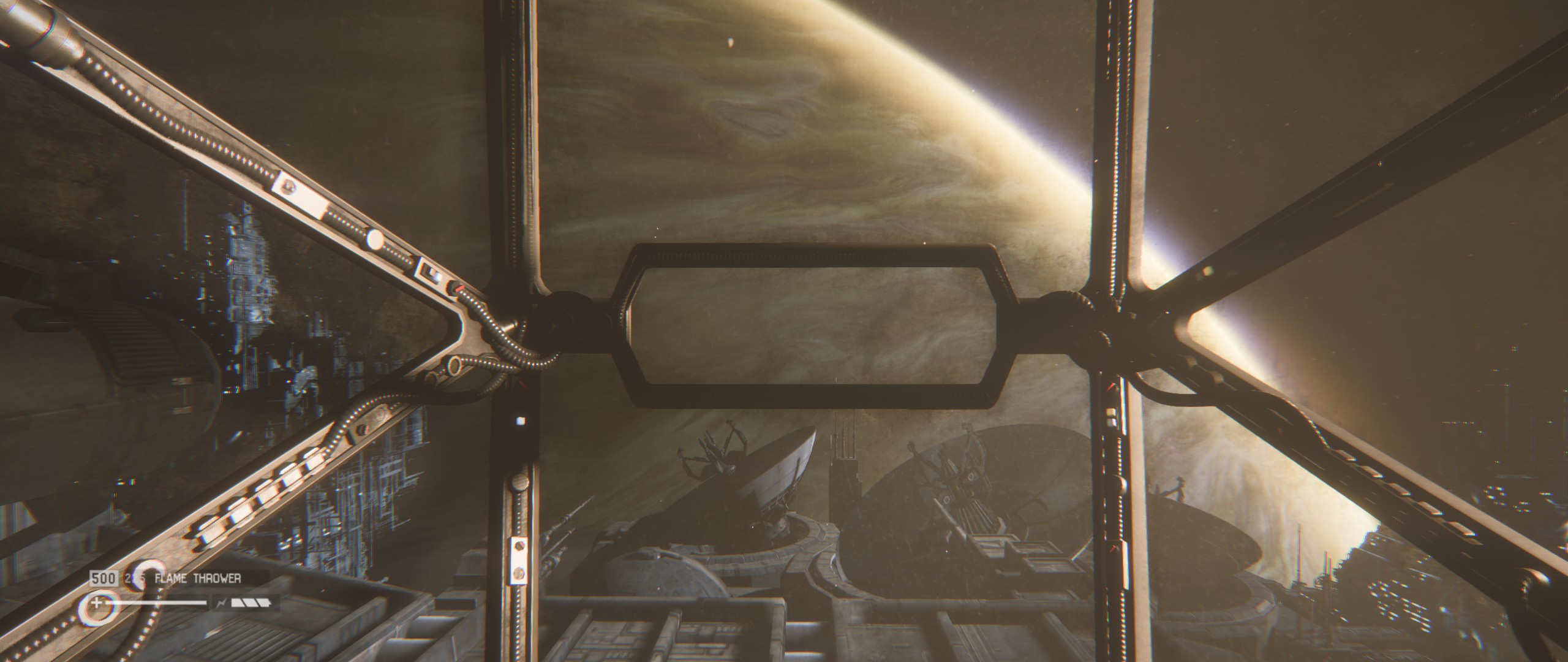 In the process on trying to escape she finds the captain of scanvanger ship Henry Marlow, who explains what actually happened on their side.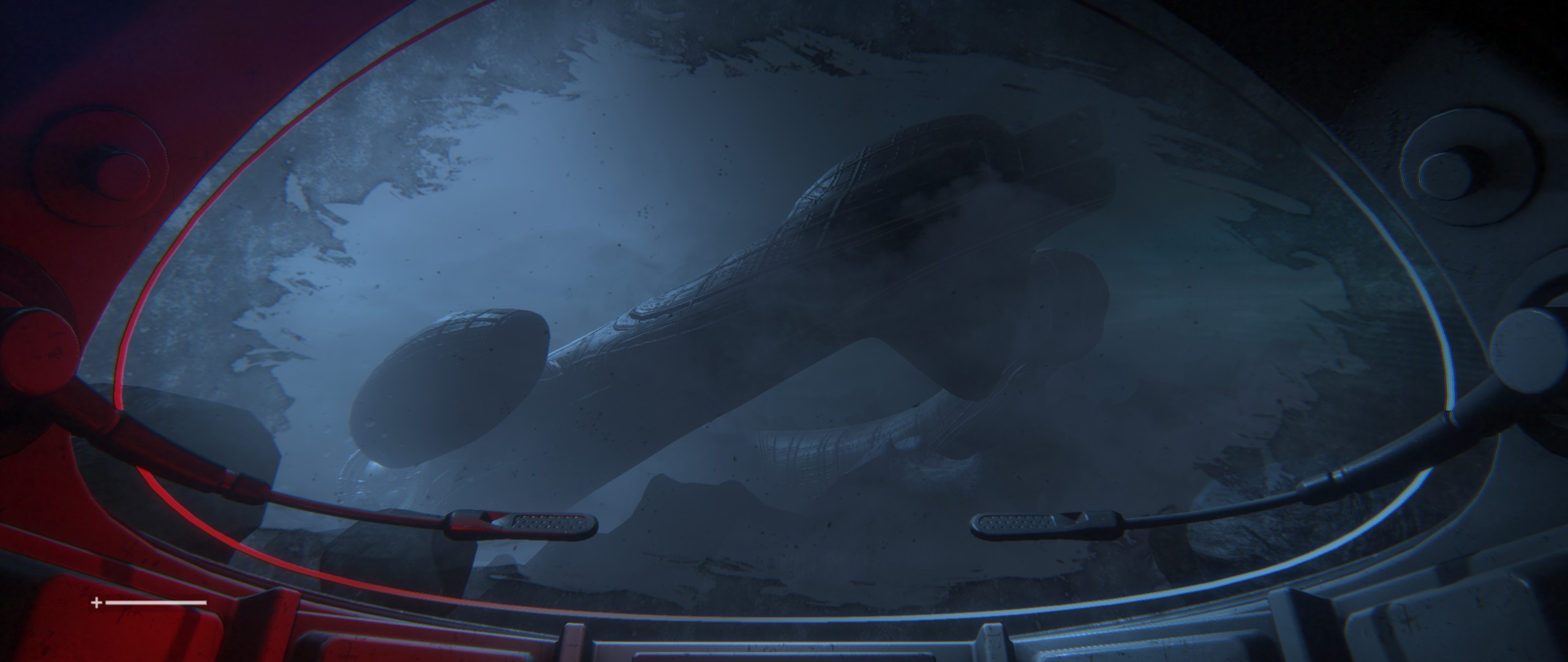 From his perspective a great backstory was told, similar to the story in the movies and to which really gave it an authentic feeling. This story is pretty obvious what was going on, but as you might have guessed, they found an alien ship and started to explore it.

Where they found several alien eggs, unknown and never seen before where of course a Facehugger attaches itself to one of the crew. Where they then search for help on board Sevastopol.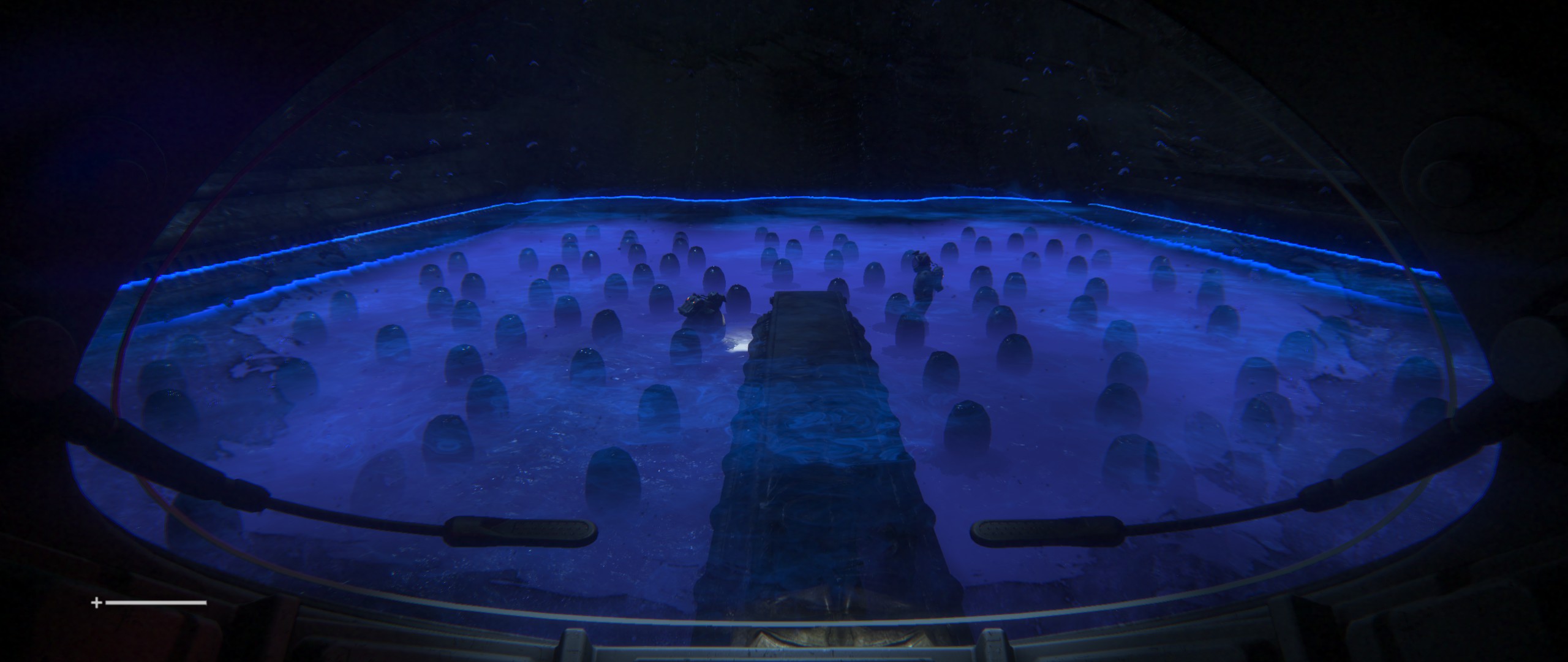 And from this point the backstory provides a great in depth story to how the Alien got on the space station in the first place.

The hunt is far from over at this point and the remaining crew and people on board the space station try to find a way to get the Alien isolated and removed from the space station.

While they succeed to remove the Alien from the space station, a more bigger trait lures around the corner.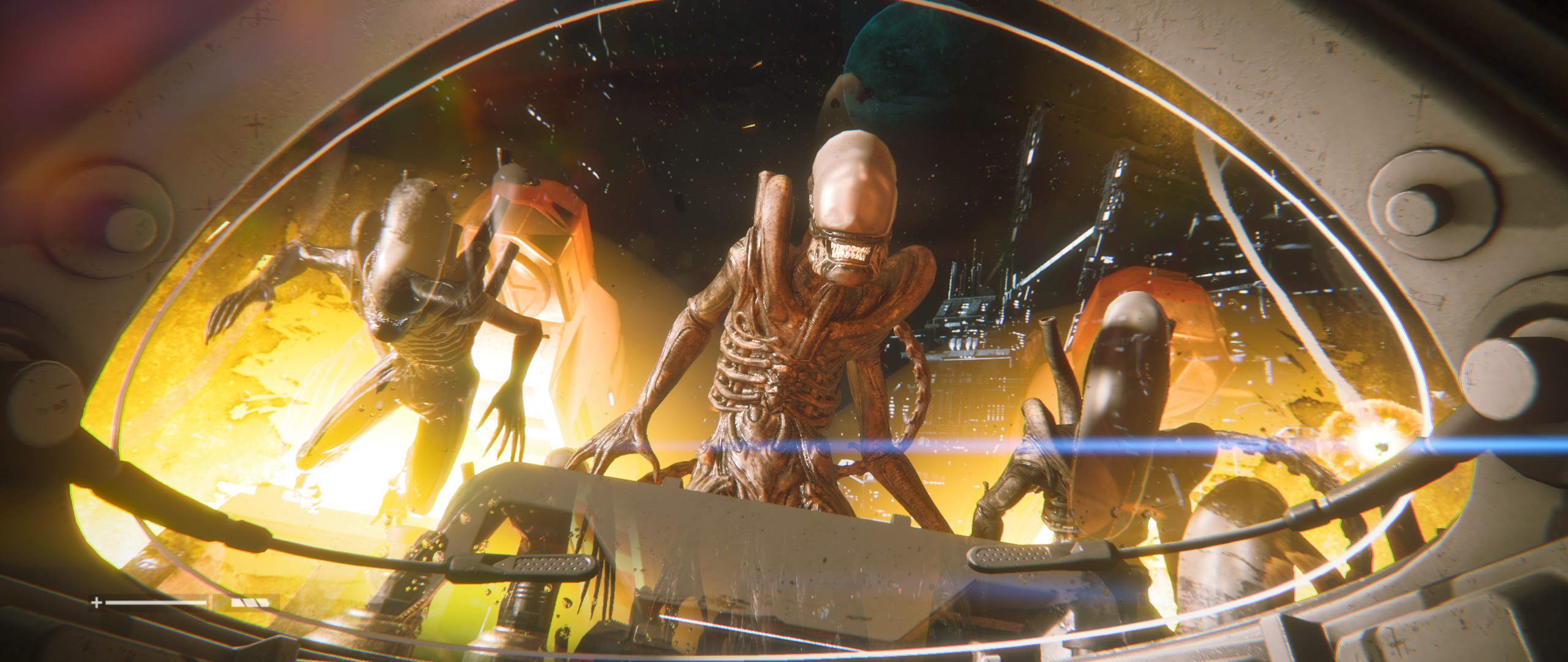 Will Amanda safely escape the space station? Well for those who haven't played it, I'm not going to spoil it, but it sure was an intense ending!


3.

Gameplay

The gameplay of this game was really decent, as a first person action adventure, survival horror game the range of features you as the player had were just great!

Throughout the game you receive lots of great tools and weapons that you can use in your escape and protection against the Alien.

There's even a handy crafting system were you can craft handy tools for your survival!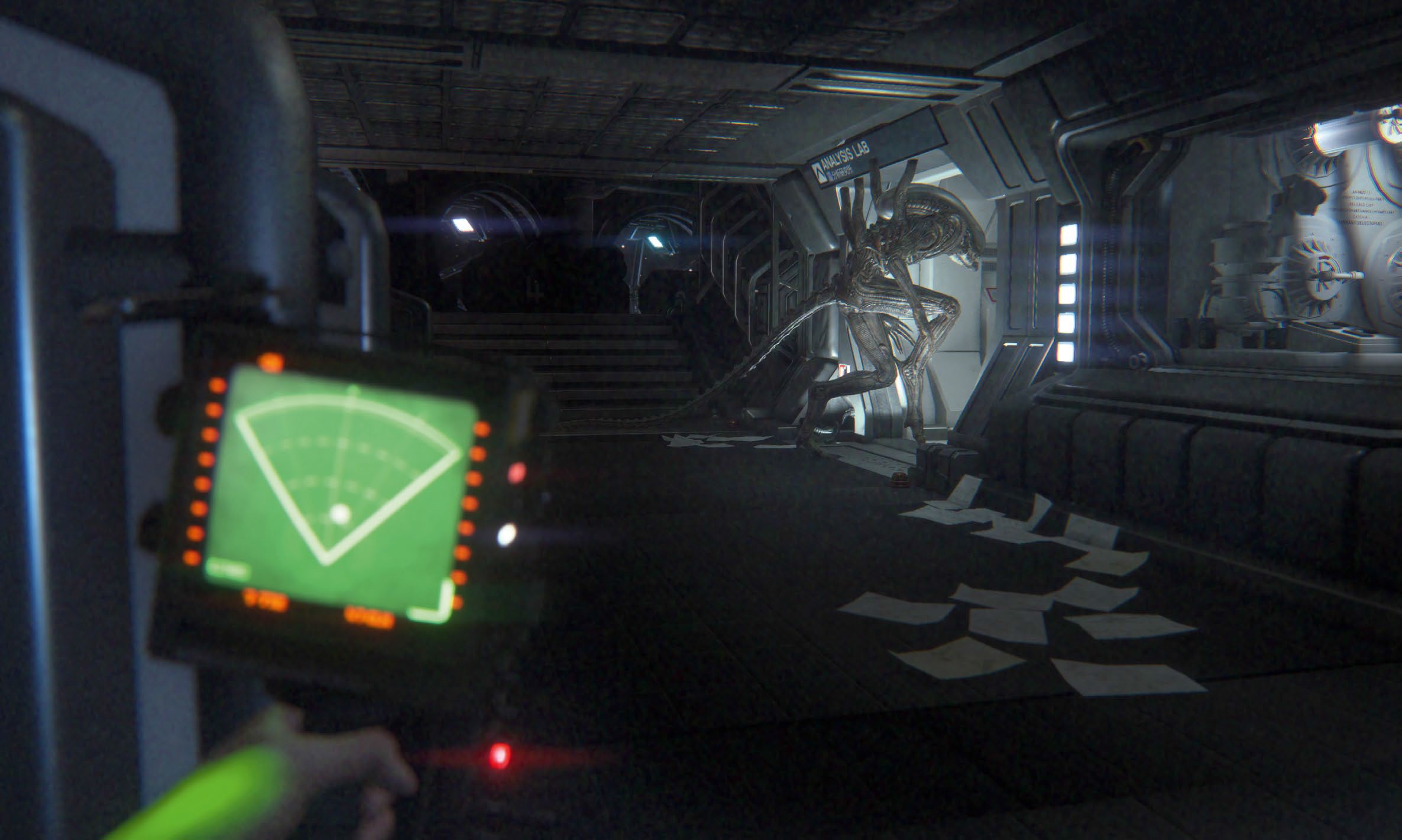 From a handy motion detector that can help you but also betray you as the beeping indicates your own position which the Alien can use to track you.

To even hacking devices to open doors and hack into computer.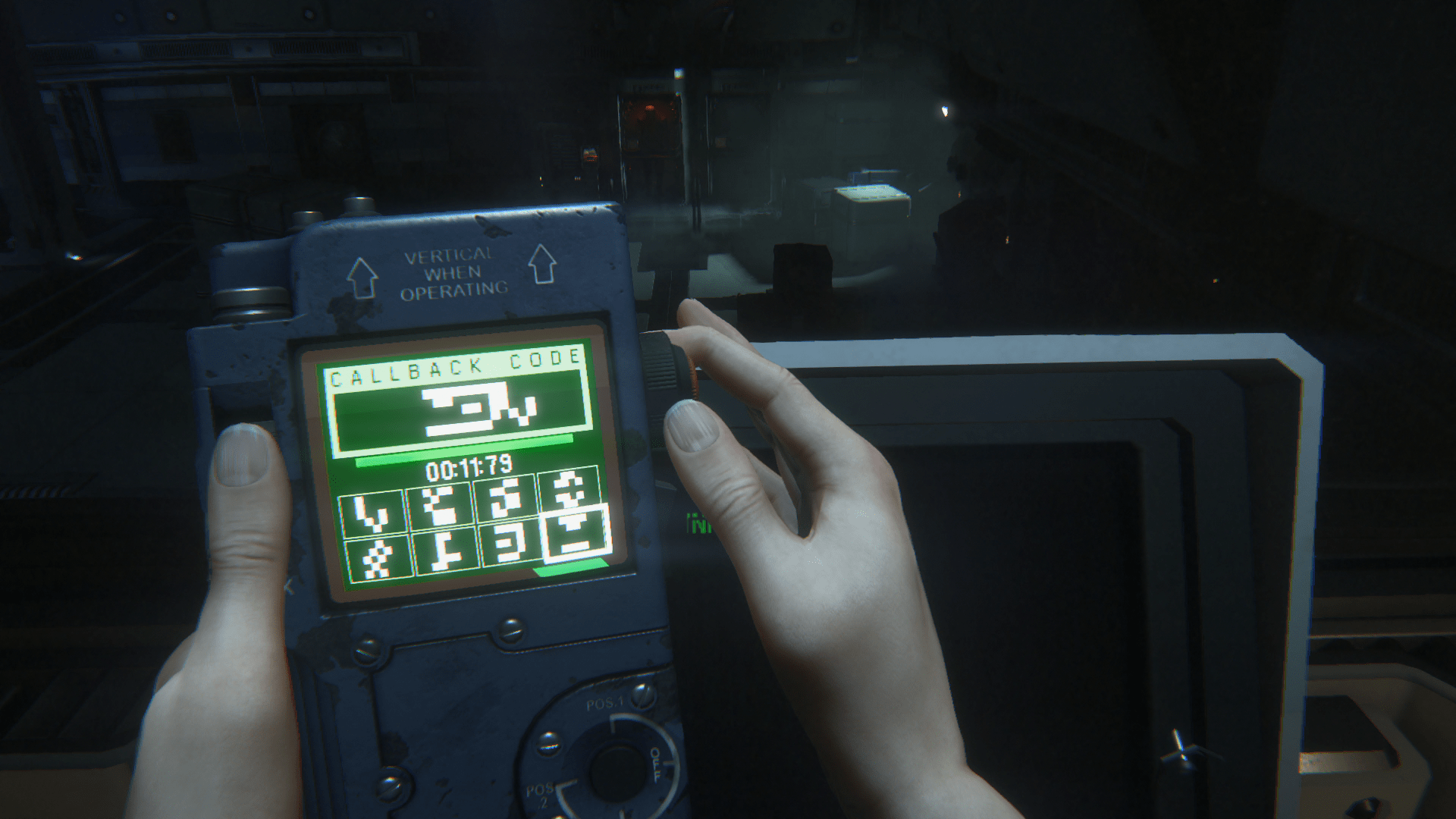 The various tools are really helpful along your journey, and there's really always the right tool for the job.

The most important part was to save up ammo and flashlight battery, as those two were extremely scares and every bullet counted!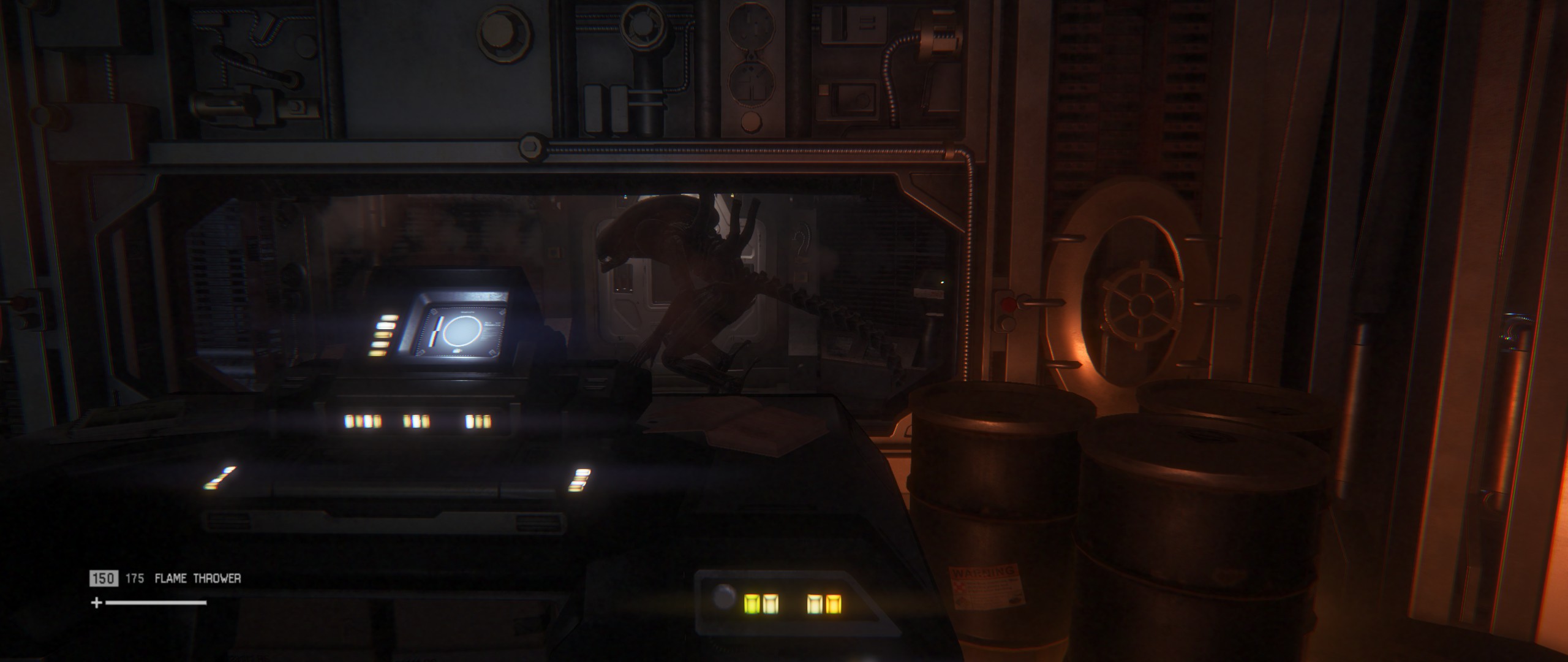 What really got me good in this game was the great AI from the Alien, I'm pretty used to scripted events and can pretty much see them coming in any horror/scary game, but with all the unscripted events from this game, the various jump scares were nothing!

Really well developed gameplay if I have to say it myself!


4.

Graphics & Environment

For a three year old game, the graphics were really up to par with most newer games and even better. The custom in-house engine really showed off pretty well in this as the optimisation was wonderful!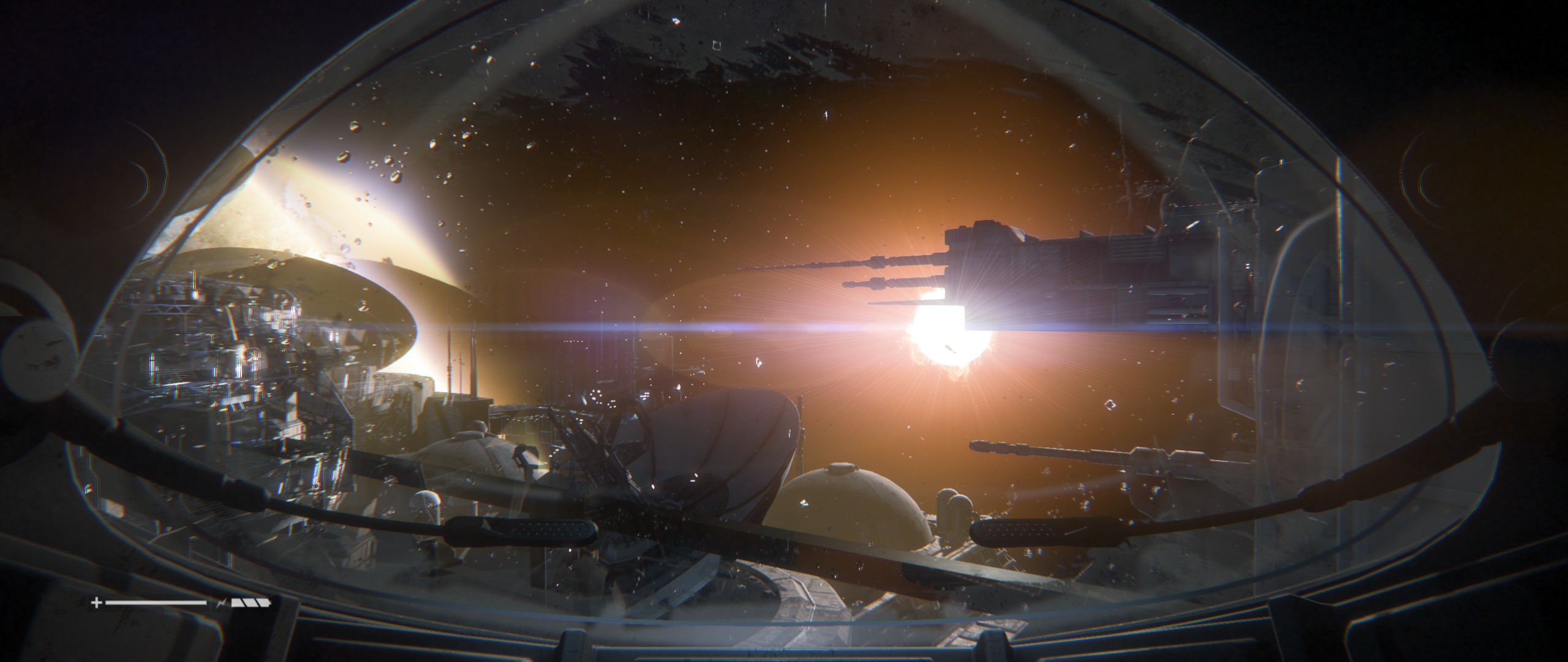 I played this on an ultra wide at 2560x1080 @ Ultra quality and I never really experienced any fps drops or other problems throughout the game.

And that even with the greatly detailed environments!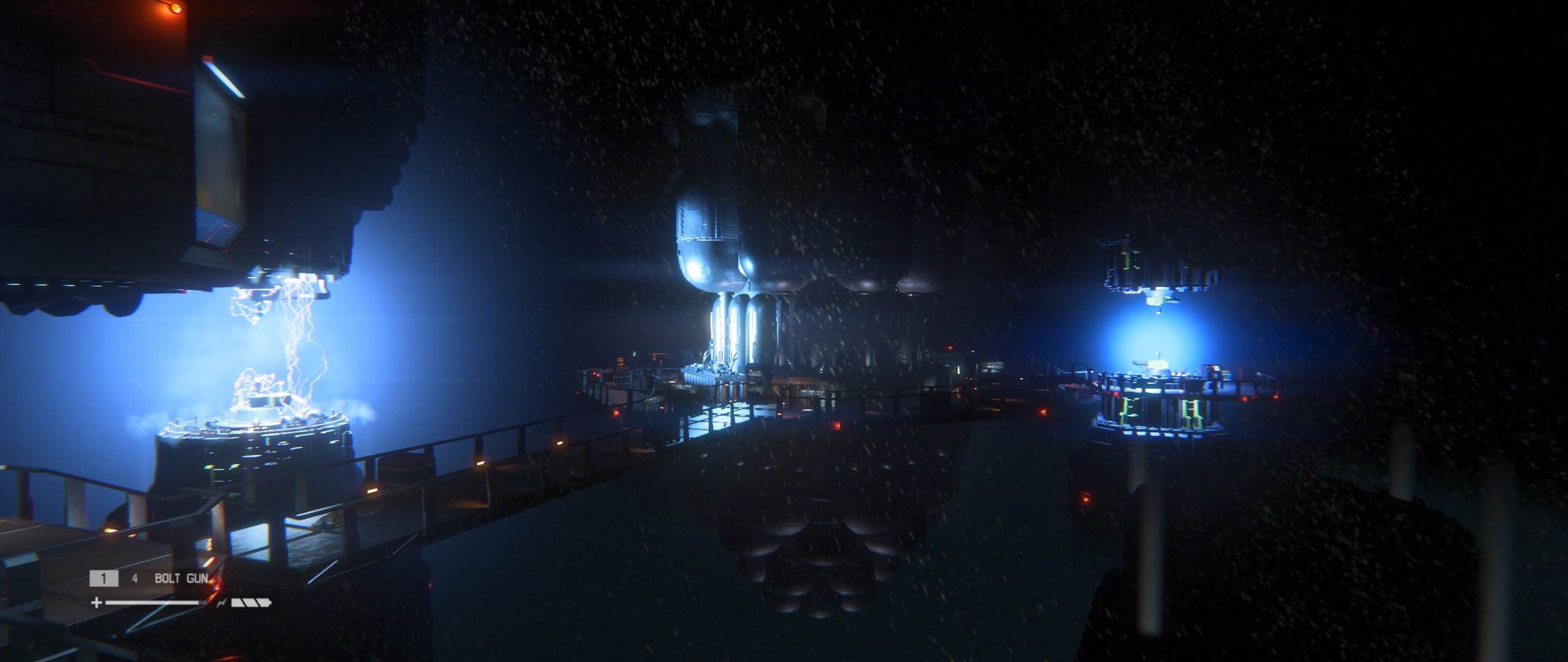 The level design was really topnotch I must say, all the details put into creating each level and even each room really paid off.

As well as the alien environments which were absolutely wonderful detailed and gave you really the spooks!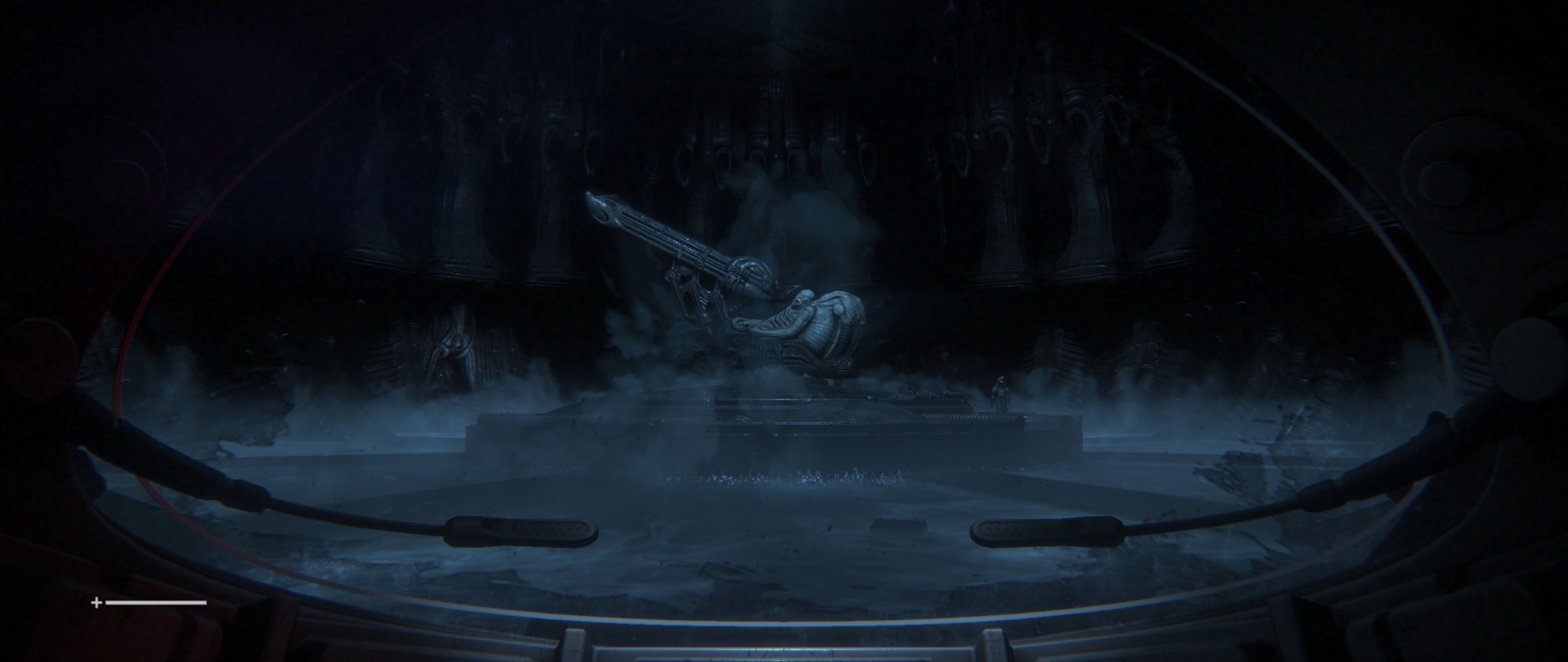 Even the weapons and tools were really worked out very well and as a fellow 3D artist, I was really happily surprised by all the quality this game had to offer especially with the amazing optimisation!


5.

Overall

In the end I really enjoyed these 8 hours of fantastic and thrilling gameplay. The story line was properly set in place and the spooky atmosphere was spot on compared to the movies.

They really captures it wonderful and if they ever make a next Alien game, I really hope it will be as good and well developed as this one is!




The only thing I still question about the whole story, is how that one Alien created a nest that made it possible to create eggs and therefore more Xenomorphs.

That's still one point that really bothered me as there was no real explenation to it as there wasn't any Queen there to produce those eggs.

But other than that, everything was just a superb experience!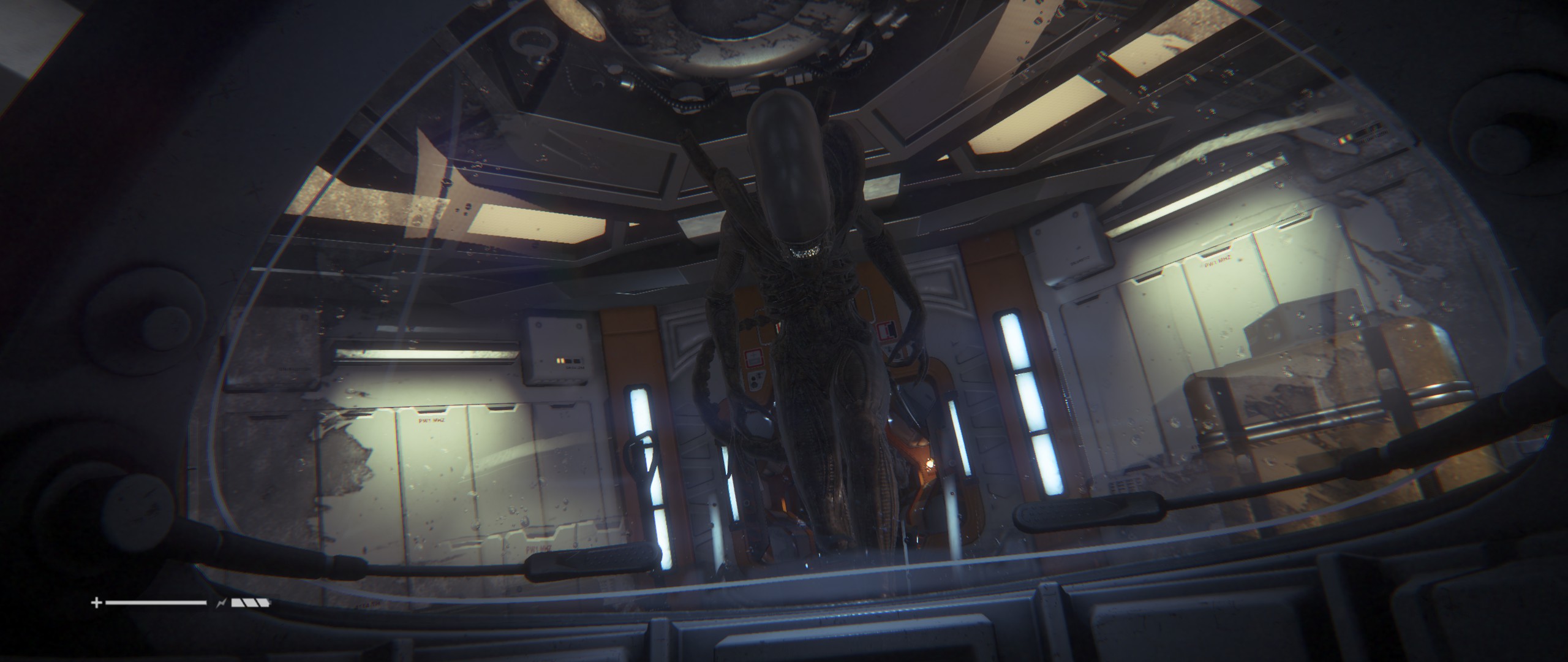 So if you like Horror/Survival game then I really suggest you give this game a try, if you haven't already!

I sure found it amazing in one word and would probably play it again!