1.

Introduction

Being a huge fan of Omega Force and Koei Tecmo their games (mainly Dynasty/Samurai Warriors) I couldn't help instantly buying this game.

This game is basically a mashup hack & slash Monster Hunter, without all the hassle of chasing enemies and sharpening your weapon.




There are a lot of "Monster Hunter" type games lately, but Toukiden 2 has to be one of the few that has solid gameplay for PC. The first installment in this series was a decent port but the 30FPS cap limit bothered many PC gamers.

The second game in this series has no story attachment with the first game, so if you like this type of gameplay, it might be better to start directly with the second edition from the series.


2.

Story

War enrages in Yokohama between humanity and Demons (Oni), amidst the war stand a hero, but he vanish in thin air and lands in Otherworld.

The hero appears in a village that specializes in repelling the Oni with amnesia. The village is led by two factions - Samurais and Guards - both of them have a "bad" history, but there's another group called Slayers, which are highly respected.

As a rare kind of hero, you can collect Mitama's and use it at will. Mitama's are old heroes from ancient Japan who got eaten by Oni, and by defeating these Oni's, their soul will be released and will boost your abilities in the course of your playthrough.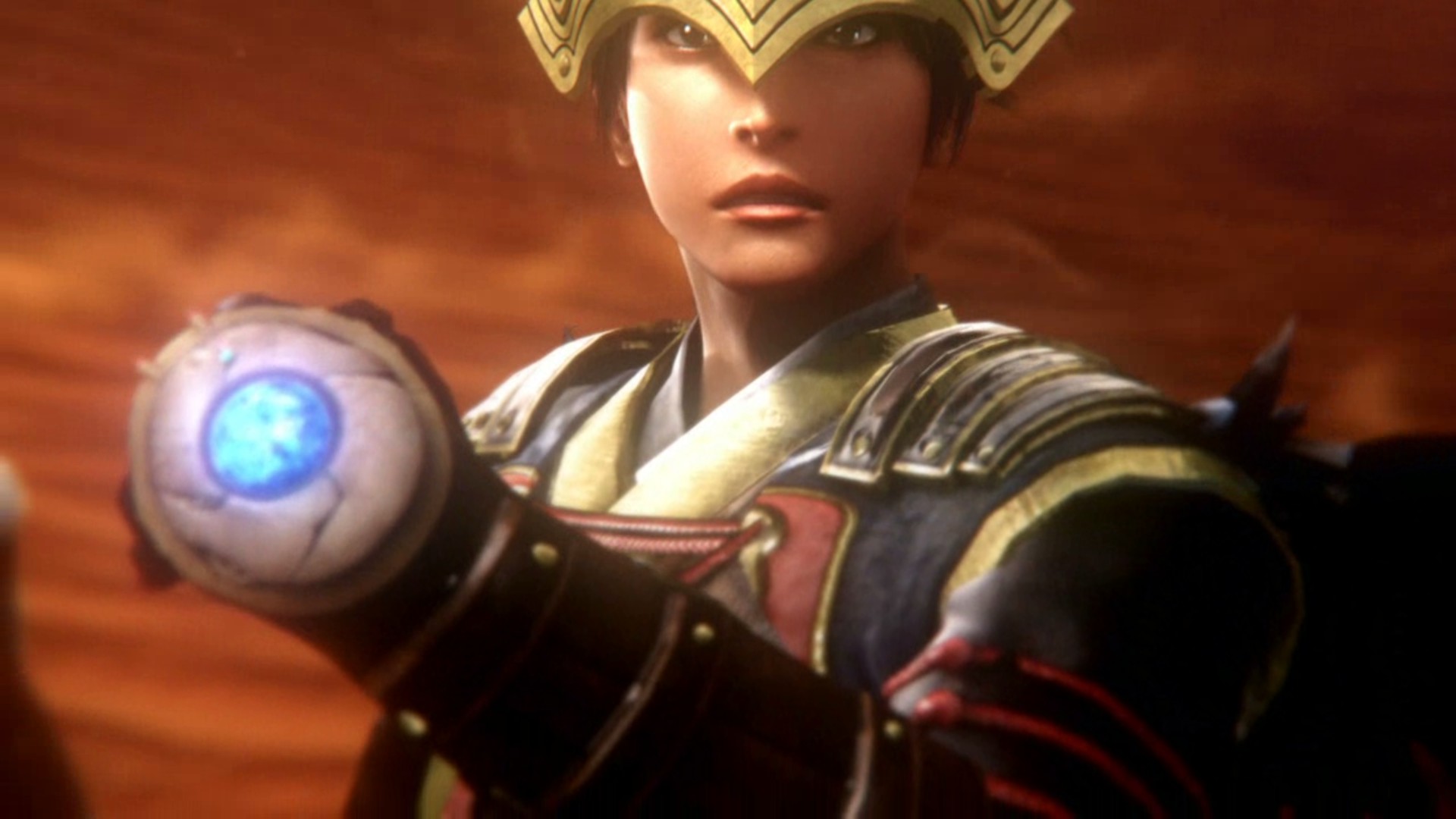 3.

Gameplay

From the beginning of the story you can choose any of the 11 weapons available, such as:

1. longsword,
2. daggers,
3. naginata,
4. spear.
5. gauntlets,
6. chain & sickle,
7. bow,rifle,
8. sword & shield,
9. club,
10. chain whip.




Outside of the village is a battlefield full of demons (oni) just waiting to be defeated, but if you stay outside the village for too long you will die by the poisonous Miasma which summoned these oni.

The only way to survive through the battlefield would be to either beat the local boss, or by praying on a purification stone, which are scattered over the whole world, which will reset the miasma timer.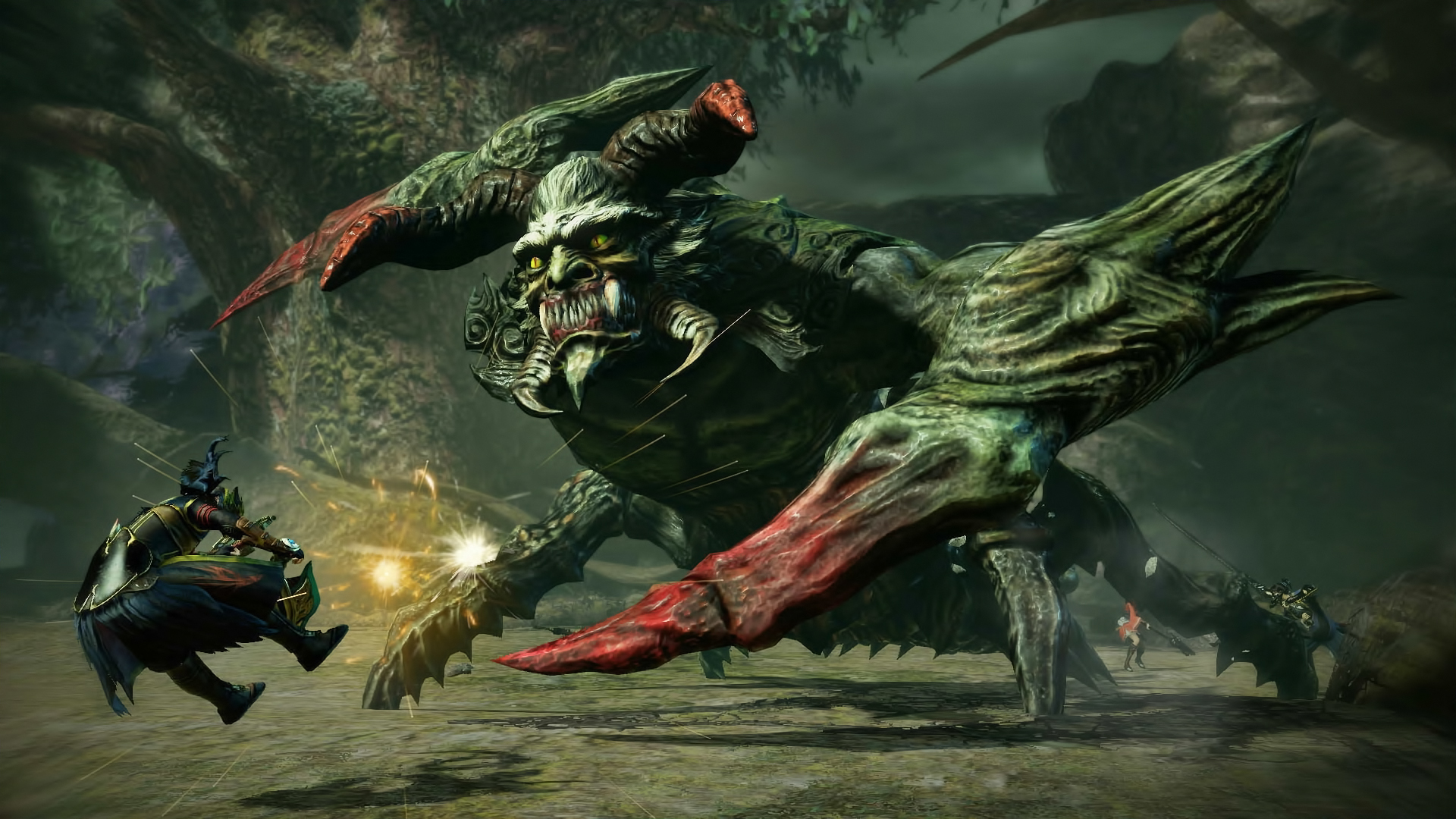 The thing that makes Toukiden 2 unique compared to other similar games, is the open world map, which you can wander around in freely. You can get unlocks by defeating bosses, accept various side missions that give you special items or sometimes even Mitama's.

You can equip these Mitama's for bonus damage or special buffs. Equipping Mitama's of the same kind can give you several passive abilities like not being able to get frozen or put to sleep by other enemy's abilities.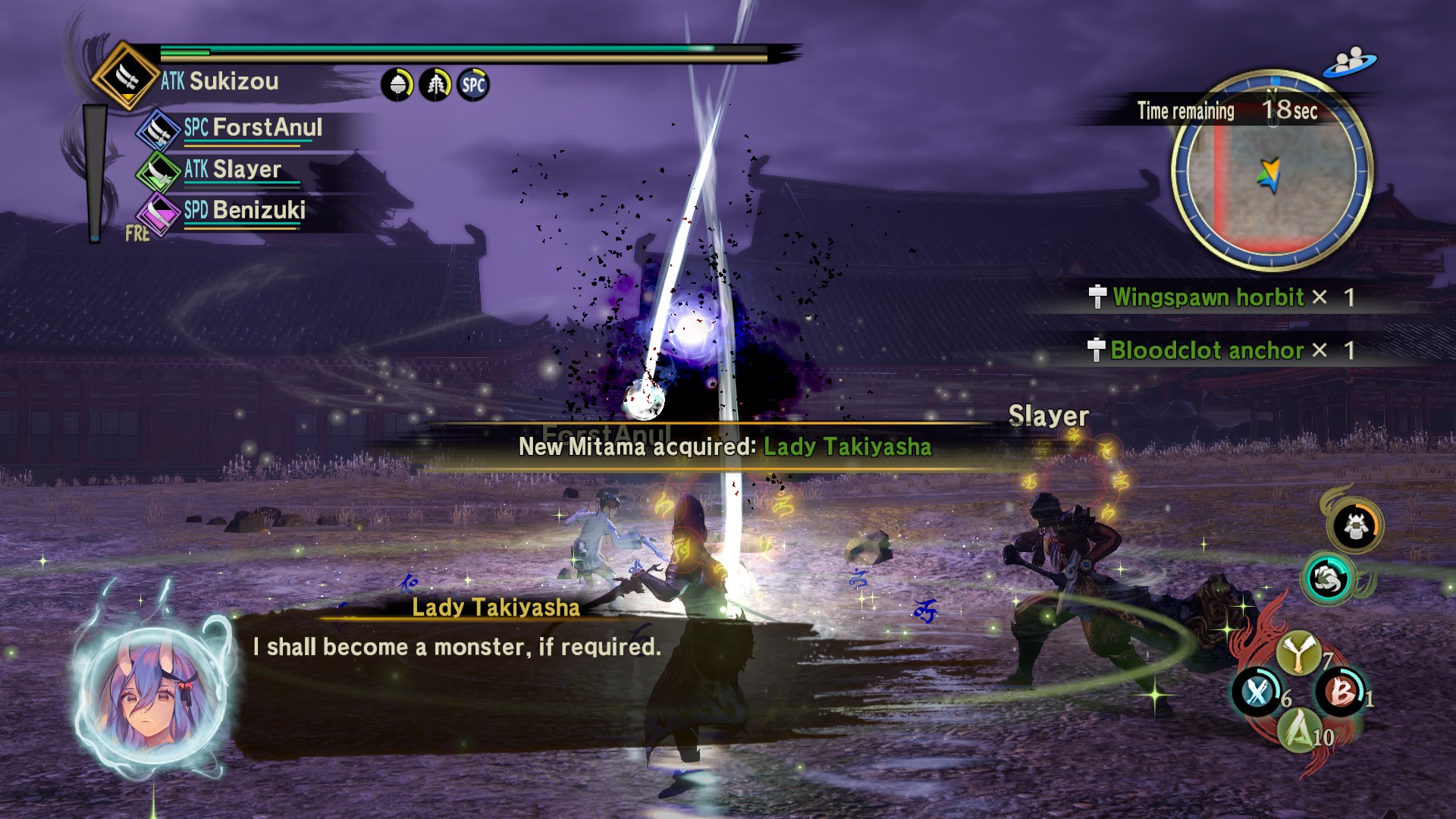 The main difference with the first game, is the new power called Demon Hand.

With this power you can grab the enemy, making you fly towards the enemy for fast movement and getting closer to it, even if it's flying enemy, which is a huge improvement.

When using the hand when the unity gauge is full you pull the part off the boss for 100% dismemberment. Using the hand takes a considerable amount of stamina though.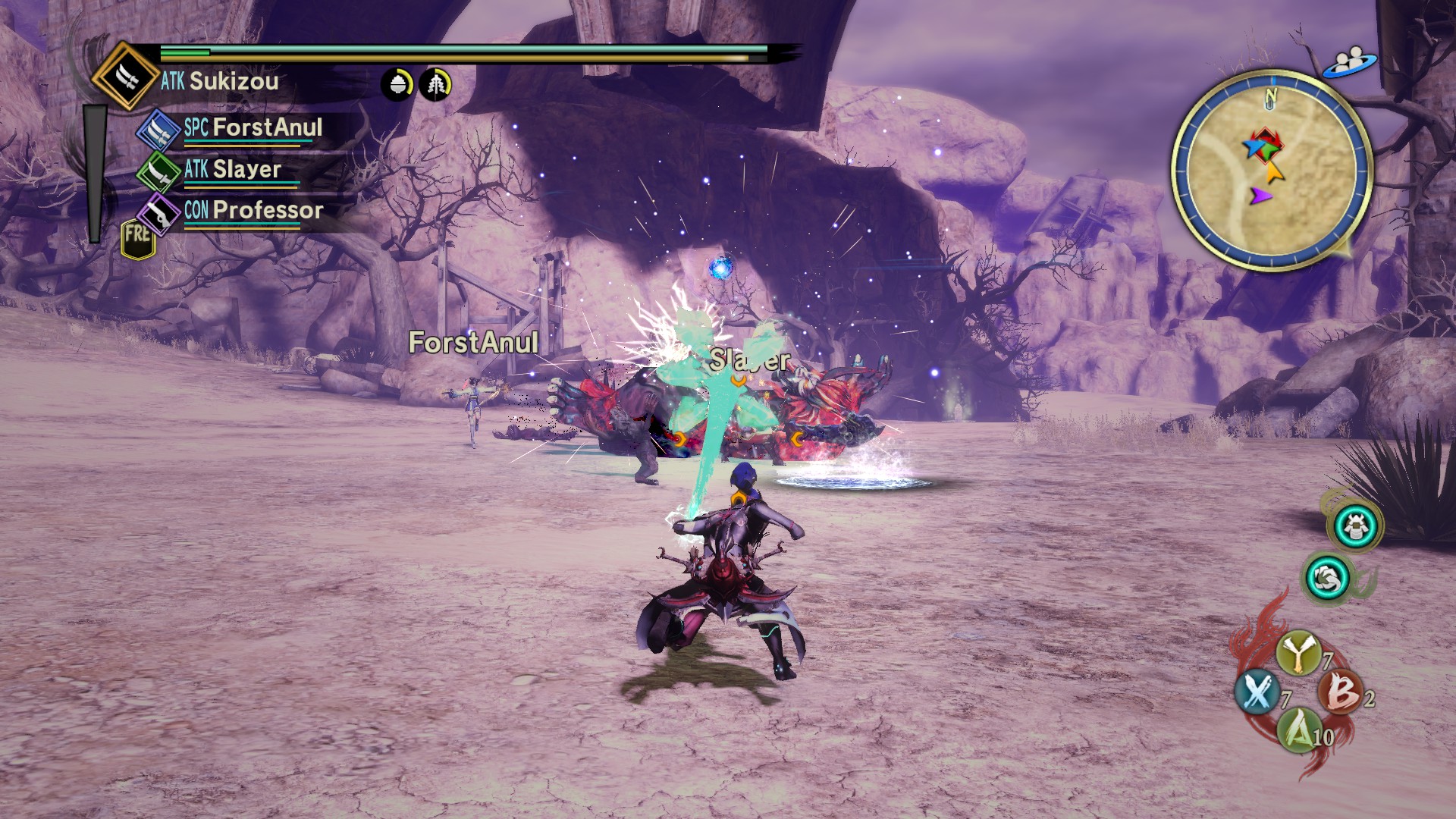 Eye of truth is an ability from Toukiden 1, enabling you to see the limbs of oni's from white to red, to know how much damage you already have done before dismemberment. This mode is also used to track oni's footsteps.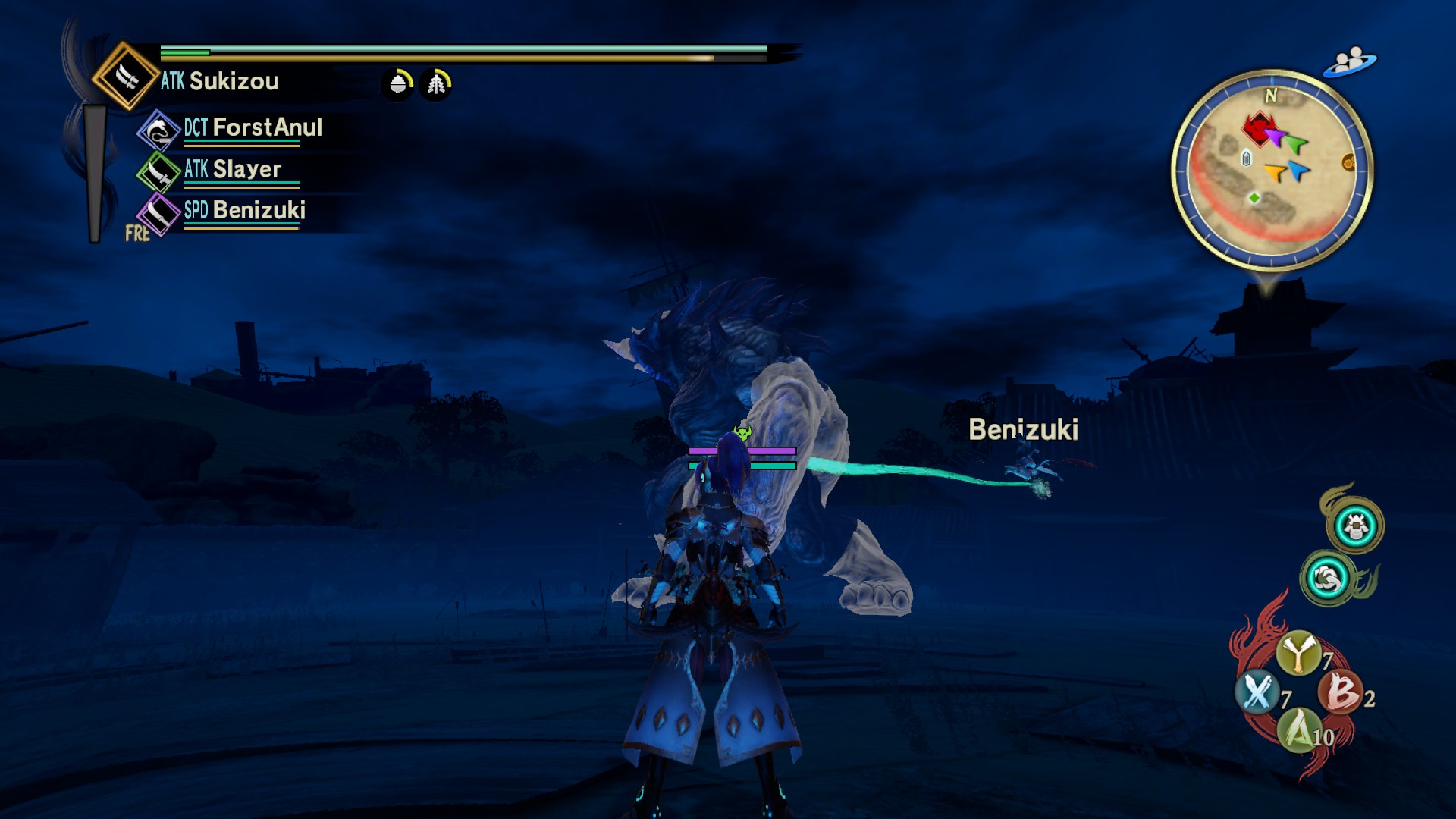 Eye of truth mode for HP & limbs damage check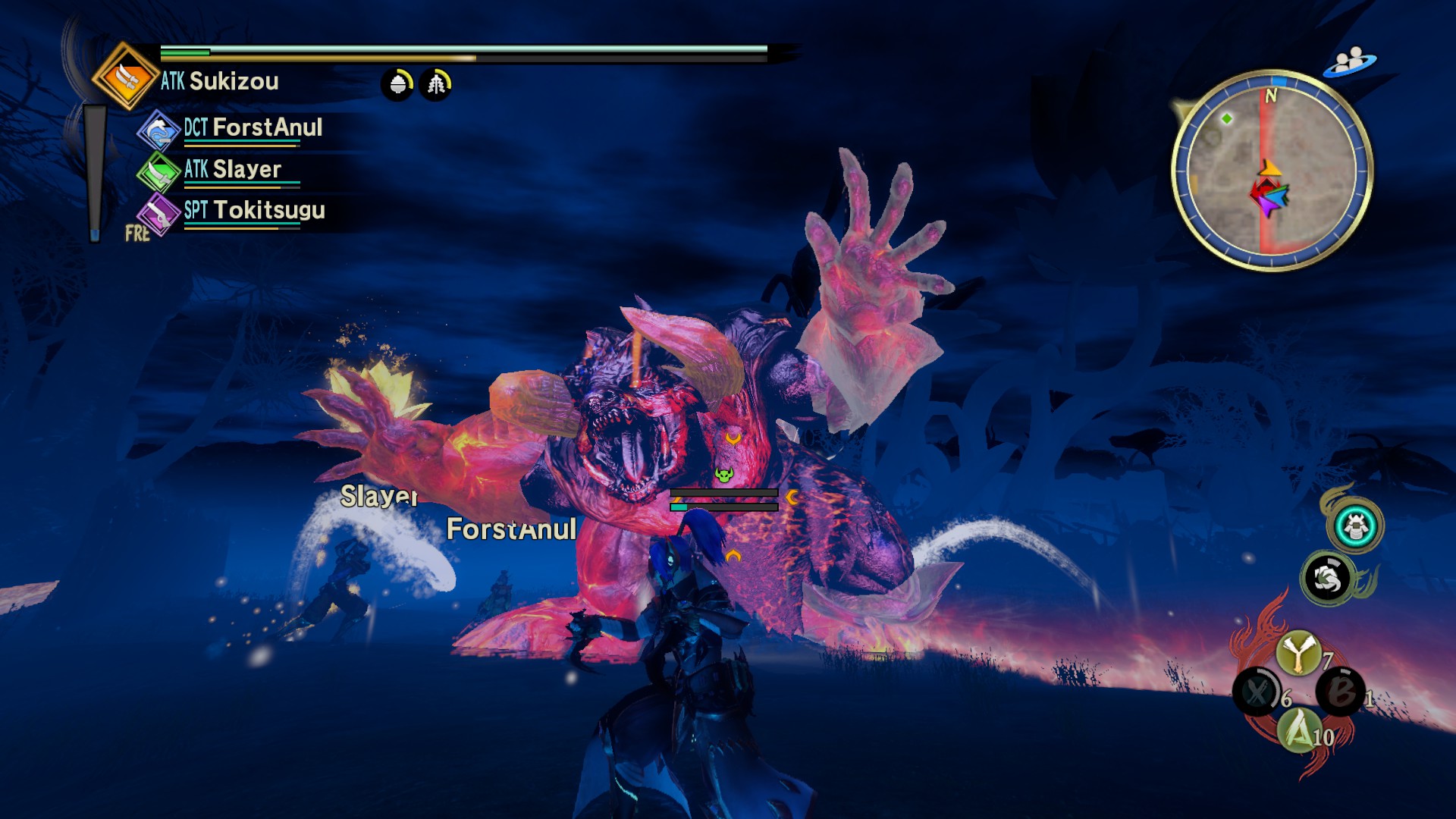 Eye of truth disables stamina recovery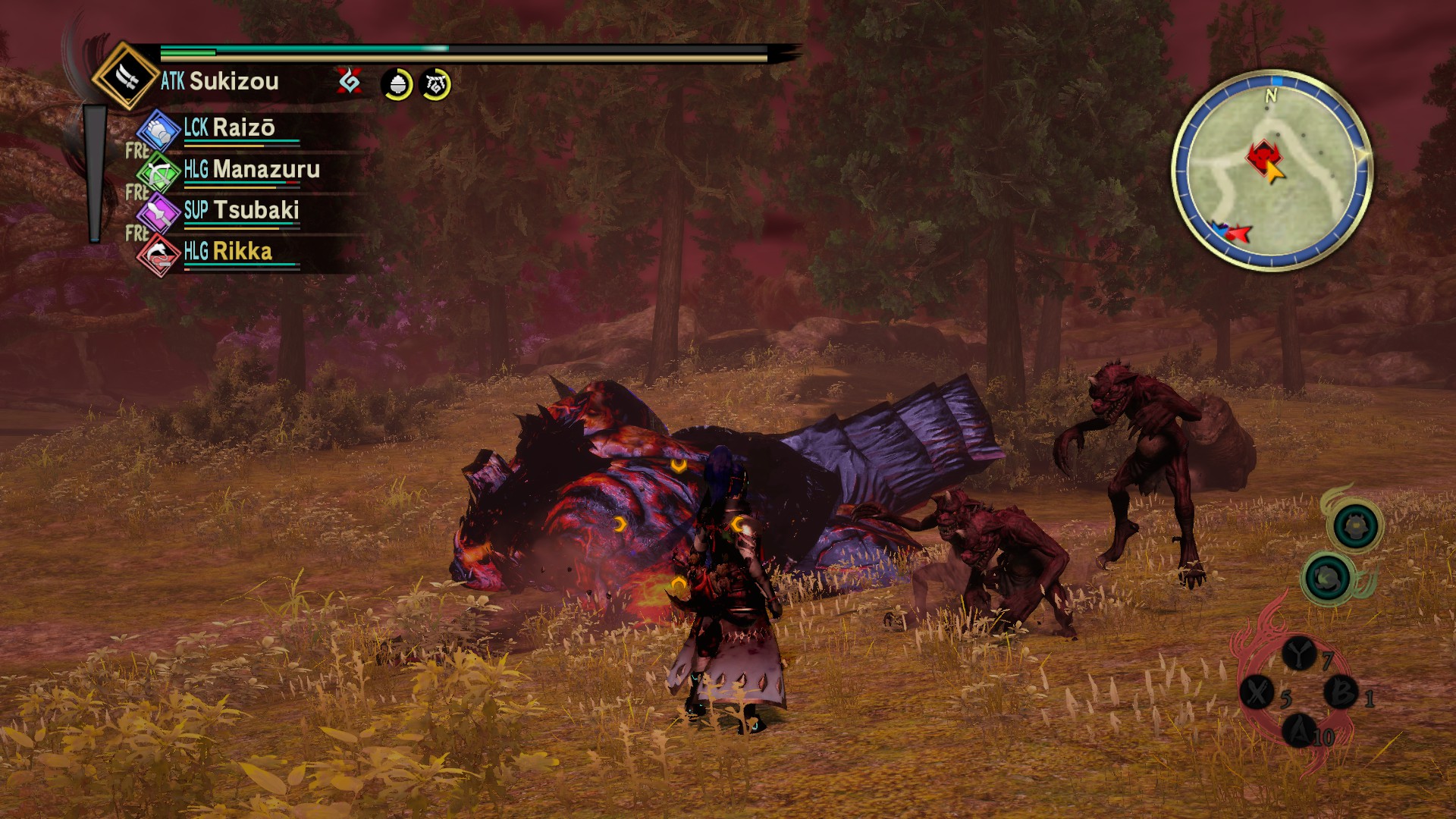 Oni boss with no limbs crawling
3.1.

Tenko Companions

Further in the game you'll meet a Tenko, a small magical fox that will join your forces and picks up items as you go into a battle.

You can name each Tenko you find, and even color them depending on the food you give them. You'll also encounter a Machina that you can upgrade and send off into the world, to gather ingredients for your new weapons.

Depending on the amount of bosses you've killed in an area, the success rate of your robot finding loot will increase.

After finishing the story you can put the game on hard mode, to grind for better gear and even endgame weapons that have Mitama infused into them which gives your weapons different combo abilities.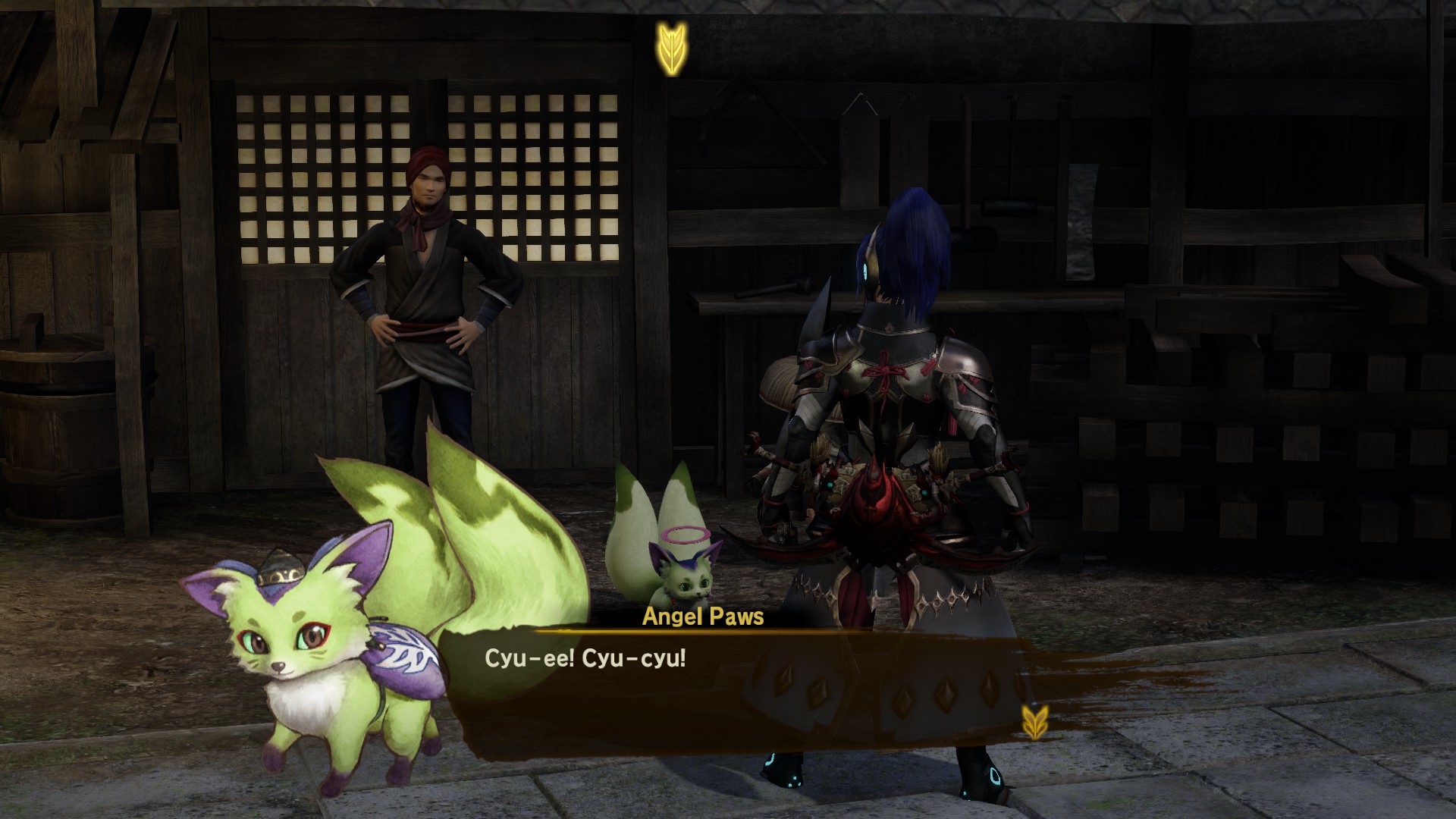 4.

Multiplayer

The multiplayer of this game is (sadly) just battles in a restricted area, where you have to defeat a certain Oni. If there are less than four players, the other two members can be chosen as non playable characters, from the game or people you have played with before.

Multiplayer works best for fast grinding of items, or just for having fun with friends killing hordes of monsters.


4.1.

Free To Play Version

For the people that want to try out the game, Toukiden 2 will receive a free to play mode with an energy system: each mission requires energy to play.

You can join missions with people who bought the game. To replenish energy it requires time or you can buy crystals to restore your energy like most mobile phone games.


5.

Overall

While it lacks the difficulty requirements like Monster Hunter, the storytelling and character development is rather unique for this kind of game.

Therefore I highly recommend this game for the people that like a game that is a mixture between Dynasty Warriors and the Monster hunter genre.

Written by: Scizo Khemdy & Rafaël De Jongh