Submissions previously featured on our homepage.
Preview
Submission
Stats
Category
Submitter
Better Dev Textures
4mo
Hammer Coloured Glass Texture Pack
11mo
M8A2

1y
Normal mapping - Height maps (GIMP)

2y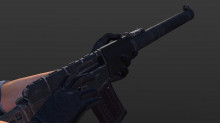 Sam61's AS VAL | First animation ever.
2y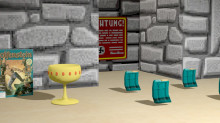 Wolfenstein models

2y
Half-Life 2 anti-mass spectrometer

2y
Is it possible to have 2 alpha channels in a .
Two alpha channels in a .vtf?

2y
Model textures too sharp (no LOD)

2y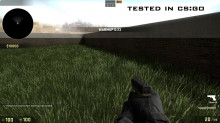 Source grass models V2

2y
Even if I click "smooth" the model still has smoothing errors.
How to remove smoothing errors in blender?
2y
So I'll try to make this short.
light_environment bug

3y
I really need some help on giving me a tutorial on how to make a Fistful of Frags map.
Set up help!

3y
hi, I think I'm ready for the next challenge, learn to create textures VTF (quiet, not uploaded anyt...
you give me a hand? Tips for editing textures

3y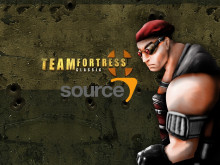 Team Fortress: Source [TFClassic: Source]
3y
welp, as the title says, for some reason I can't test the map because it crashes.
Map Crashes when loading it in my mod

3y
Models and textures

3y
Hi,I wanna make some maps for CS:GO in my free time, but I only made maps for CS:S.
Main differences between CS:S & CS:GO mapping?

3y
Hi, I have a big problem with a map.
Out of world - Invalid Brushes lost forever?
3y
Hi is it possible to make drowning effect in Source sdk like you can look around but you dont have c...
Drowning cutscene

3y