1.

Welcome To Baldi's Fun New School Plus!

BFNS Plus is the sequel to Baldi's Fun New School which is currently under development. The 1.0 version is planned to have features such as More Floors And Levels, New Characters, Multiple Endings, Random Events, Improvements, and more. At the moment, Alpha versions are available, which include some of these features. Later versions will add these features over time. As the mod gets closer to 1.0, more will be added, and by the time V1.0 comes out, which is planned for sometime in 2022, there should be a lot content wise! (Note: BFNS Plus is still in development, so you might encounter bugs or glitches)


2.

About BFNS Plus

In this game, you must collect notebooks while avoiding Baldi. At first, things might seem normal, but once you answer wrong, Baldi will start chasing you! Not only do you have to worry about Baldi, but also his friends! You'll see some familiar faces, along with new ones! His friends can either help or hinder your progress as you explore the floors, looking for all the notebooks with some floors having secondary objectives as well. Items are also scattered around, which can slow down Baldi and his friends, or help you get away from them. On each floor, you must collect all the notebooks before you can leave the school. As you progress in Adventure Mode, you'll discover not everything is as it seems...


3.

Many Fun Game Modes

There are planned to be a total of 7 playable gamemodes once the mod is finished. These modes are...

Adventure Mode, Random Mode, Infinite Mode, Challenge Mode, Field Trip Mode, Floor Customizer, And Ultimate Mode.


4.

Lots Of Features

Besides gamemodes, many features are also planned, with some of them already being added. A few of these are:

New Characters, More Settings, Multi-Platform Support, And Improved Level Design.


5.
Links
6.
Credits
BFNS Plus will greatly expand upon the original mod with many new additions and features. Without all of you, I couldn't of gotten this far!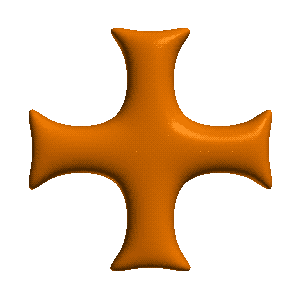 7.
© 2020-2022 JohnsterSpaceGames