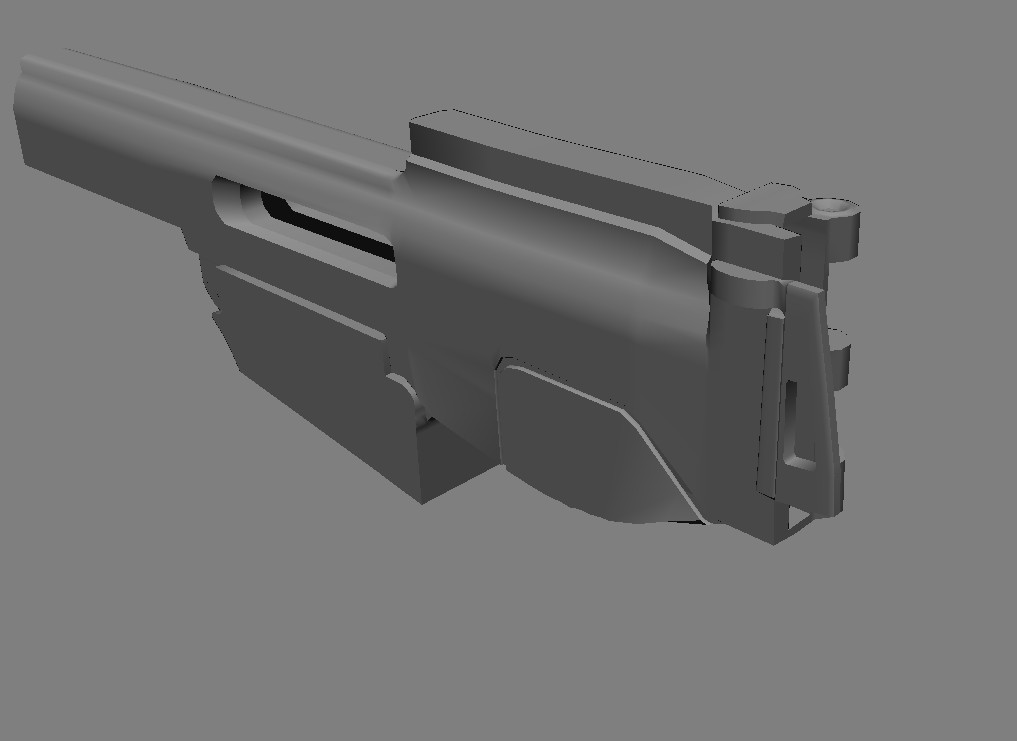 updat

e:


blocked out base of the rifle



Update:


Blocked out the stopper on the other side and spent most of my time fixing geometry because symmetry is buggy if you don't snap your edges properly.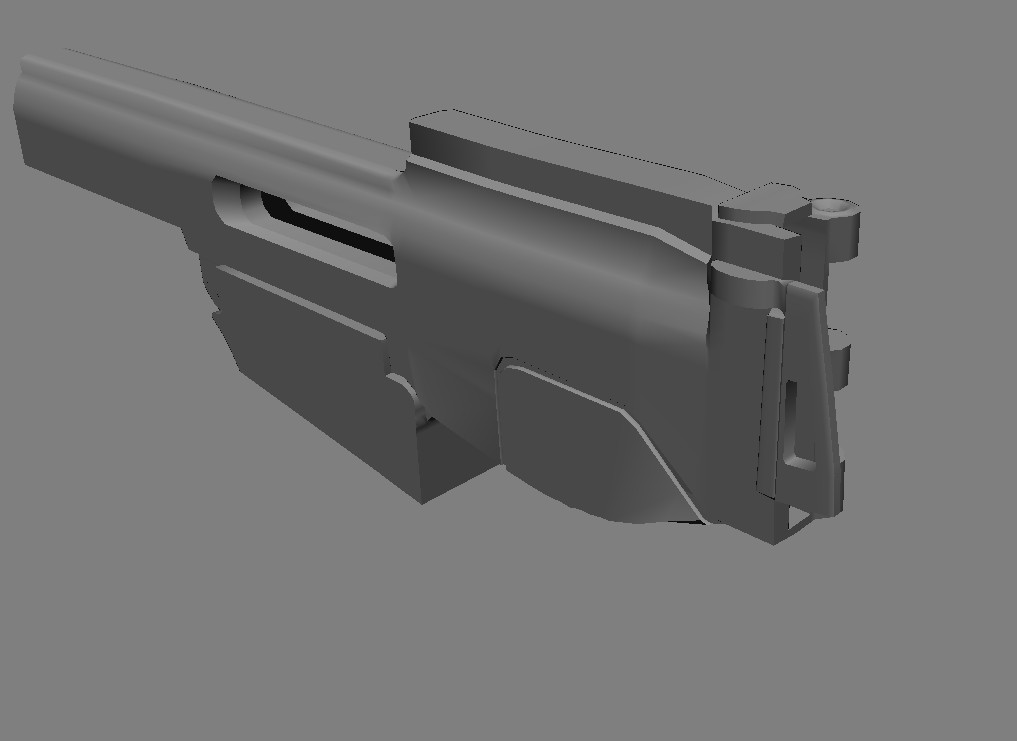 Update:


Created handle capped off hole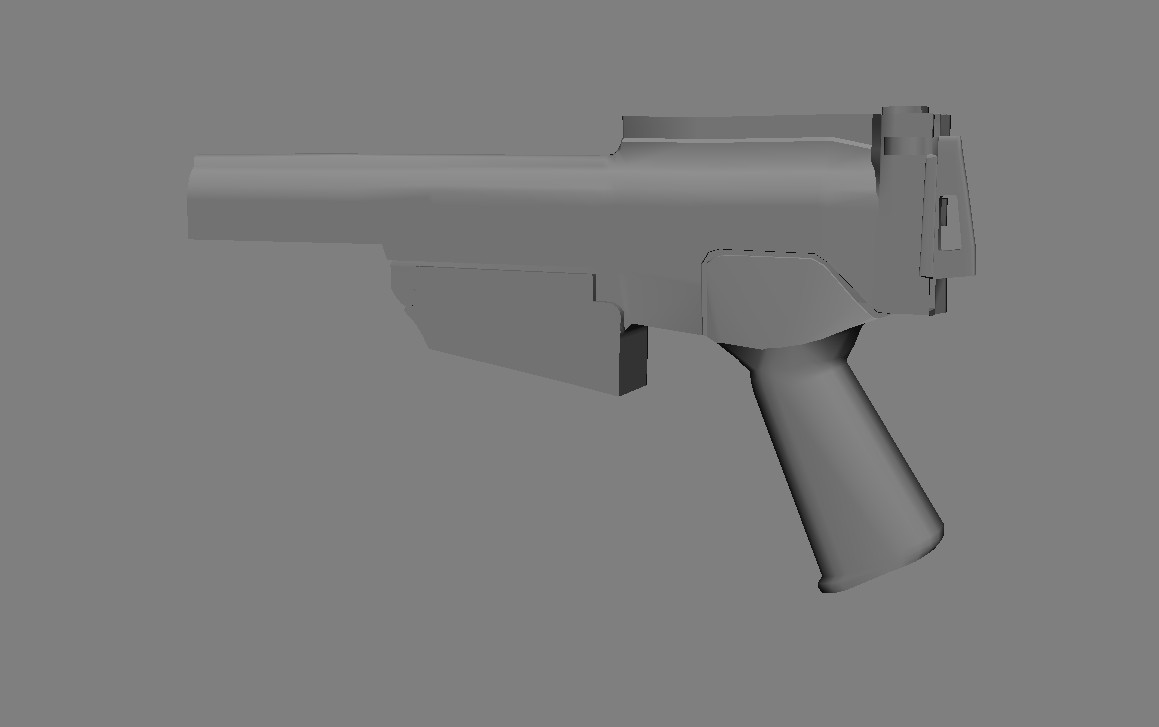 Update:


Created back was harder than it looked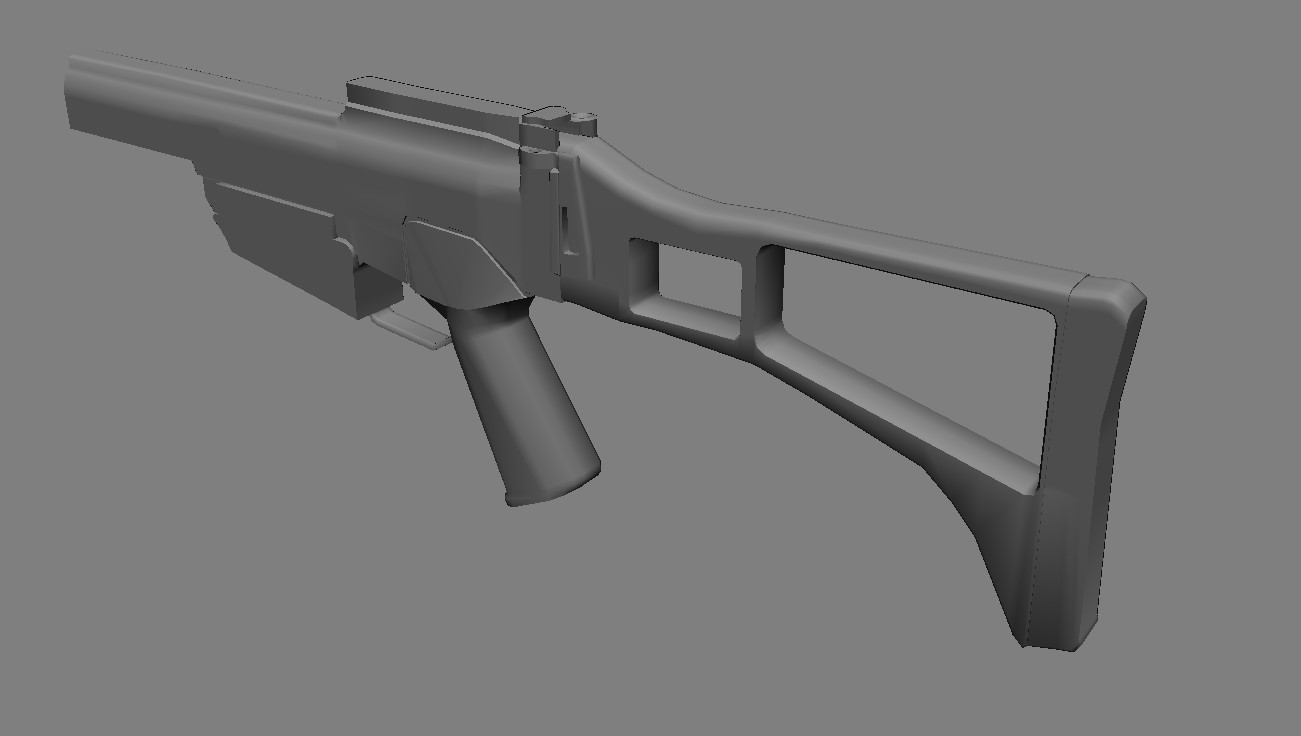 Update:


I modeled out the stock of the gun got the shape close to the reference which i'm happy about this was pretty hard.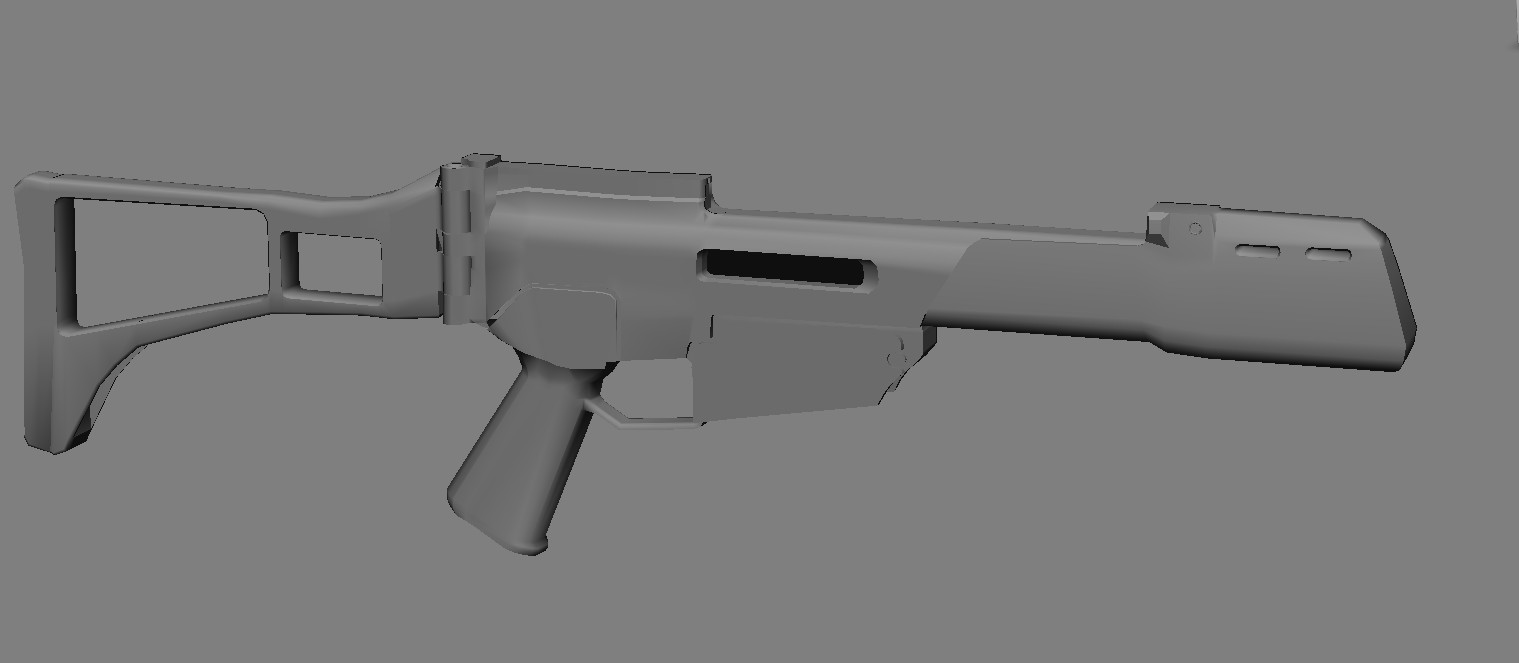 Update:



Fixed left side I'm following a tutorial in which the guy clearly models it wrong on purpose only for you to catch it when you download his perfect model he made off screen without telling you.



Update:


Modeled barrel and added screw details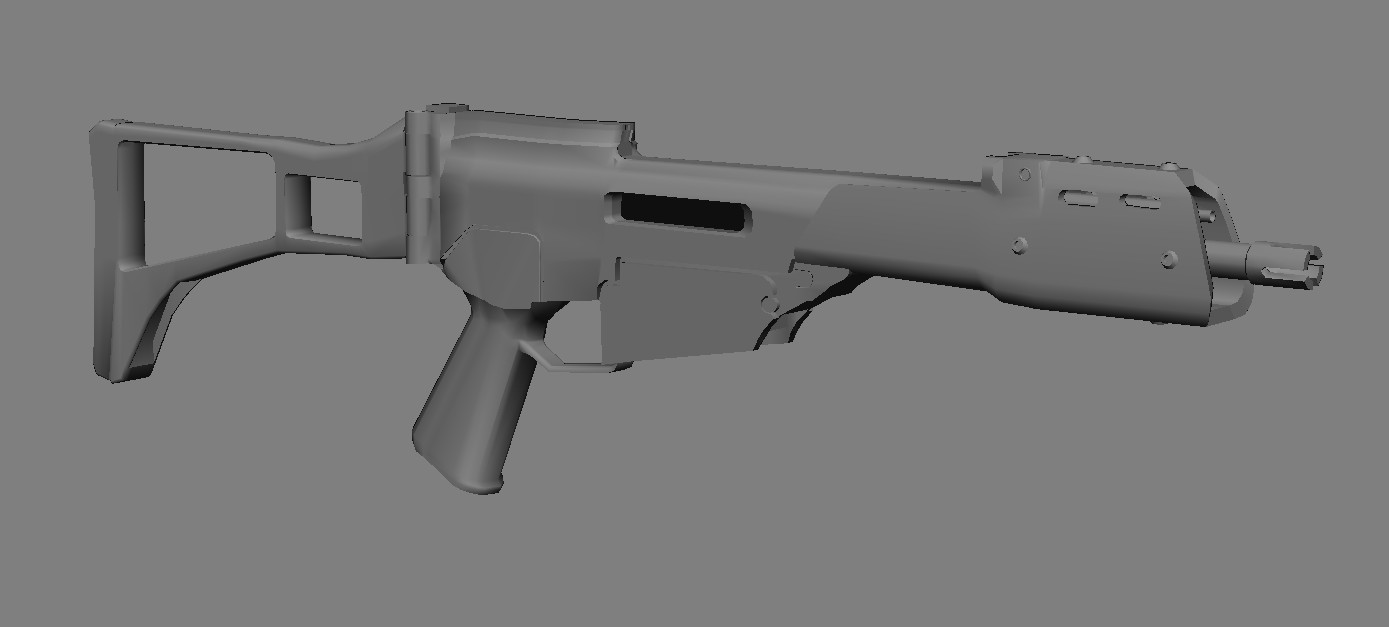 Update:


I modeled out the railing and immediately noticed an issue with the model that I sort of cant fix i'm a finish the process but this wont be going in game I'll be modelling something with better references and not follow a half ass tutorial.