just working through a difficult pistol for cs go looks like it will turn out nice

update: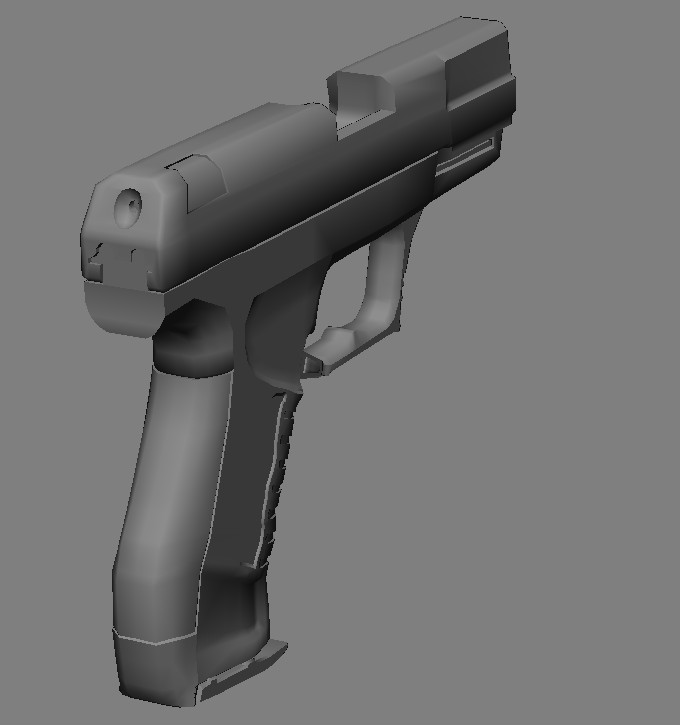 Update 2:

Working on the UV Map not sure if i'm gonna finish tonight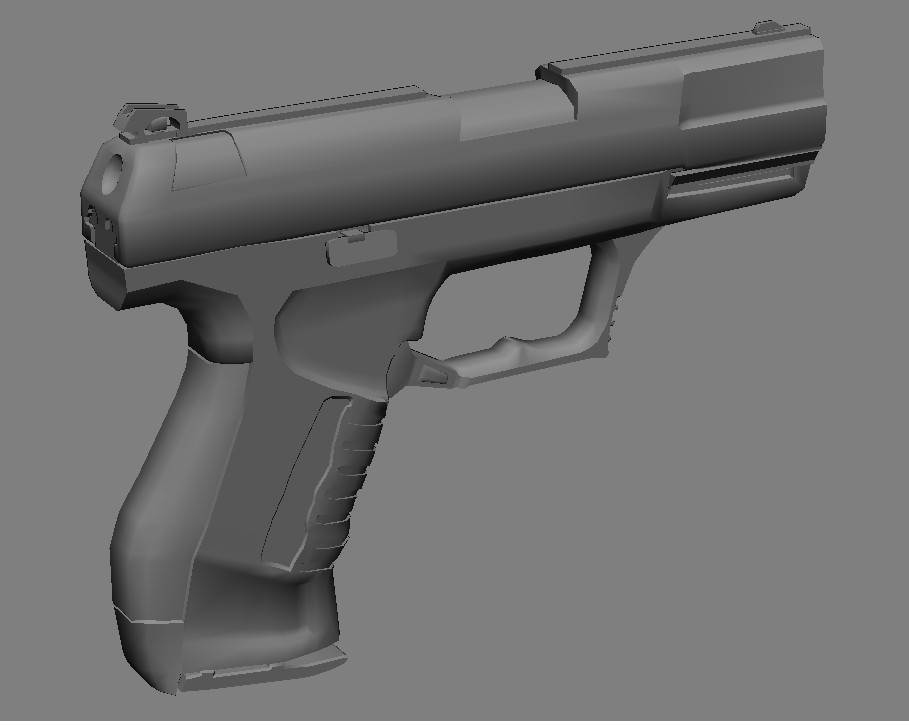 Update 3:
got the handle uv mapped I'm going to be splitting this into 4 seperate maps because I found out you can do that with cs go.  In hind sight rendering the uvw helped show just how awkward it is to have that indent that size and resolution.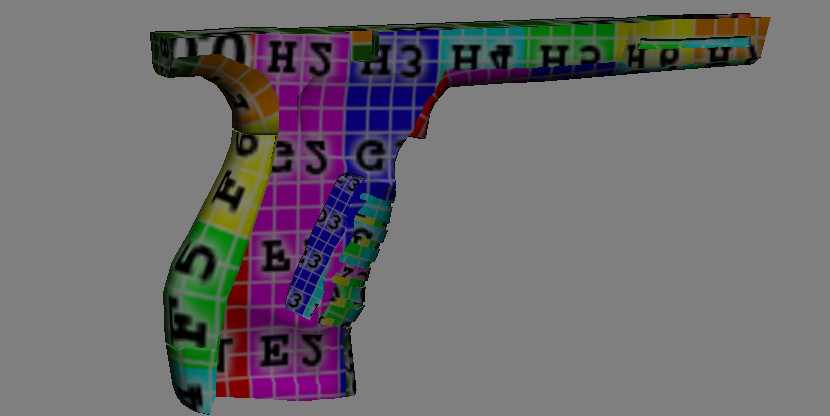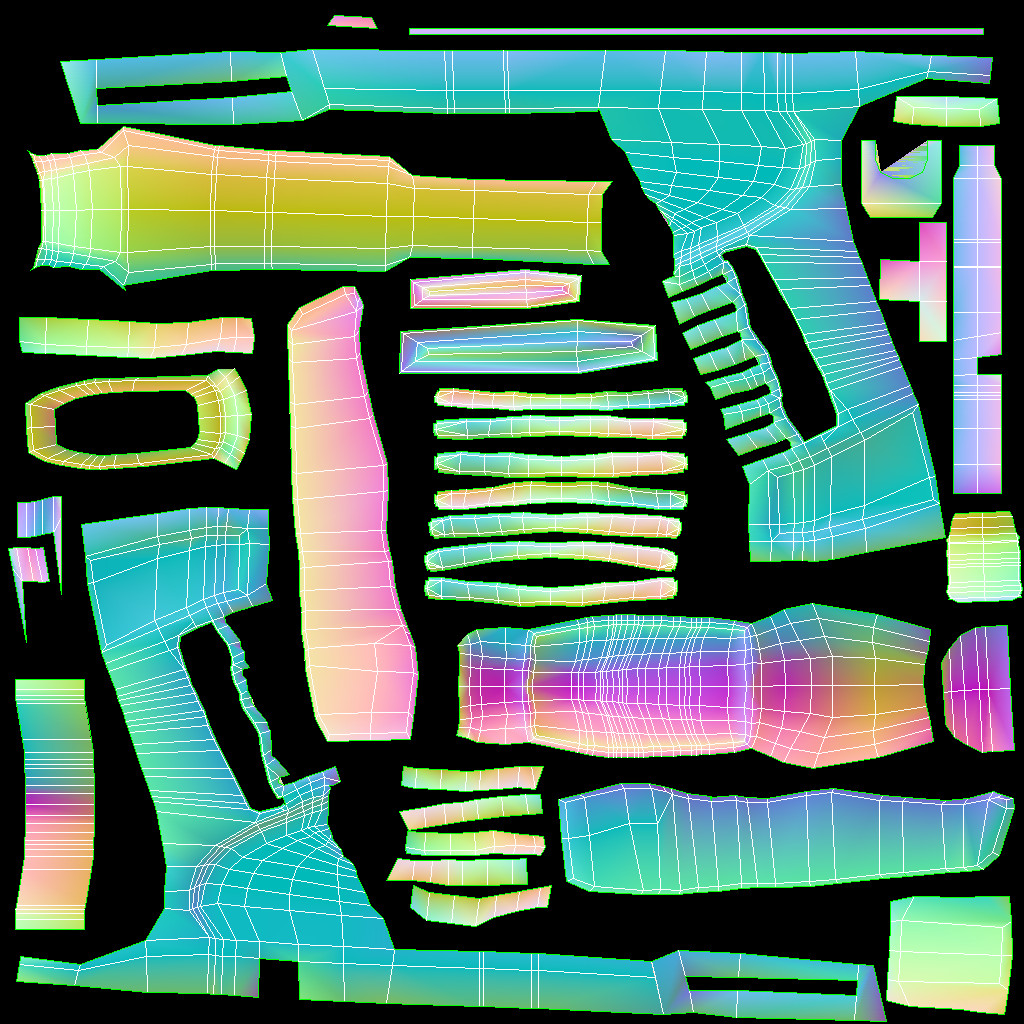 Update:
Unwrap done. Now i got incredibly lazy in most of the unwrapping so Im going to see if the bake turns out shit as a result.  its being separated into 6 maps which will be annoying texture but it should be okay. The clip has warping but I dont plan on puting much detail in the texture for the clip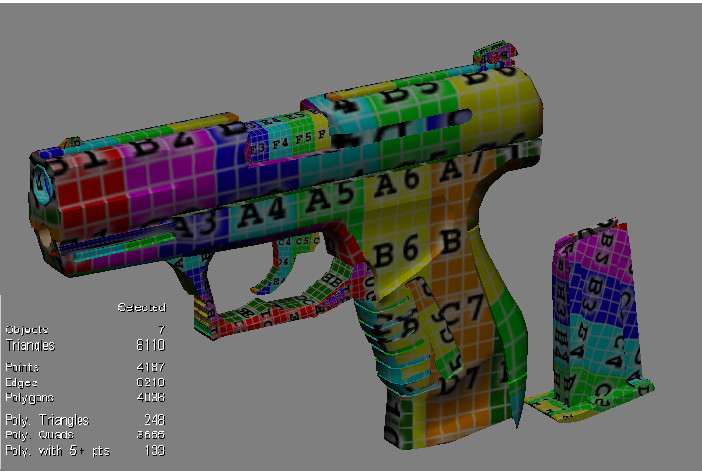 Update:
Baked handle and I'll be removing the edge splits causing that sharp angle in the grip tomorrow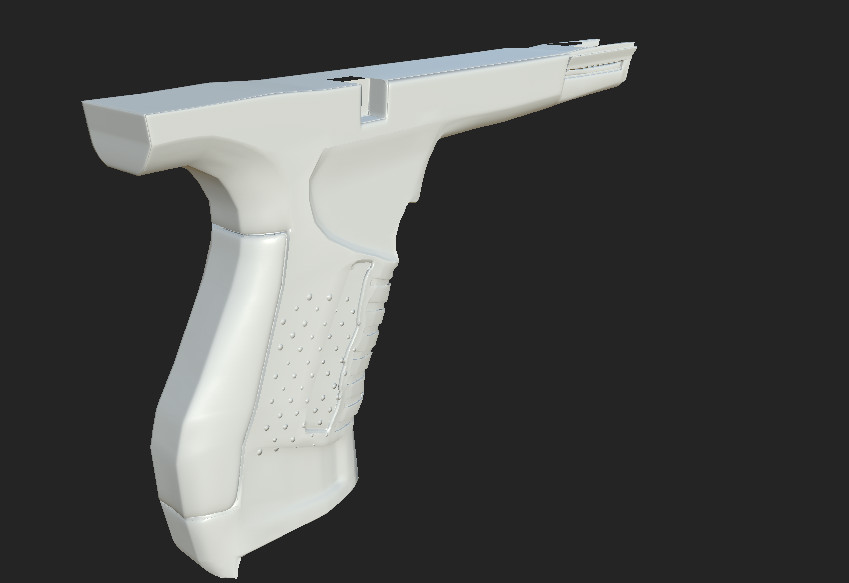 Update:
finished the high poly for model and baked the normals .Theres a couple of errors but I found that they are invisible with the texture applied so Im not gonna bother fixing them if you wont see them in game



Update:
Beginning the process of converting substance painter textures into counter strike go friendly textures. This process is a pain in the ass because its basically print screen, painting the mask in photoshop moving the light in substance painter repeat.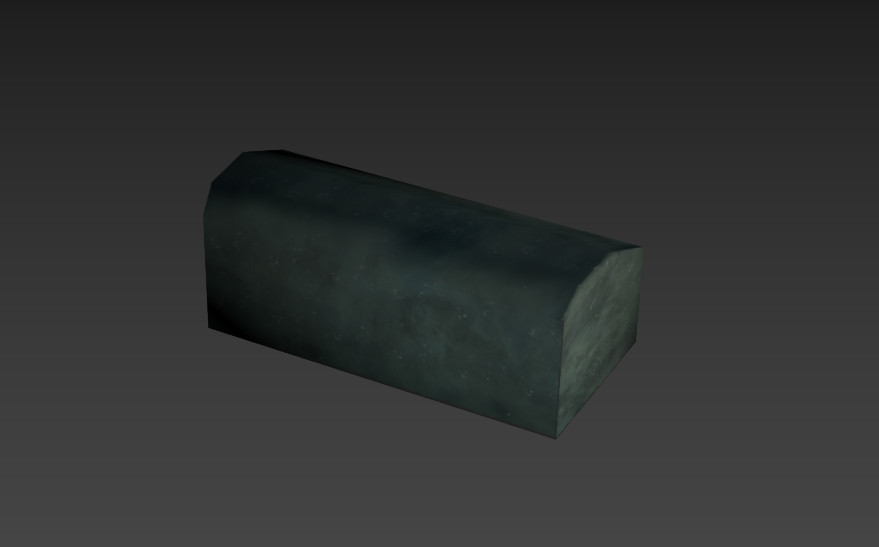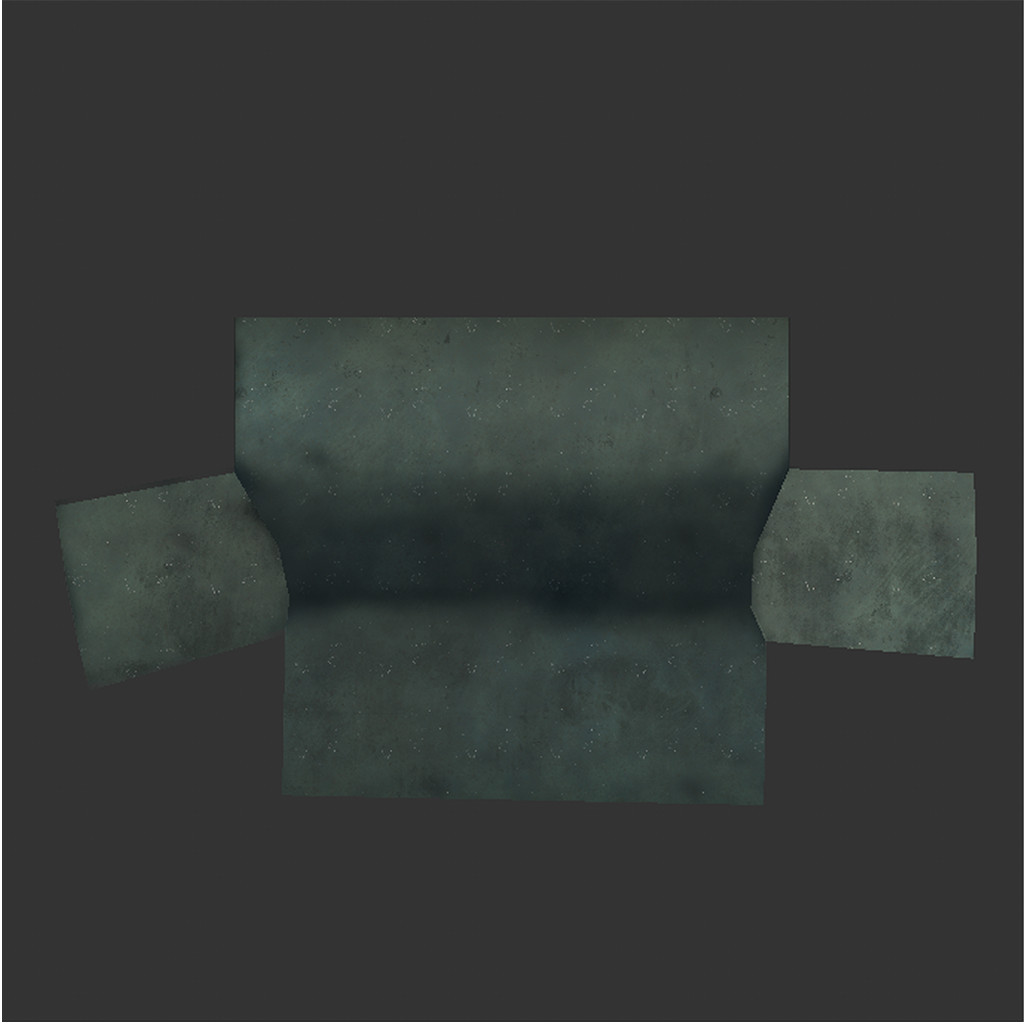 Update:
Slide has been converted. I forgot to triangulate the quadgons before exporting the texture still works on the original model in softimage. I'll just need to export a clean model to 3ds max before compiling.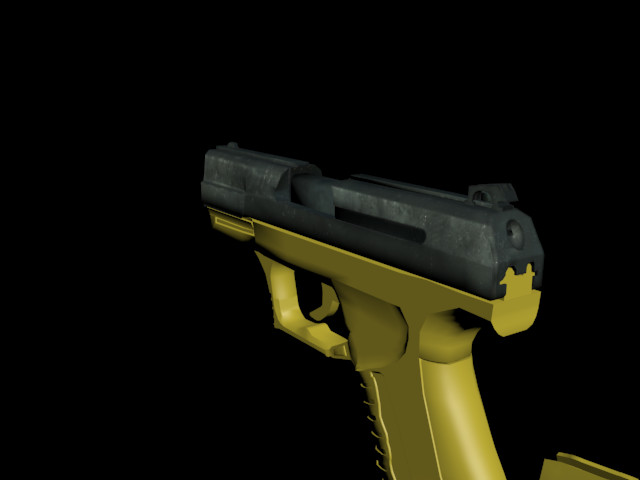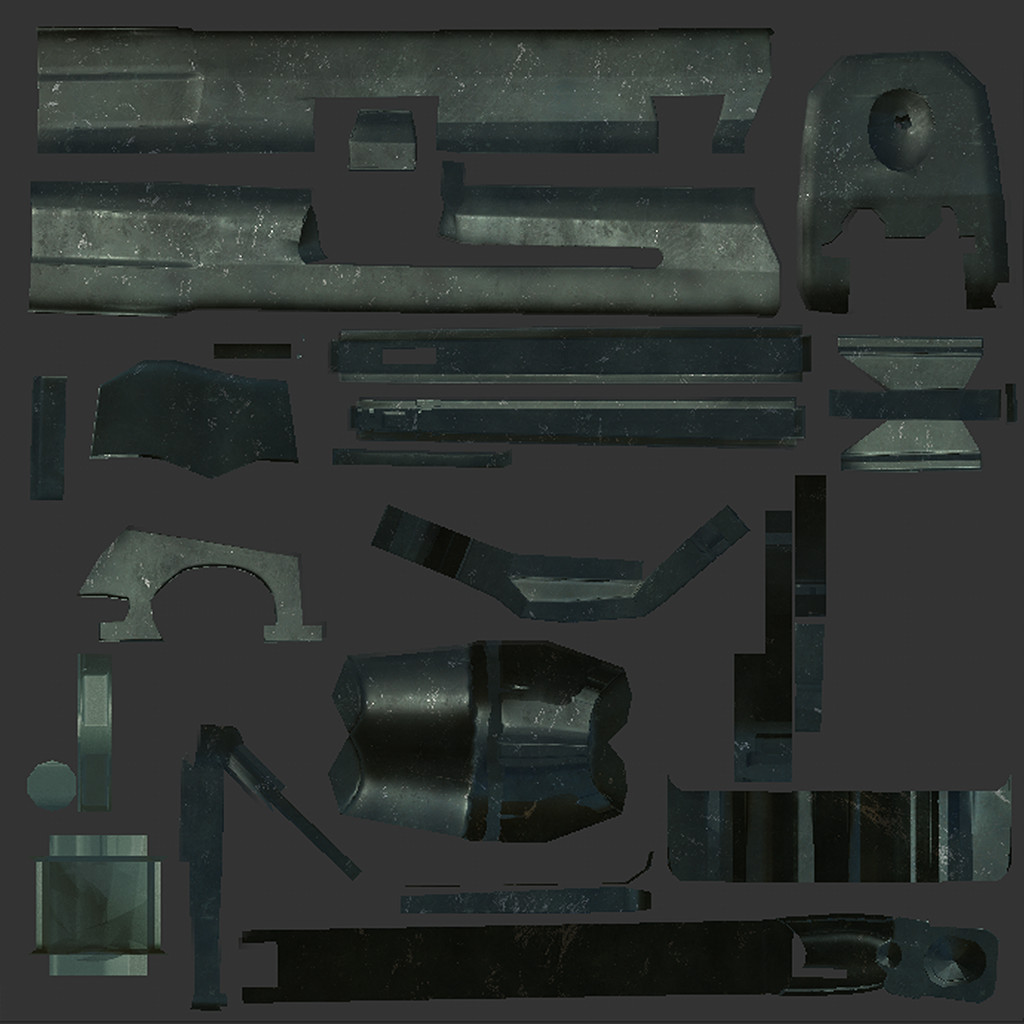 Update:
Finished converting the textures they turned out acceptable I didnt feel like rotating the model to get the dark spots so I just overlaid the texuture in some spots. Finally ready for a compile