im porting femscout to team fortress 2 classic
im going to upload a close up screenshot if you want :)

note:
the screenshots are outdated

known bugs:

1. model won't lip sync

credits:
1. AyesDyef
2.


3. earlkim111

help:
i need a modeler for the viewmodel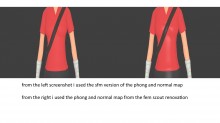 wich is better left or right?