---
Step 1 Compressing Your Files: Once You have the following from above you must first install zBzipper to compress your files. Once installed on your Desktop their should be a folder shortcut like this: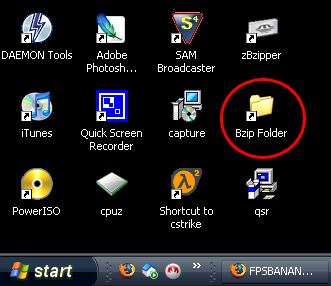 Place ALL desired map files inside this folder (.bsp, .navs, .res, .txt) Once Completed, your folder should look like this, just with different file names:

Ok, Your now ready to compress your files. Go back to your desktop and this time locate and Open the zBzipper program: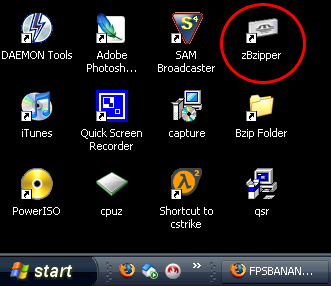 When you Open this program, it will bring a Command Prompt style window, DO NOT close this. It may also show as if nothing is happening, really it is. This is the compressing process and shouldn't take too long. Here is what you should see: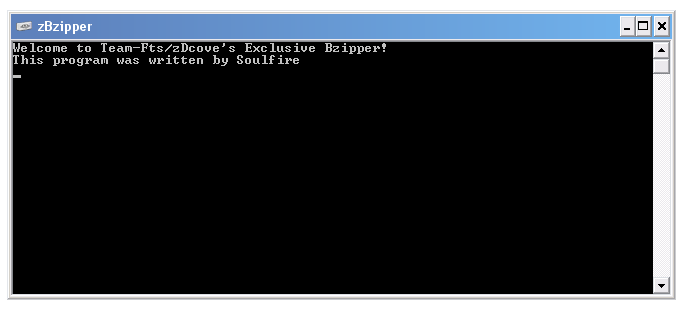 When completed the Command Prompt should look like this:\
Press any key and the program should close.
---
Step 2 Uploading Your Files For this tutorial I will use My Website's server. First, using your FTP client login to your webserver: Now Create a folder inside your webserver either in public_html or in www. Name it as you desire, i will call mine Surfrpg, as the maps are for my rpg server. It should look like this:
\ Now Inside the folder you just created, create a second folder called Maps - Inside this folder is where your compressed maps shall go.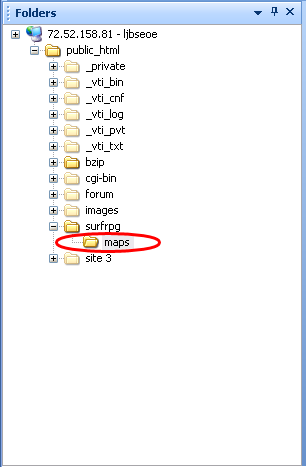 ---
Step 3 Transfering Your Files If You now go back to you Bzip Folder where you placed your maps: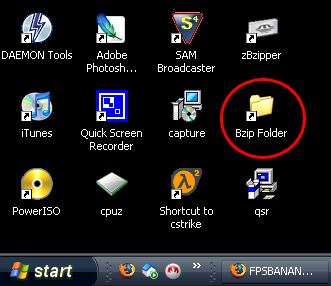 Inside should be new zipped files, for me their icons look like WinRar Achives, DO NOT BE FOOLED They really are .bz2 files. Here's what your Bzip Folder Should Look like now:
Now, select all of the Zipped Files, and then drag them into your Maps folder on your webserver, via your ftp program. NOTE: Make sure you do not get any of the original map files because that will defeat the object of this tutorial.
---
Final Step
Now, if you go into your server.cfg file (found on your game server) put these command lines in: sv_downloadurl "http://~YOUR WEBSITE HERE~/~NAME OF FOLDER CONTAINING THE MAPS~" net_maxfilesize 60 For example my maps folder is designated in surfrpg so i would put: sv_downloadurl "http://www.kmzclan.co.uk/surfrpg" Remember To do / and then the name of your folder. Once completed save you server.cfg and place in back in your game server. Congratulations - Your Done To test that it works simply go to your map folder: C:/program files/steam/steamapps/~username~/cstrike/maps Take out any map file Change Your Map on Your Server to the one corresponding to the map you've taken out. Then Watch Your Downloads at Super Speed. Notes: If You cannot locate your Bzip folder On Your Desktop, Check Your Primary Drive and You should find it there called Bzip. Kat.Fish's Free Server Hosting Will Not Show a Public_Html or WWW Folder because your already inside it.\ Thank You To....: Kat.Fish For Free Hosting SoulFire For The zBzipper Program FPSBanana For Hosting This Tutorial