Making Glares: 3 Ways!
Description: In this tutorial, you will learn how to make 3 types of glares for avatar,signatures,forum sigs(sometimes), or whatever! Glares are the little white layer you see on most avatars and sigs that make the avatar/sig a 3D-ish look.
Results
Square Glare
Oval Glare
Gradient Glare




Glare: Square

Step One:

Ok, first we open an image we want or you have your image ready (your in the process of making your avatar/sig) First thing is to make a new layer. If you don't know how to do that, look at the bottom of your Layers window and look for this button: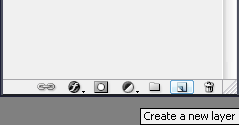 Step Two:

Press "u" or click on the rectangle/circle/oval tool. It looks like this:
Next step is to take the rectangle tool and make a rectangle across your avatar/sig, make sure your new layer is highlighted, and the color is white! Like so:
Just make the rectangle about half of the signature. (or image) Next, you should have something that looks like this!
Step Three

Ok, so we got our white layer, now only one more thing to do, click on the layer we have our white box in and look at the top right hand corner of the layers window. Do you see Opacity?. Here's a picture.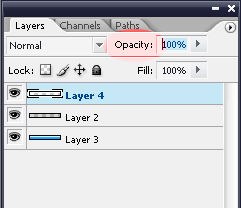 Now click on the 100%, and type in 25%. Now if you look at your sig/image you can see there's a little glare.
Alright, that's it for the square glare! My final result:
---
Glare: Oval
The oval glare is what most people on fpsb use on avatar and sigs.

Step One:

First, open your image. Second, make a new layer, just like in making the square glare.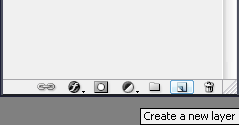 Step Two:

Next, click the "u" button again, or the rectangle/circle/oval tool. It looks like so: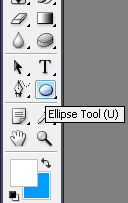 Now were doing almost the same way as the square glare, but there's a different trick for the oval. Try click and hold down your mouse to make an oval through your image like this: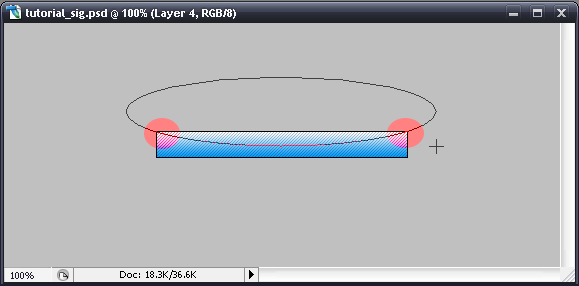 To make it completely straight on both sides, look at the red circle I added to the image, when you pull the oval to the other side make sure when the left side is hitting the corner (like in the screenshot) and make sure the other side is hitting it as well. If there both hitting like in the image, you got your self a perfect oval shape.

Step Three

Now you should have something like this.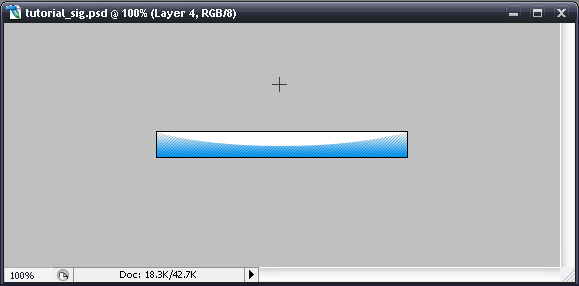 Next, it's the easier part of all, just look for the Opacity again, and make it 25%, it should be 100% when you first see it. Then your done! Here's my end result!
---
Gradient Glare

The last one, which is the most complicated. Don't worry it's not that hard, it's just not easy like the other ones.

Step One:

First open your image. Next, make a new layer, like any other step.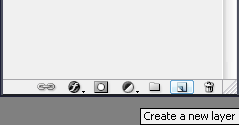 Next, get out your rectangle/circle/oval tool again or press "u." Get out the rectangle one. Should look like this:
Step Two:

Ok, now, make a square like we did in the first part. Make a square half of the image, like so: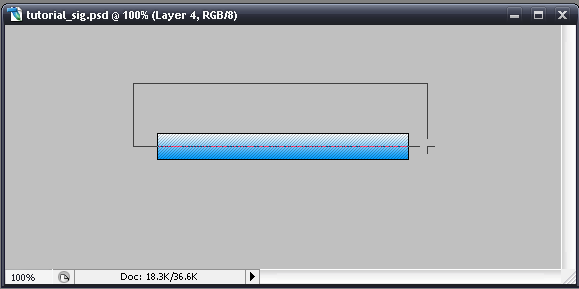 Next, is what we do for the gradient part. Make another new layer. Make sure the new layer is highlighted and hold ctrl and click on the layer below (which is the square layer we just made) So something like this: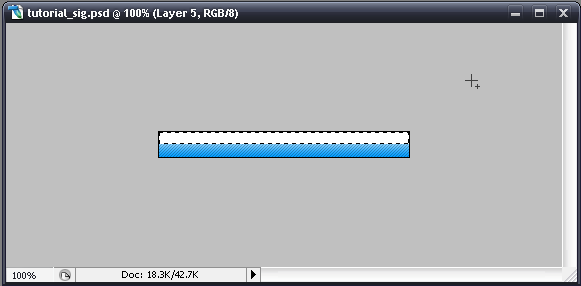 Now, on the layer with the white rectangle, we can make the opacity 0% for now. We don't need that layer no more. So now you have this: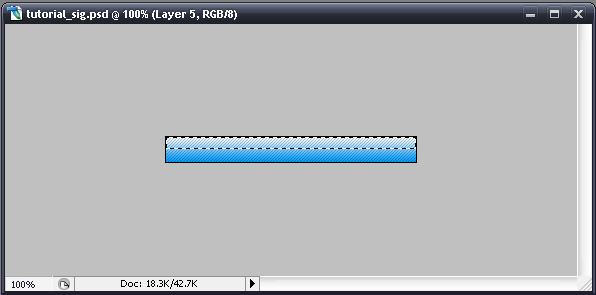 Step Three

Now we make your gradient glare! Grab your gradient tool (G)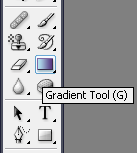 If it's the paint bucket, then right click on it and select the gradient tool. Now see at the top, do you see your two colors? Click that.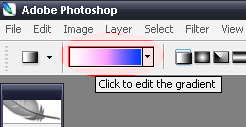 Then a box comes up. Click the box beside the first one.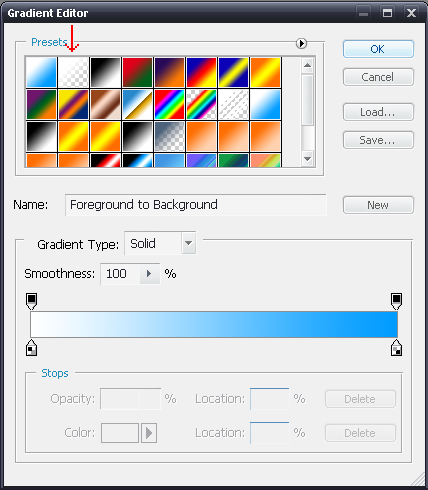 Now from the middle of the image (or right on the middle highlighted line) click and drag you mouse up, about till you hit the top of your image. There's a little trick to make your gradient straight up, hold shift while your bringing it up.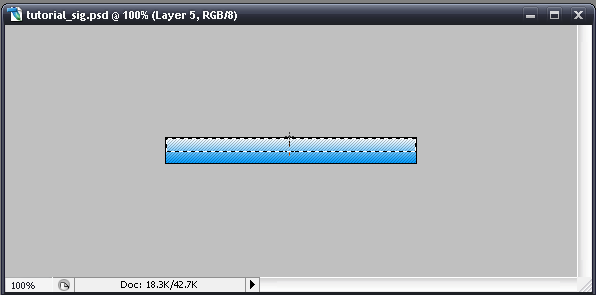 Then it looks like this.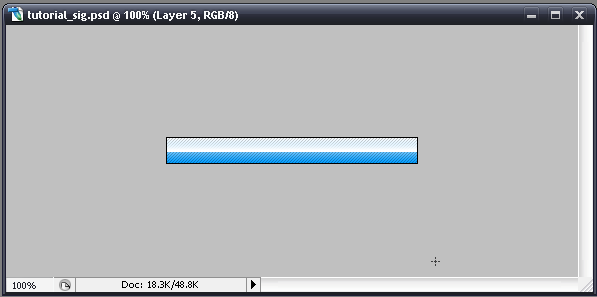 Now, just go to the opcity again and set it to 25%, and your done. My end result:

Well that's it. They all may look alike, but that's only because I used a white background. Using black is best.

Anyway, thankz for reading!