Do you want to customise non-character sprites but don't want to use rawdata? Well, this tutorial is for you! This isn't a very good explanation, but renderhooks are a thing that you can use to customise the sprites of most objects in the game. For this example, we'll be using the vertical poles from MHZ and make them look like the poles from HCZ.

First, you'll need to set up your sprite. Assuming you're using paint.net, you'll need to save your sprite as 32-bit.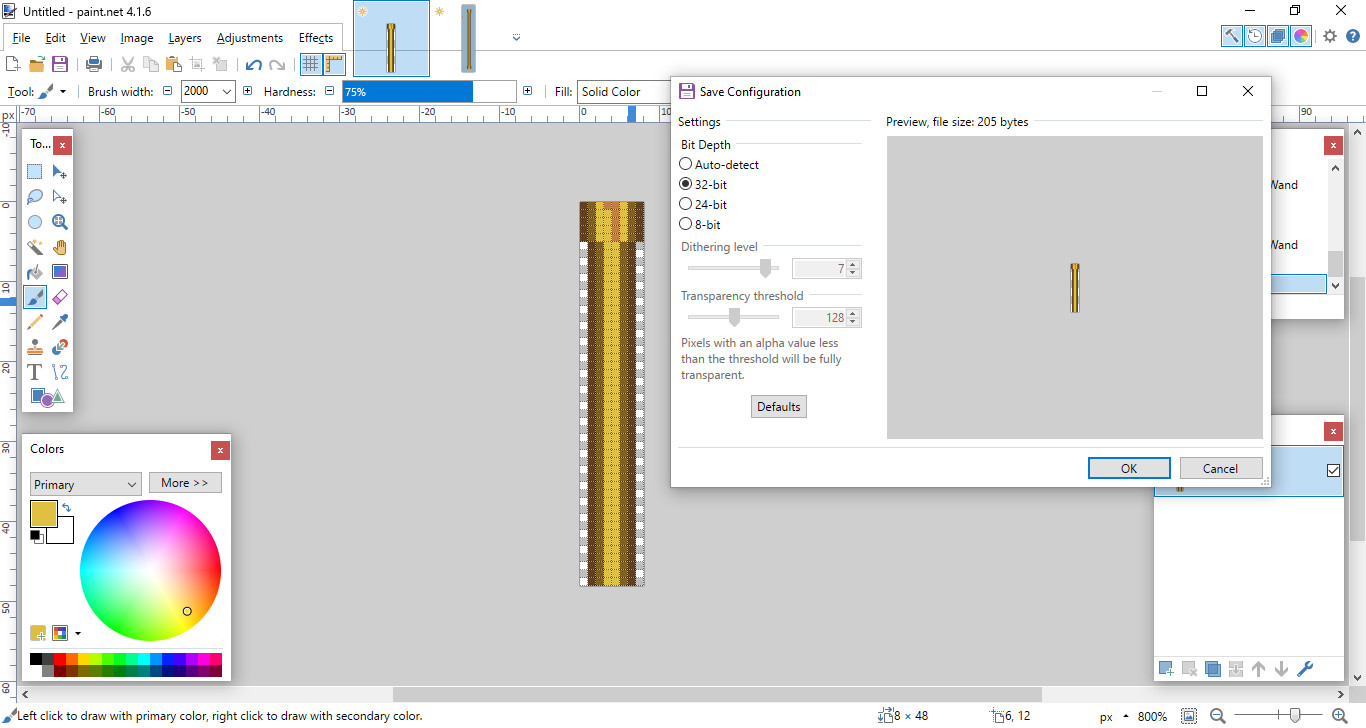 Then, you'll need to set up your .json for it.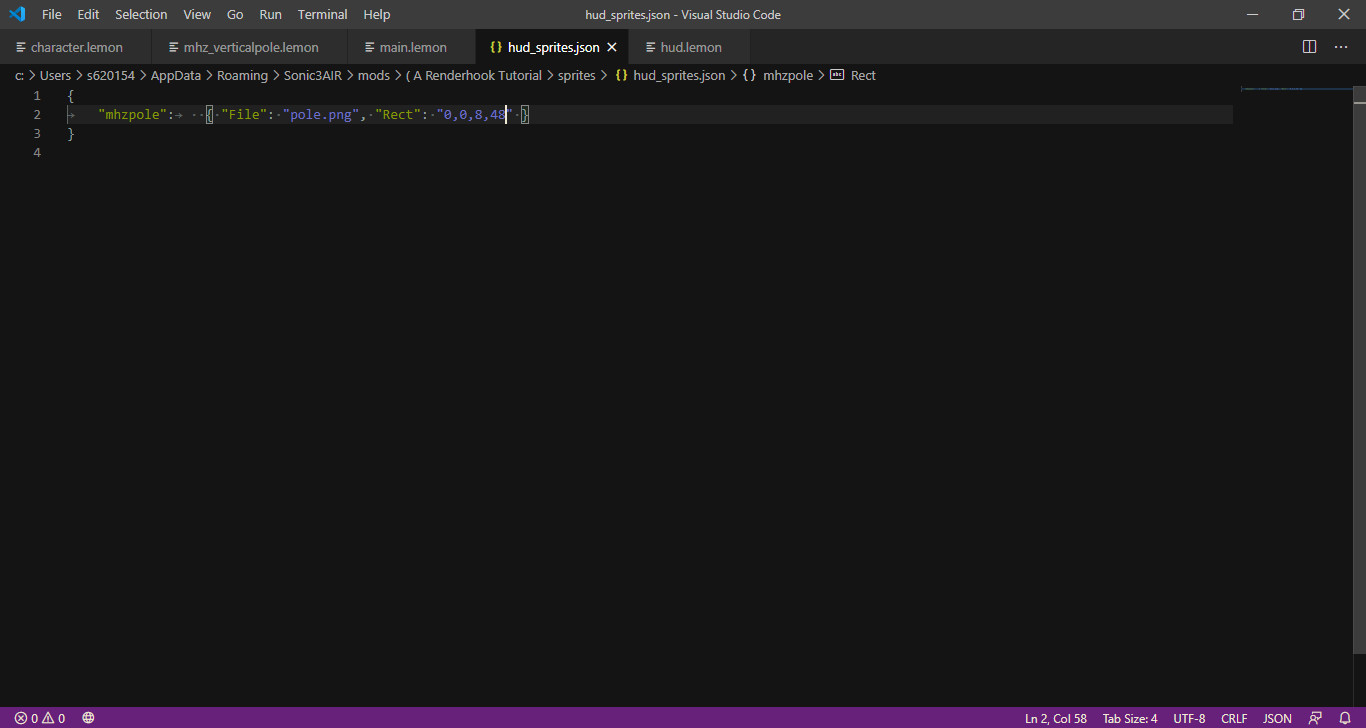 After that, you'll need to find the object's update address.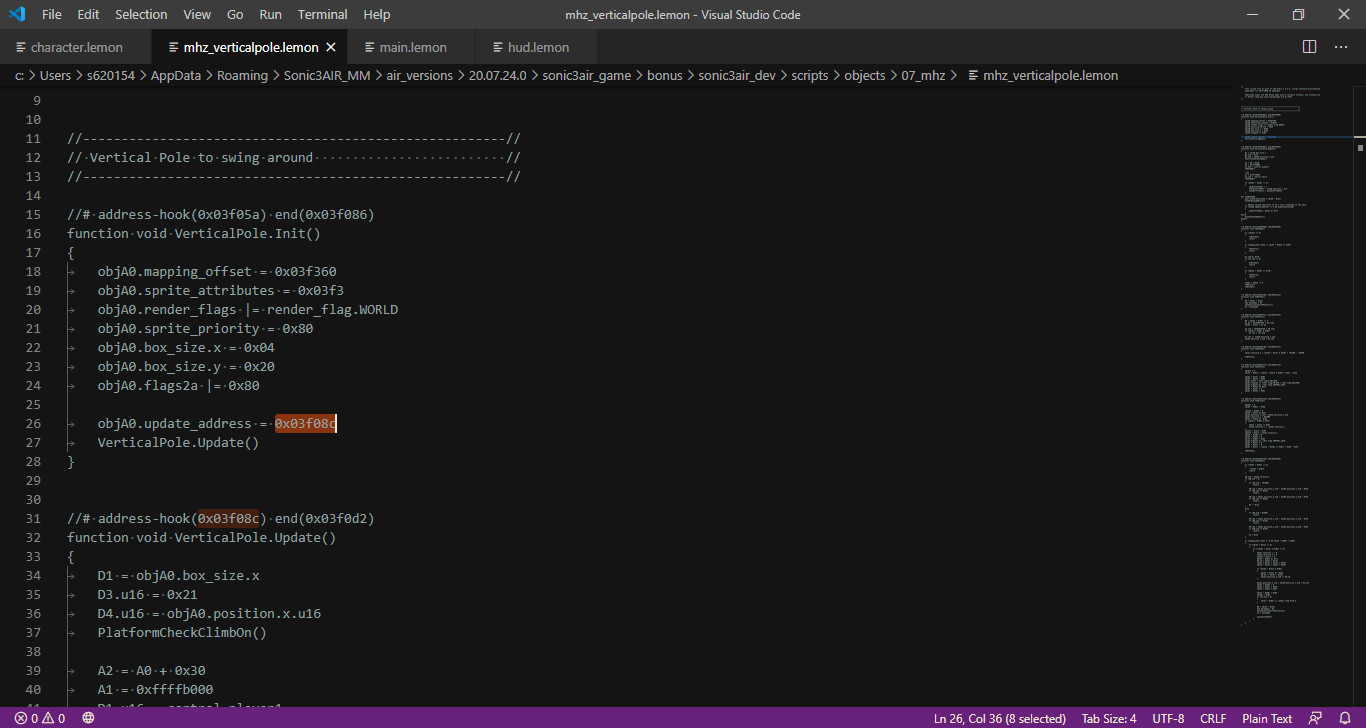 Now you'll need to set up the renderhook code for it



Now it's here, but the sprite seems a bit low...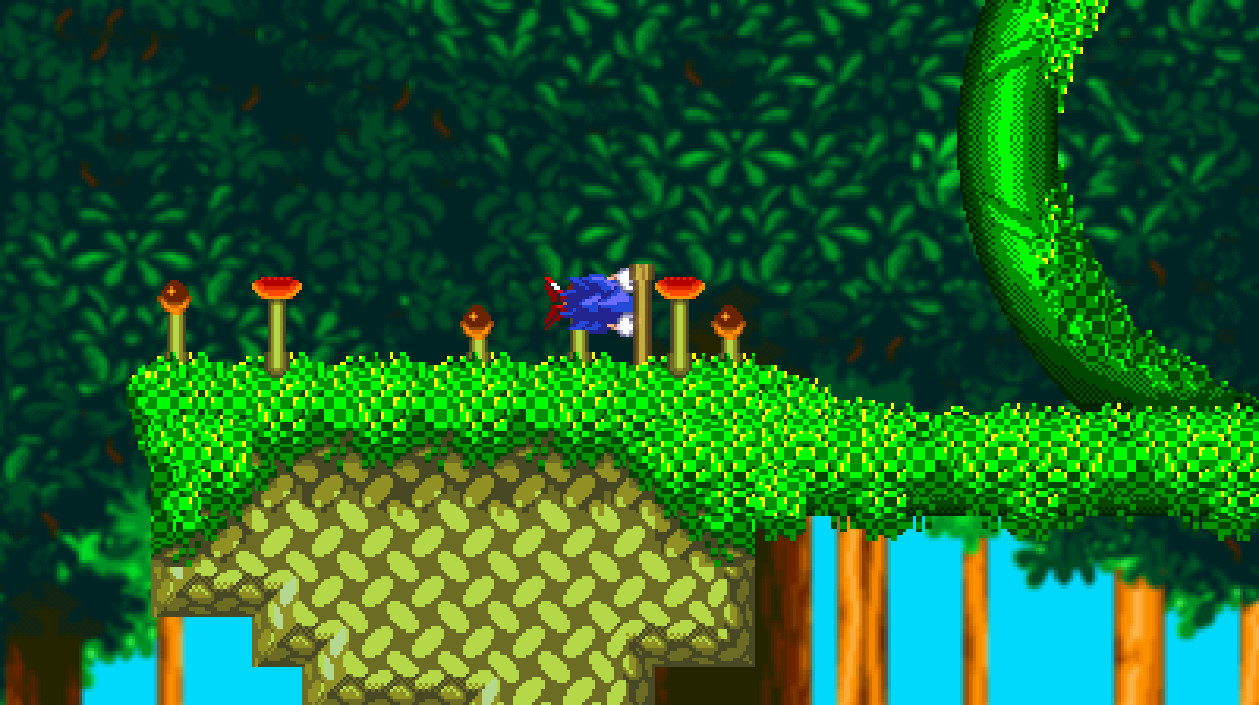 Let's tweak it!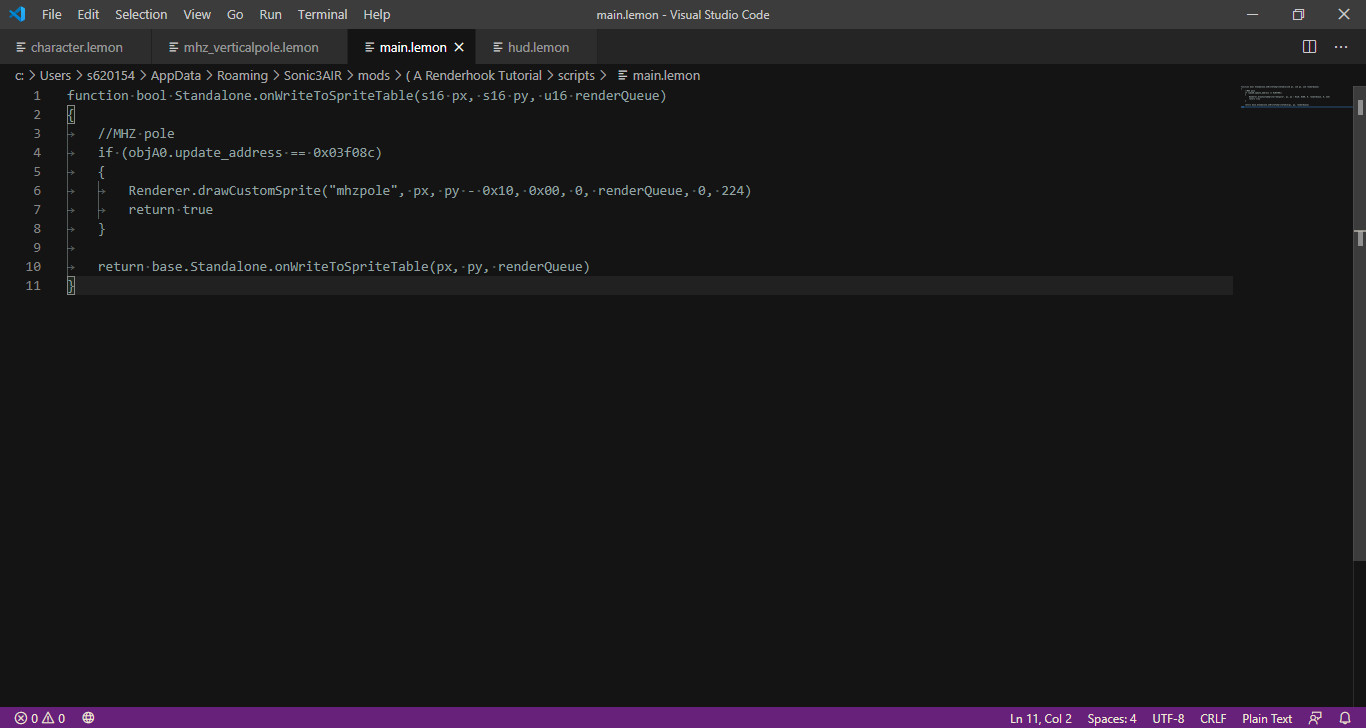 Now that's good enough. However, it seems a bit transparent. Let's fix that! Transparency is the last number, and it goes 0 to 255.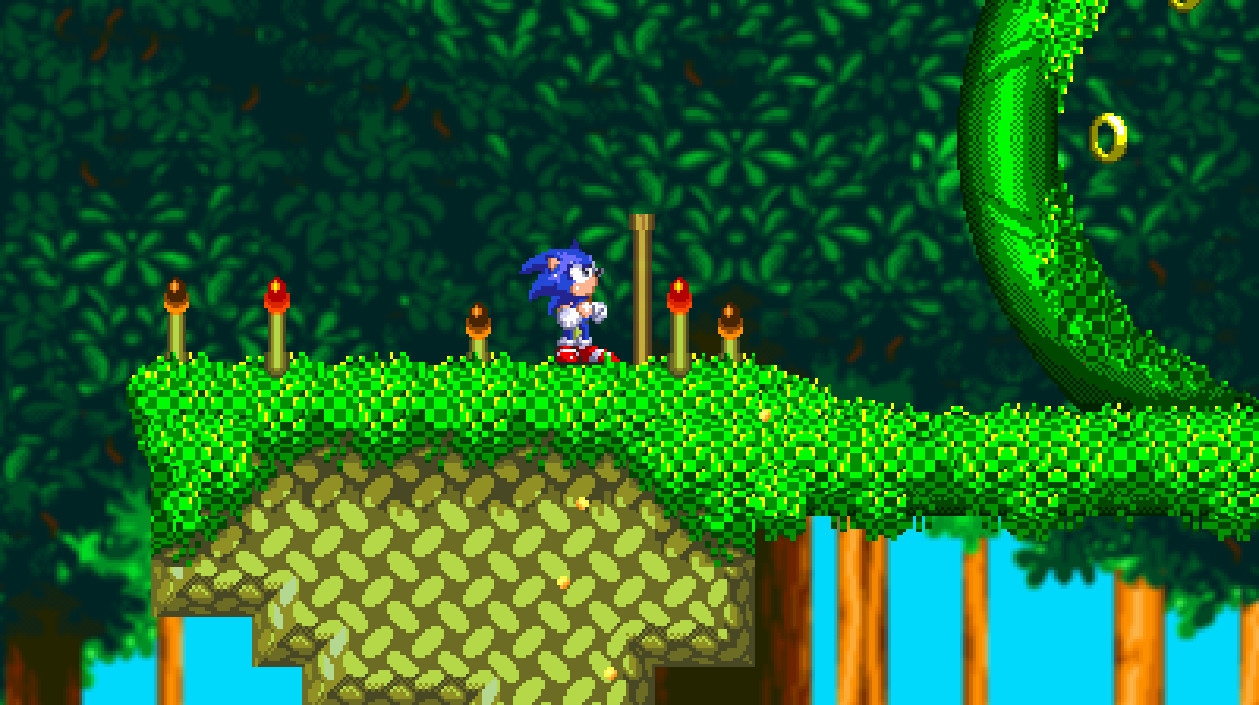 All better now!