So, you've finally got yourself a decent looking skin. It comes with a p_model, a v_model, and a w_model, and also a hud icon, but alas, it's still known by it's old name!

This is when the idea of renaming a weapon kicks in. I asked this question years ago on GB, but somebody told me they're "hardcoded" into the game files. He was right, to some extent, as weapon's stats cannot be changed anyhow, but their names can be. Here is the way you'll be able to change the weapon's name in-game.


So, first of all, we'll need to mess around the game's directory to come across the file that we're looking for. There isn't much difference between the steam and the won directories, other than that the steam'll install the files within it's own directory.

So yeah, the file you need to come across is cstrike_english.txt. Go to your game's directory, then cstrike/resource. There, you'll find it. (note: Different language users might have different files other than the cstrike_english.txt file. I've not confirmed this yet.)

Open the file in notepad.

Now that we have the file in our hands, it's time to make some changes. Now, you'll see a lot of text. Now, let's see. I've an M60E1 skin to replace the M249.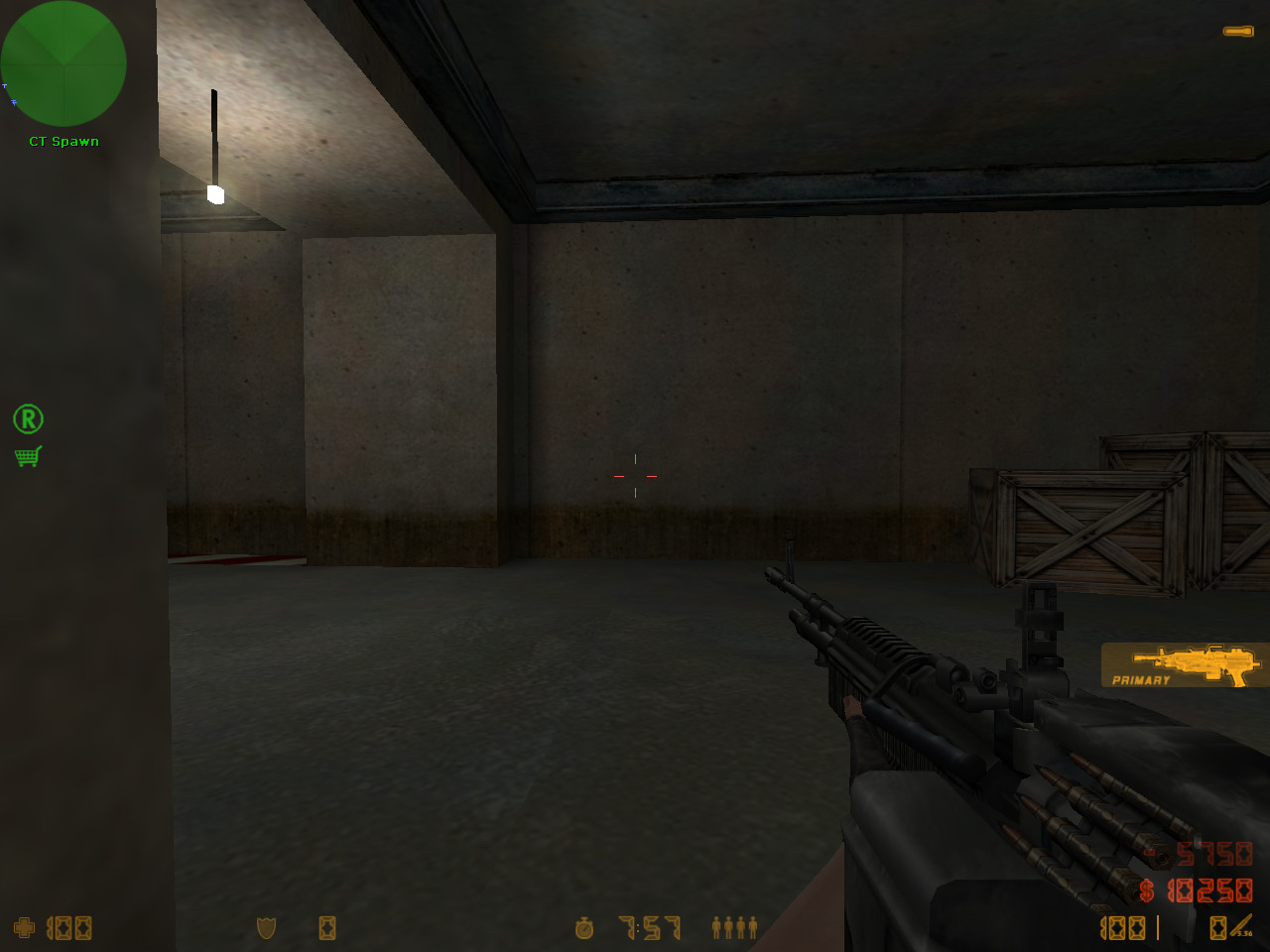 We're going to use it as an example. Press ctrl+f to bring out the search menu and type in 'M249' (without quotes.)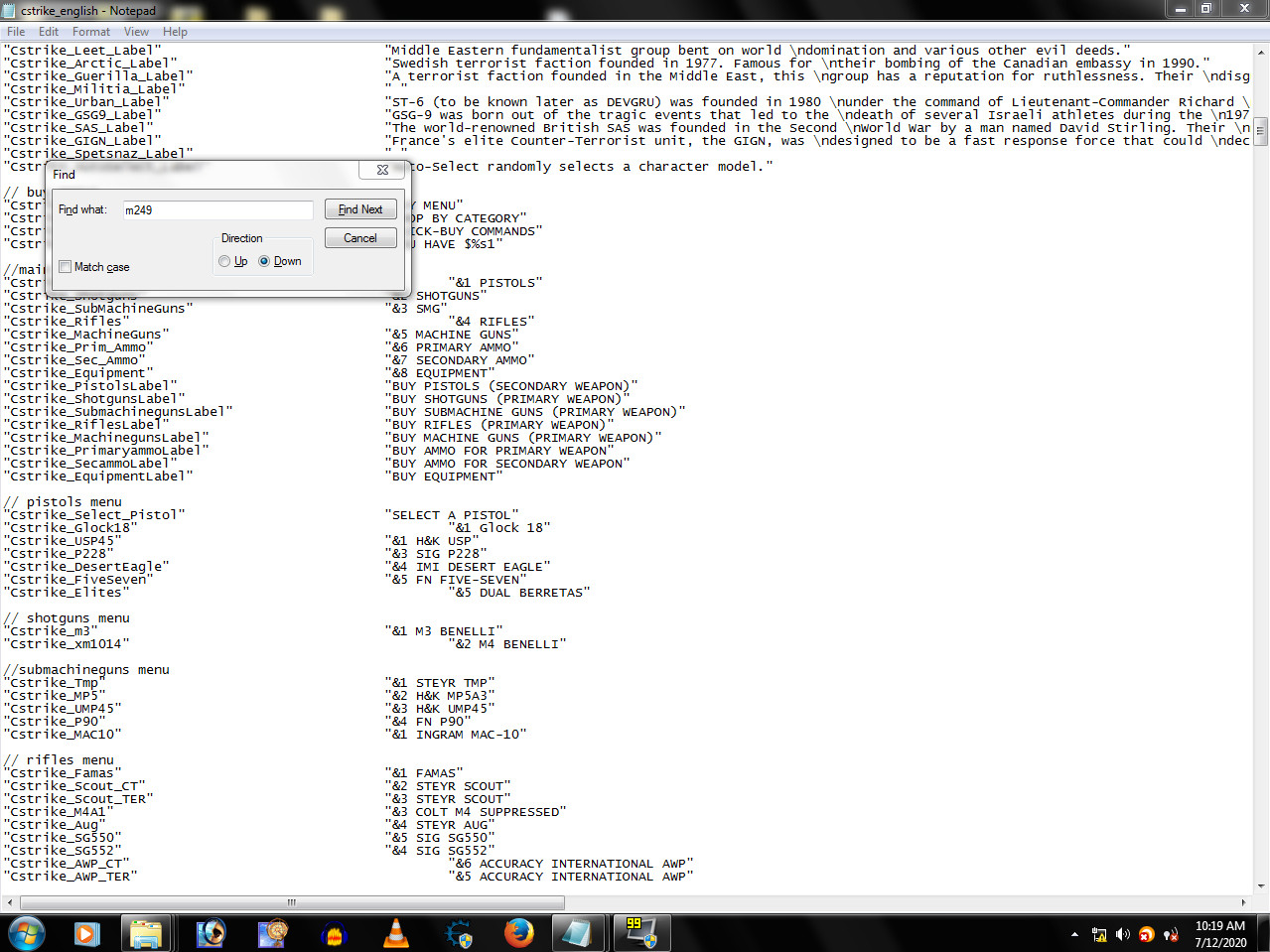 the notepad will take you to a line like this: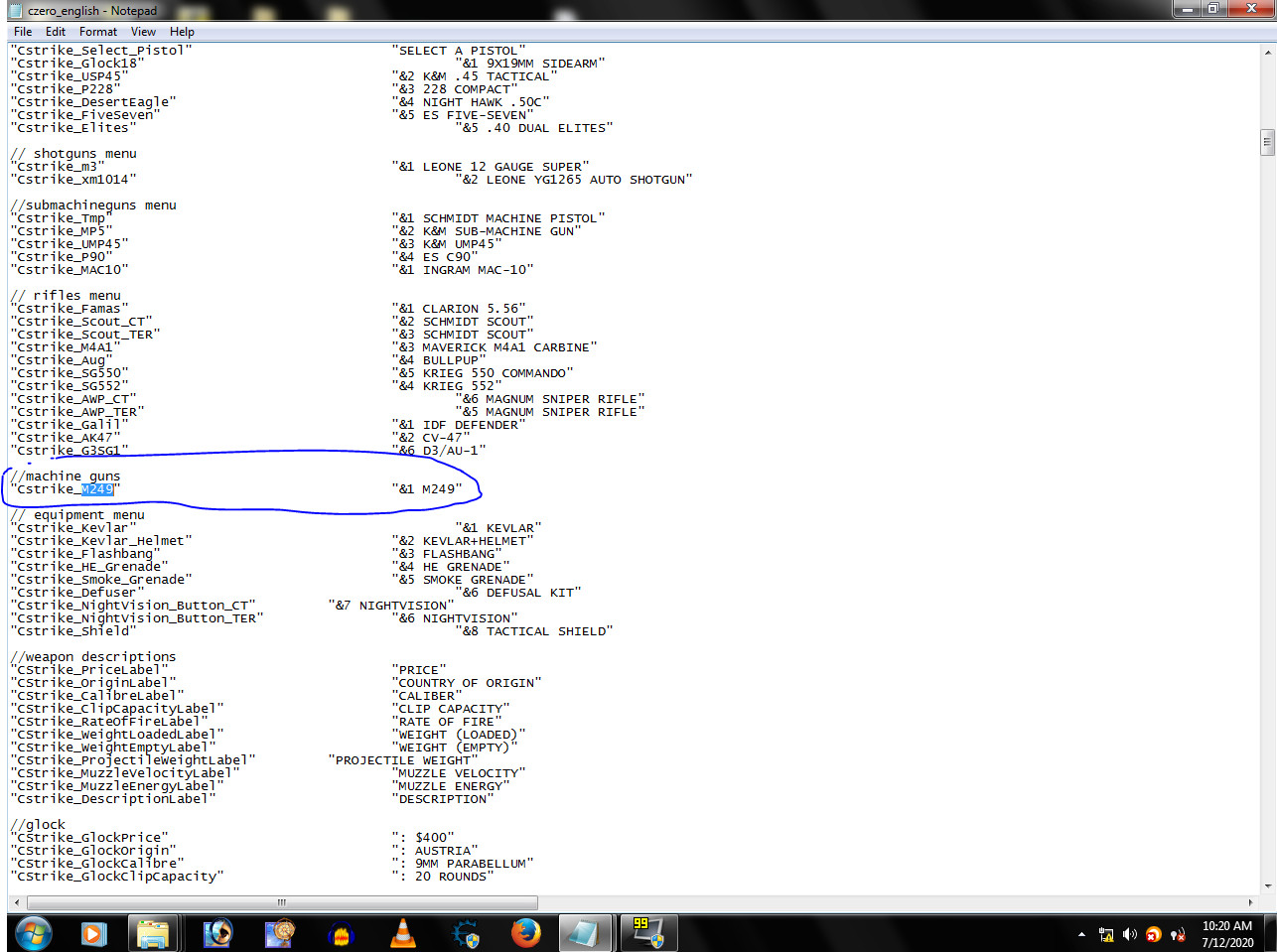 //Machine guns
"Cstrike_M249 "&1 ES M249 Para"

Never change the "Cstrike_M249" line. Leave it alone. What we really need to edit is the ES M249 Para on the right side. We're going to change it to M60E1. Never remove &1 or the quotes. It should be looking like this now;

"Cstrike_M249 "&1 M60E1"

Save the file, and boot up the game. As you can see, the buy menu will now correctly refer it as M60E1.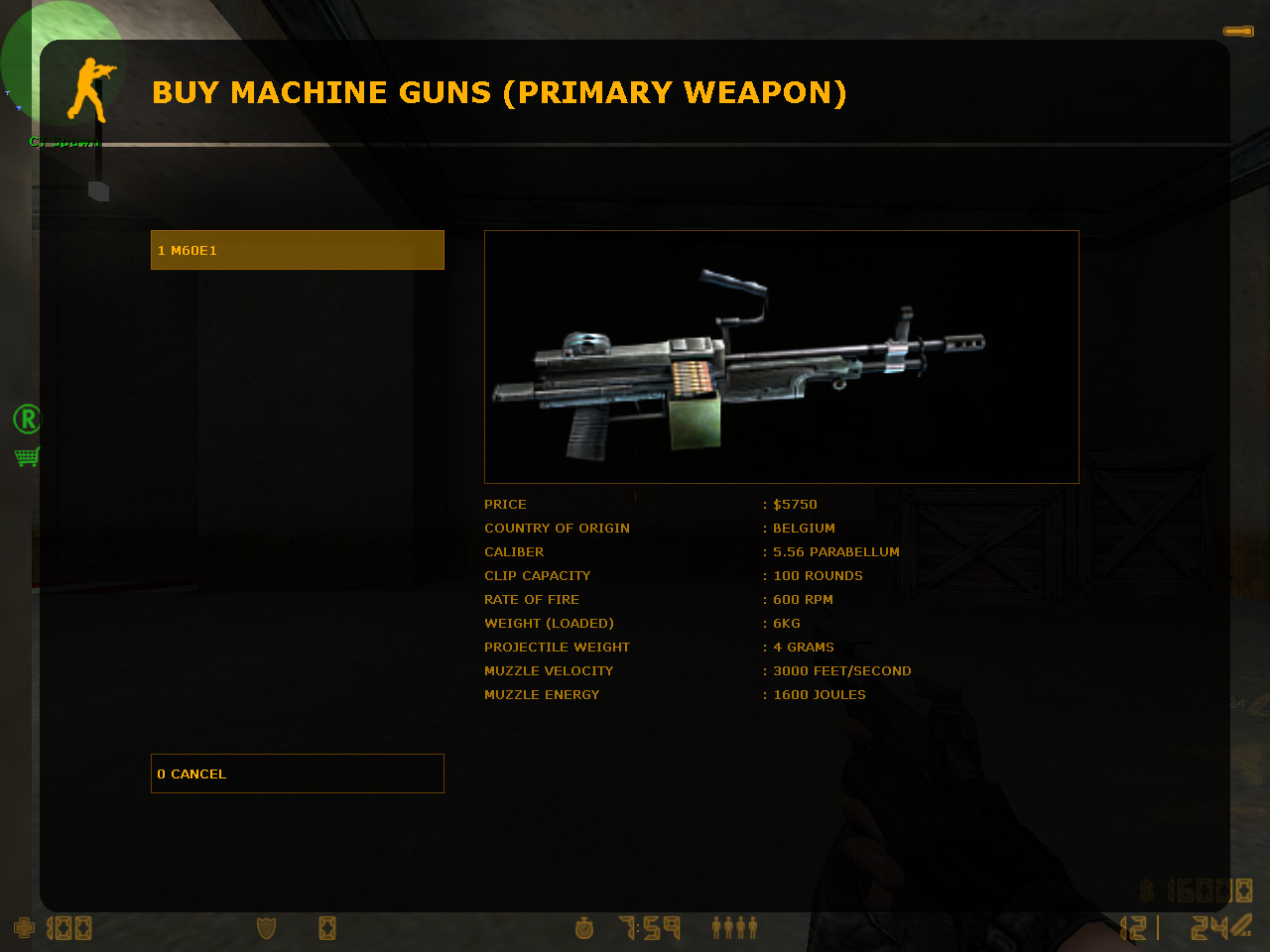 There you go. You've successfully renamed your weapon to what you actually want it to be! You can also rename and change the weapon's stats, however it won't affect anything in game, as it'll be merely cosmetic and as such, only apply to the buy menu and nothing more.

While the tutorial's name implies only changing the name's of the weapons, you can actually rename player class names, item names, etc. This tutorial not only applies to CS 1.6, but will also work on Condition Zero.