WARNING! IF YOU WANT TO COMPLAIN THAT BAYER IS NOT IN YOUR TASTES, KEEP IT TO YOURSELF. AND PLEASE KEEP IN MIND THAT BAYER IS THE DITHERING OF CHOICE FOR ALEX BASICS. THANK YOU!

Step One: Download SIMULATE COLOR DEPTH. This will be our Dithering Engine.
Step Two. Open Paint.Net and The Image You Want to Dither.



Step Three: Go Effects = Photo = Simulate Color Depth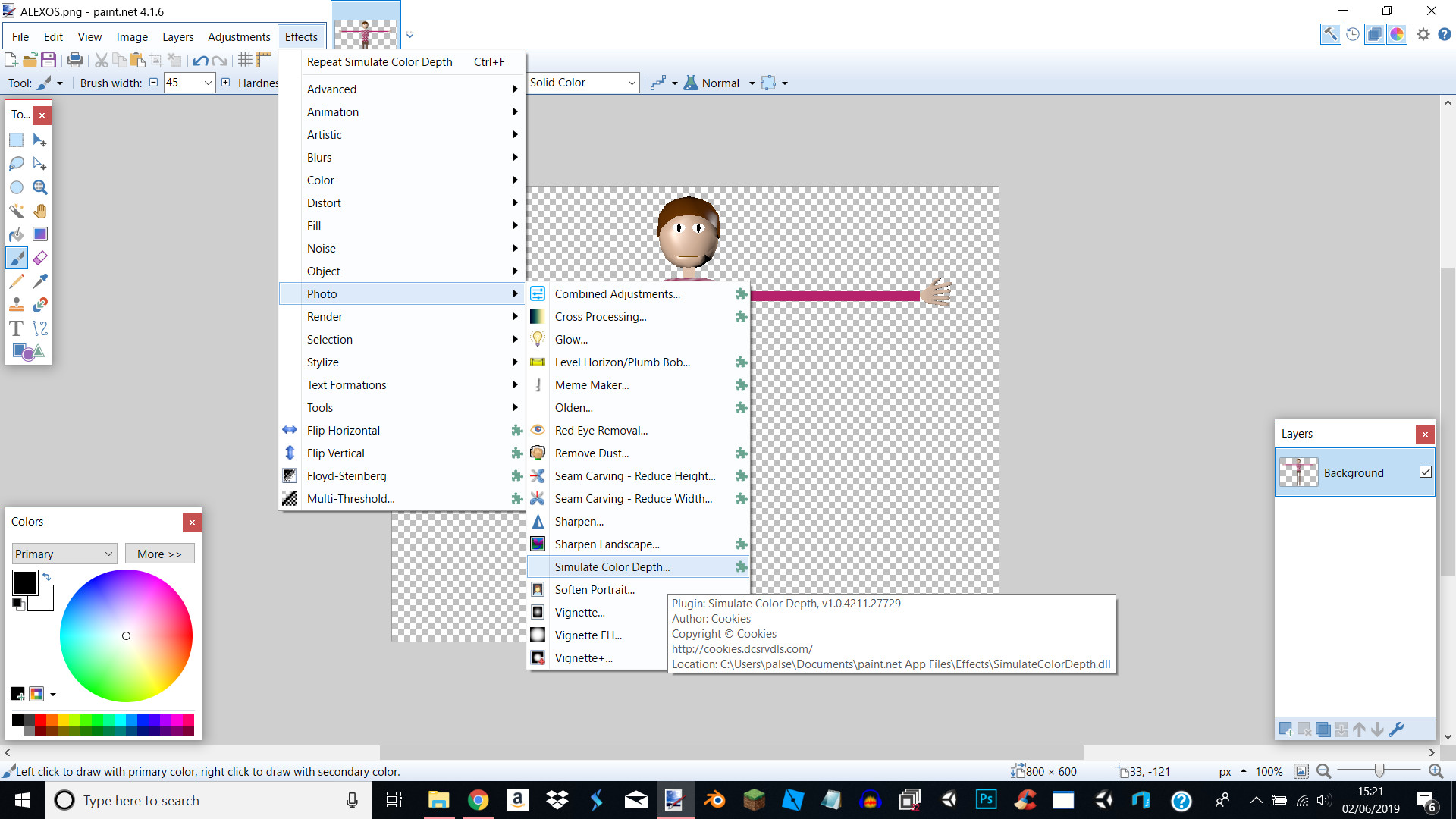 It Now Should Look Something Like This.

ew. so
Step Four: Select dither then Bayer.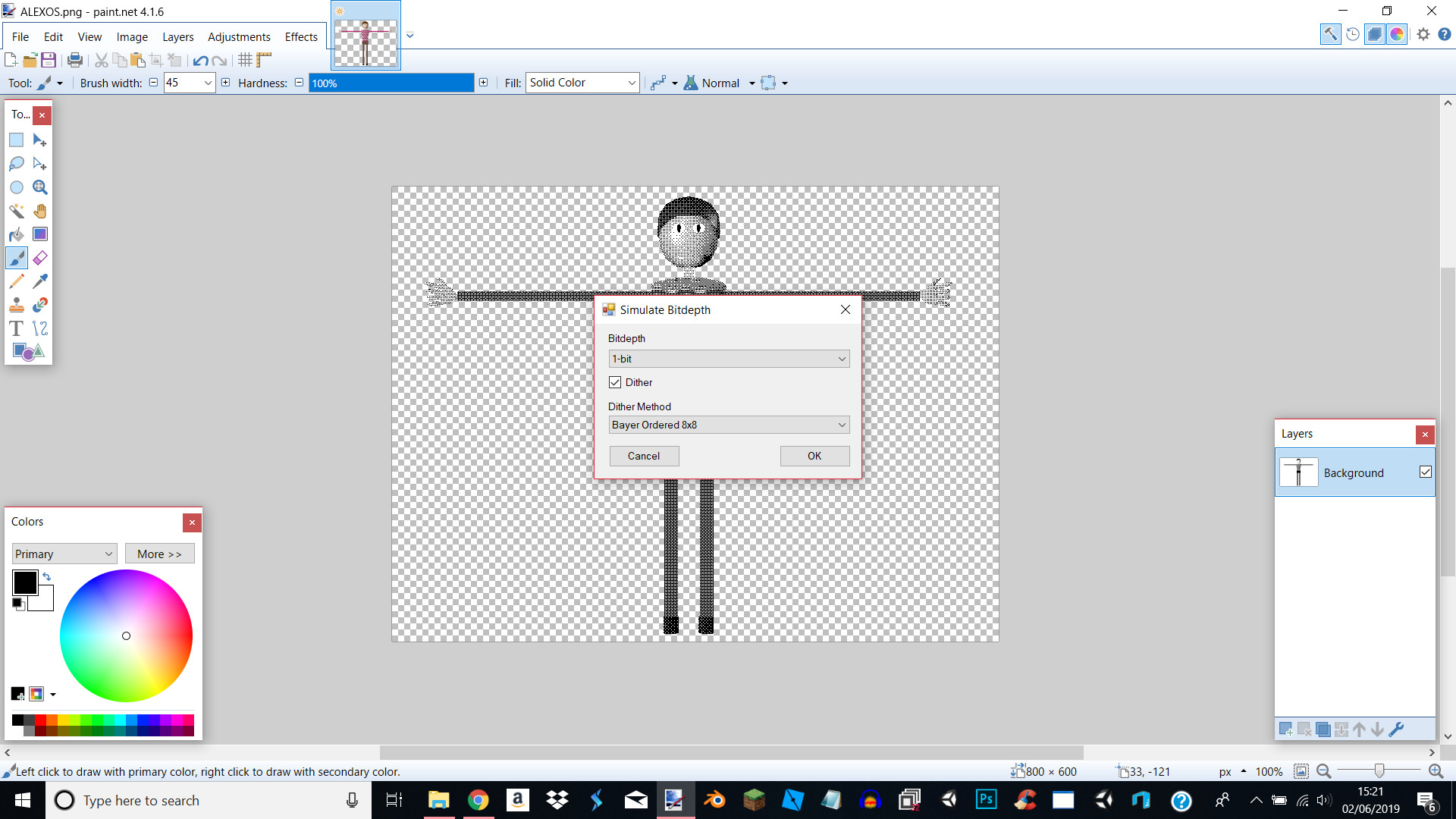 Noice. But He's Still Black and White! That Brings Us To
Step Five: Go to the Dropdown Menu and Select 9 Bit.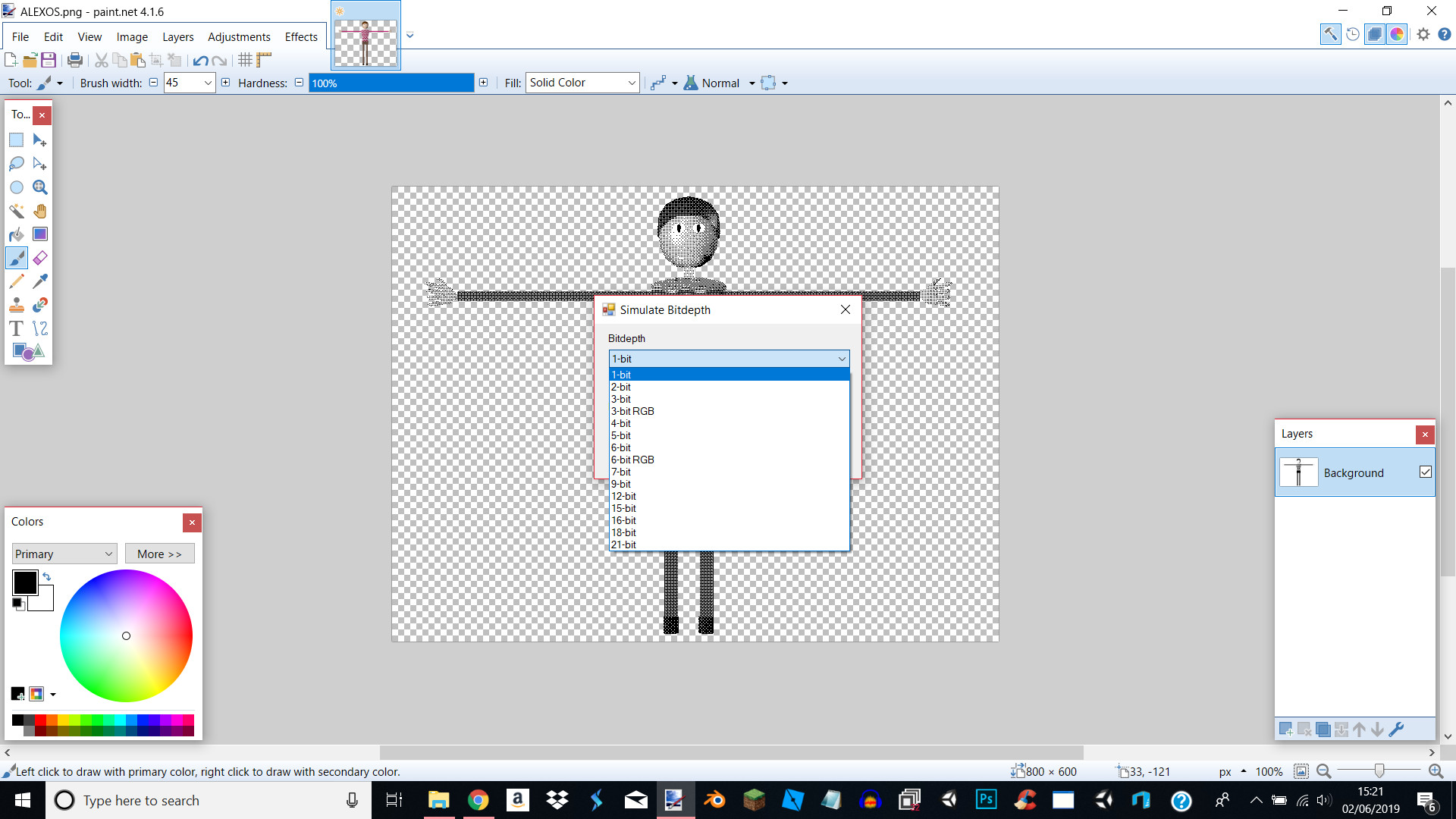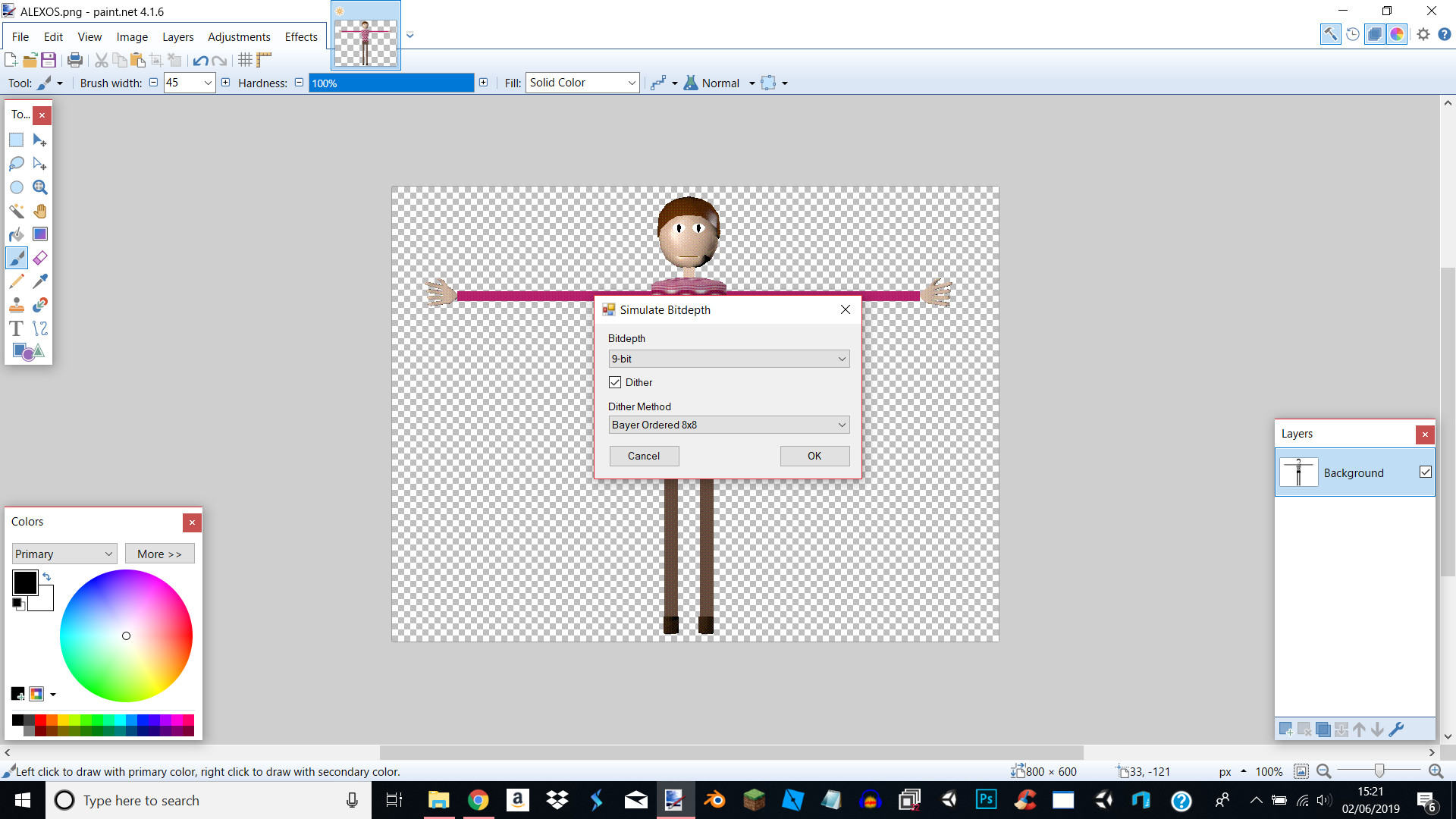 Better. Now Click OK.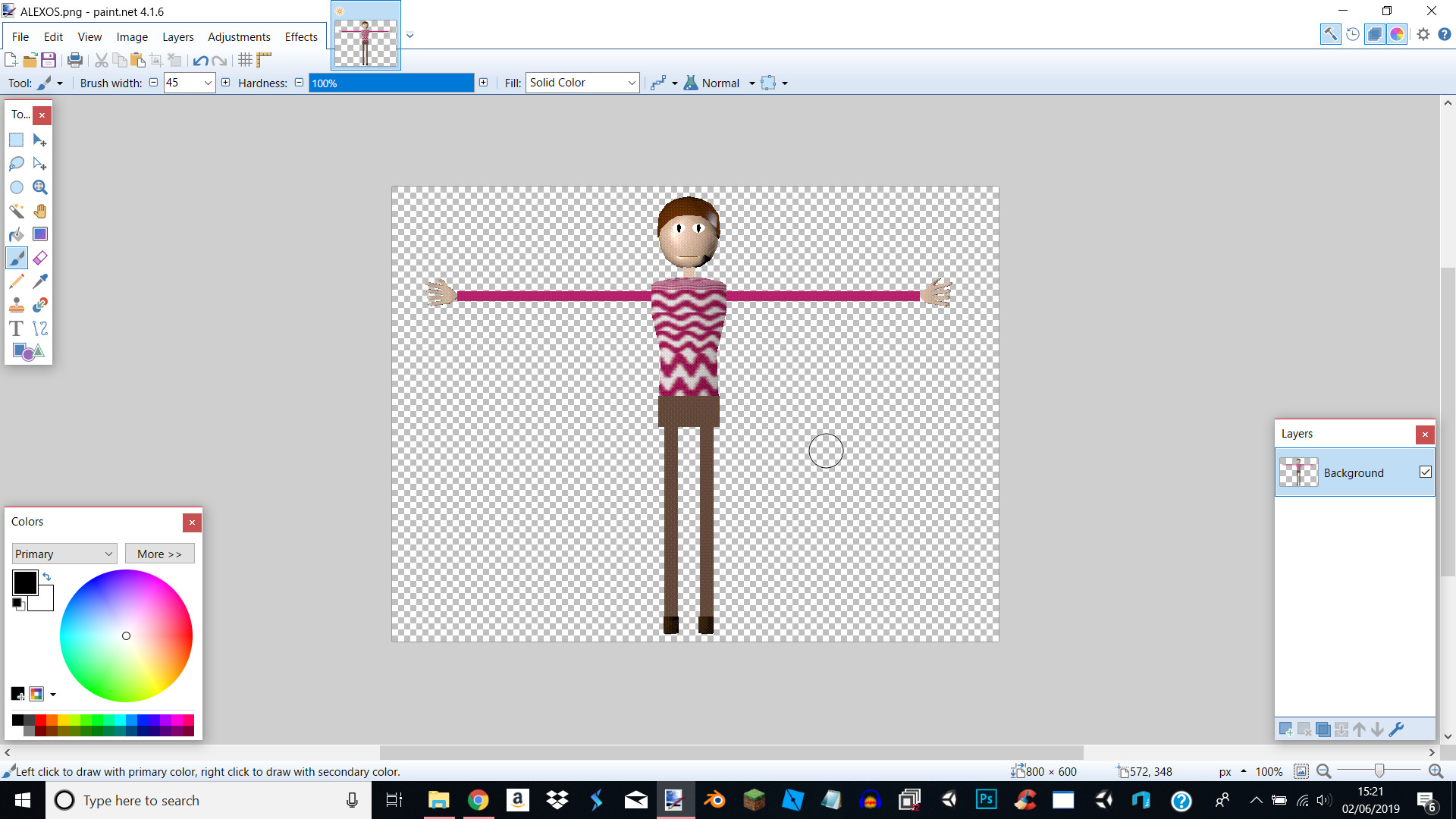 there! Accurate!