Intro:
Hello! I can tell you are here so you can apply dithering to your sprites! Well let me show you how!
In this tutorial we will be using paint.net, if you don't have it, get it here.

Step 1: Getting The Plugins
This is the main part on why this tutorial is intermediate. But anyway, you can get the plugin here.
(Note: Those DLLs also come with a bunch of other plugins too, also you need to import EVERY dll)
Now, extract that zip into C:\Program Files\paint.net\Effects\ It may vary between person to person but that is where my paint.net is located.
Now just restart paint.net. Go to effects and you should see a new color category. If you don't see it, try again. If you do, go onto the next step.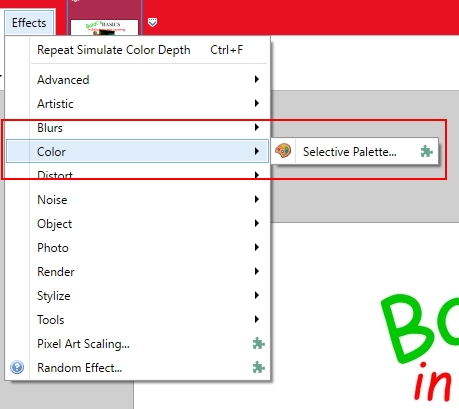 Step 2: Using The Selective Palette Plugin
Click on the effect that is called "Selective Palette", you should now see this:


Set the bits per pixel value to 12, then hit the "Add Colors" button. It should look like this:


If you only see one color, make sure you clicked the "Add Color" button next to the bits per pixel box.
Whatever you do,

do not

hit "OK" yet! Change the dithering method to "Floyd-Steinberg". Then hit ok. for this example, I am using an undithered render of the title screen I found on google.
(Dithering works best for smaller images)
Here is the output: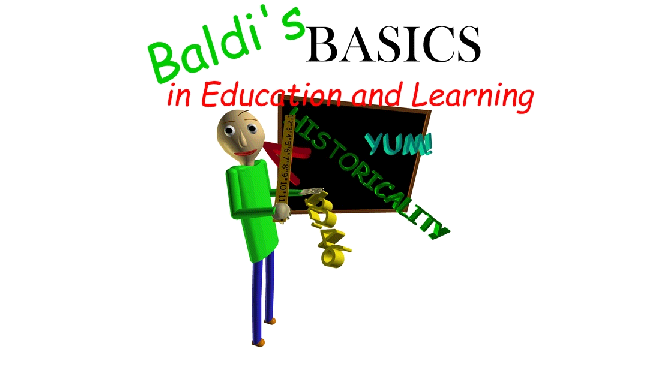 Looks good right?

Also do not use bayer!


If you use bayer, it would look like this: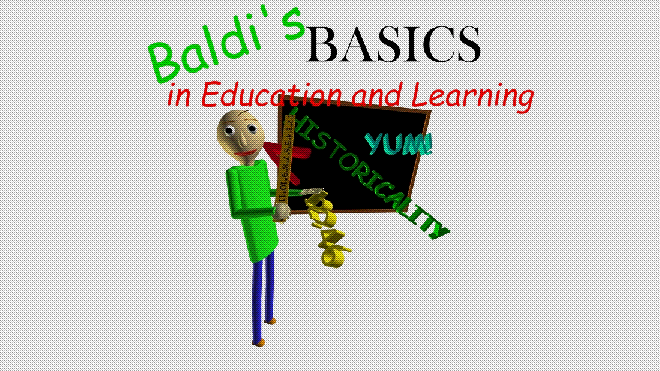 Now that isn't right, is it?
Also here is the original undithered image for comparison: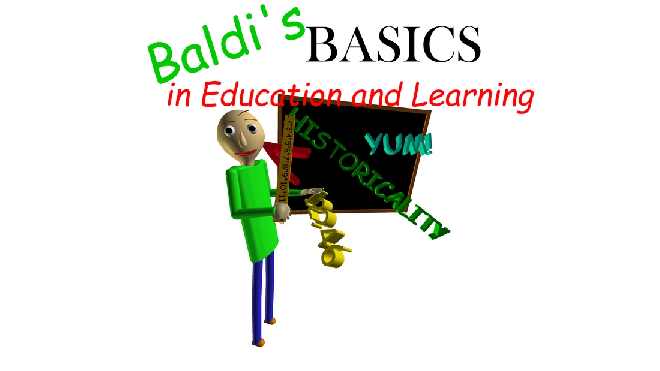 Step 3: Adding Back Transparency
This filter does not support transparency, so I recommend you use the magic wand tool on a transparent pixel, set it to global, and then hit CTRL + C and then after you do the effect, do CRTL + V then press the DELETE key so you don't have any semi-transparent pixels lying about.

Success!
If you did everything right, you should have a dithered Baldi style image!
I hope this tutorial was helpful, and keep on modding!
(If this tutorial doesn't work, PM me so I can help you)