Step by step quick tut for making arches or arched doorways.

"One principal an infinite variety." -

Naitsirk di Fire (Probably not the first)



1. Make a cylinder with 16 corners. Rotate it 90 degrees on the x/y axis (your choice) so you can see it like a circle from the side view. Cut the cylinder in half horizontally, using

Clip Tool

, and delete the lower half. NOTE: If re-scaling or in case of a lot of edges (for making the arch smoother), zoom in, with the grid set to smallest, and correct any edges (their vertices) that are off the grid using

vertex manipulation tool

.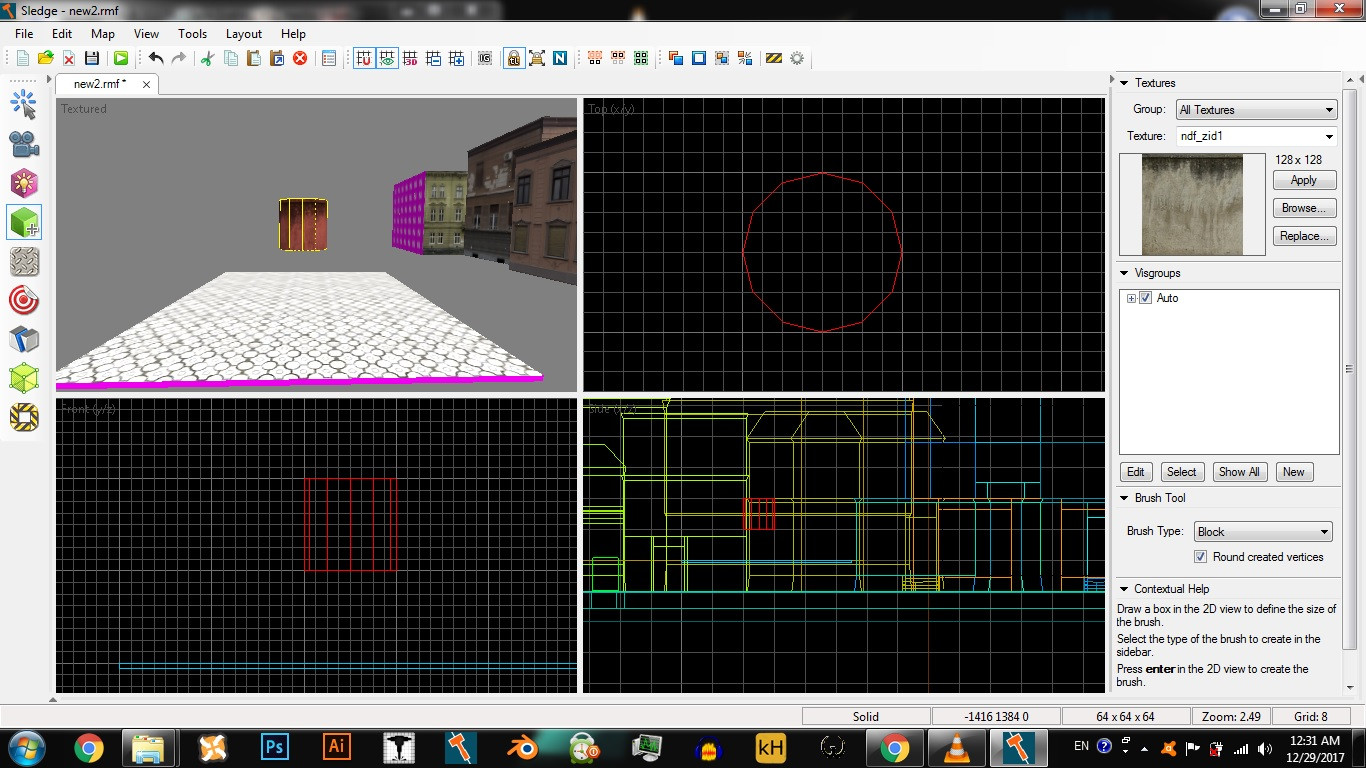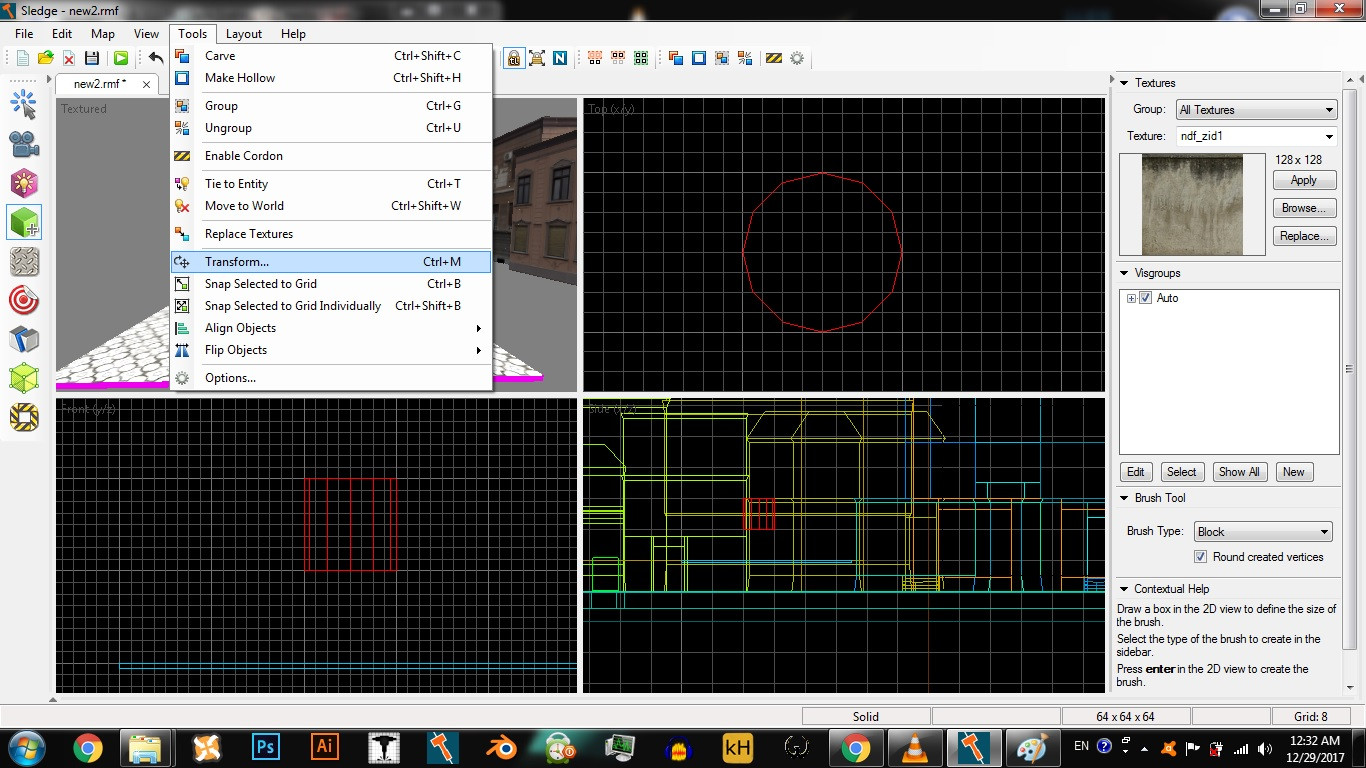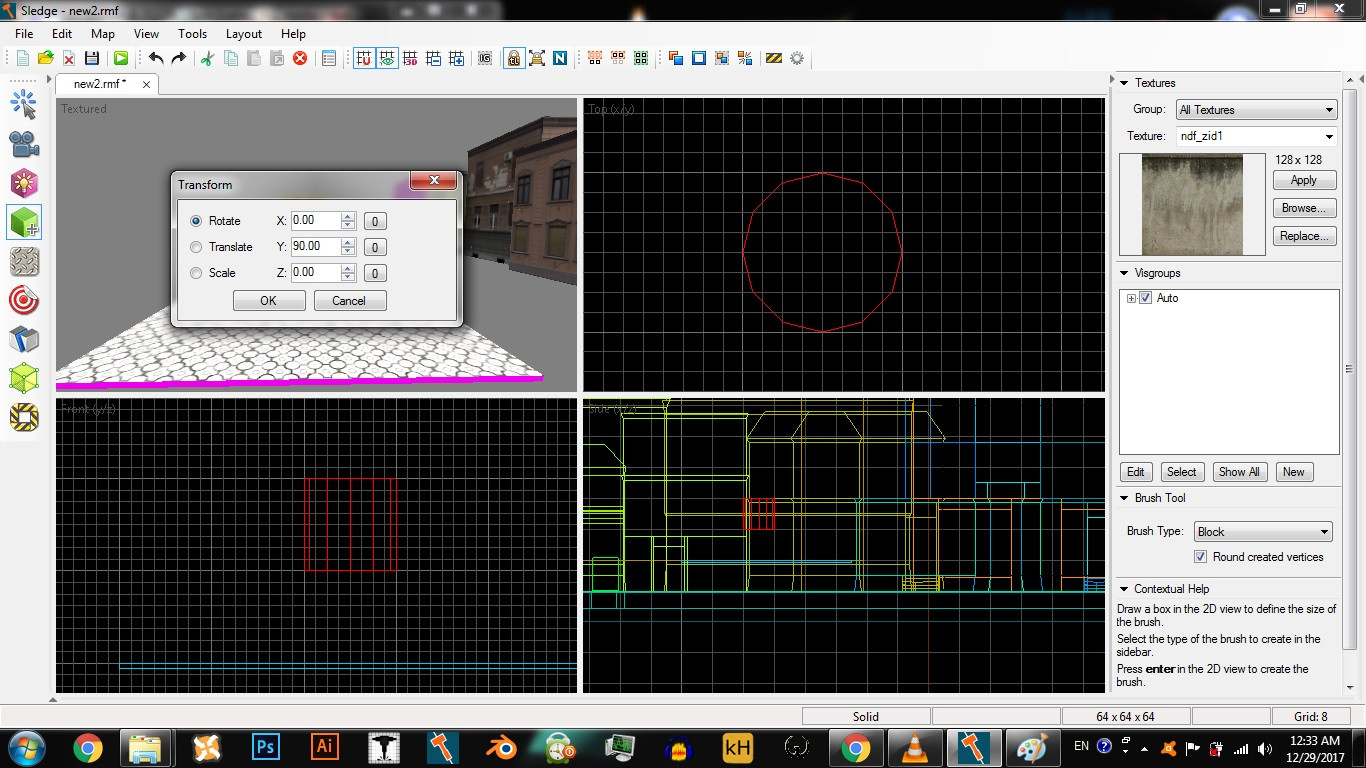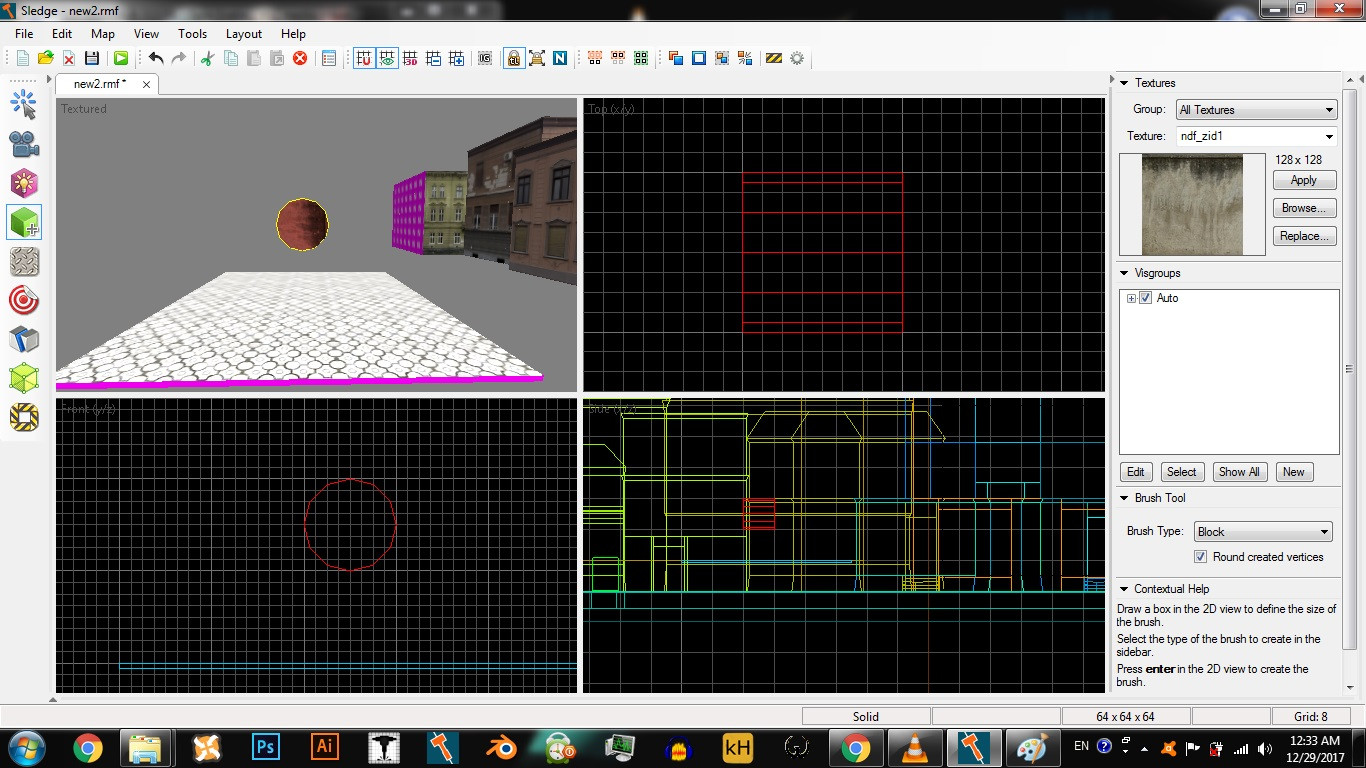 2. Cut a block that is the diameter of the arch you wish to make, or larger (see later why), from top to bottom at the cylinder edges.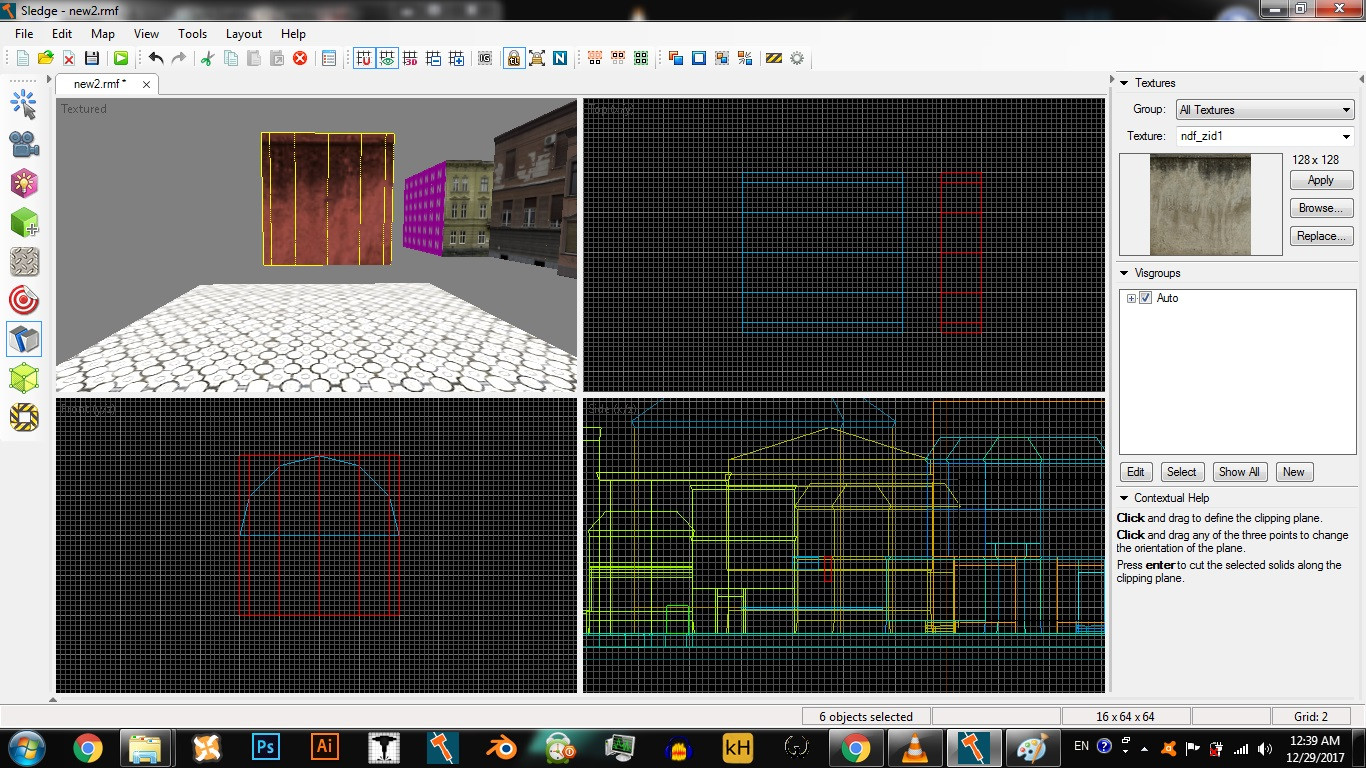 3. After you have made these brushes, use vertex manipulation tool to pull the lower vertices towards the edges of the cylinder above them.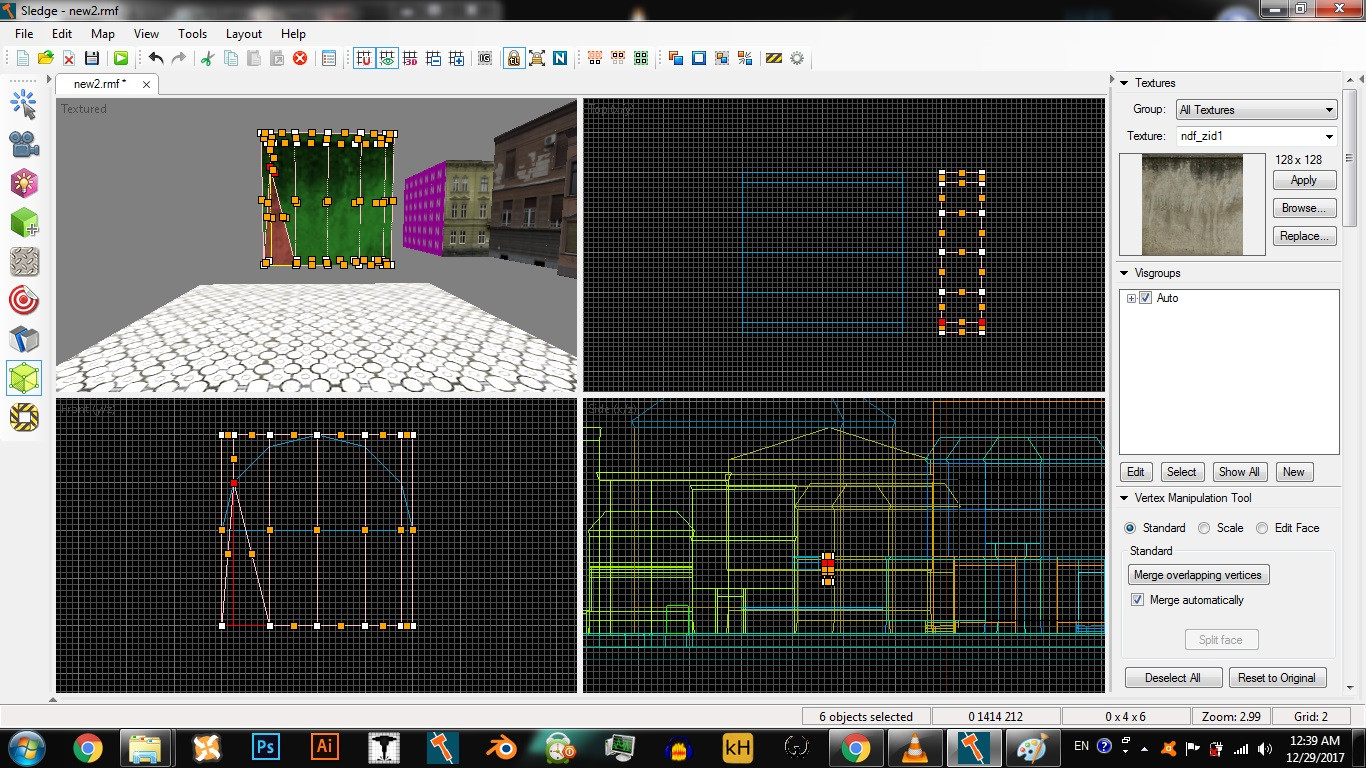 Done.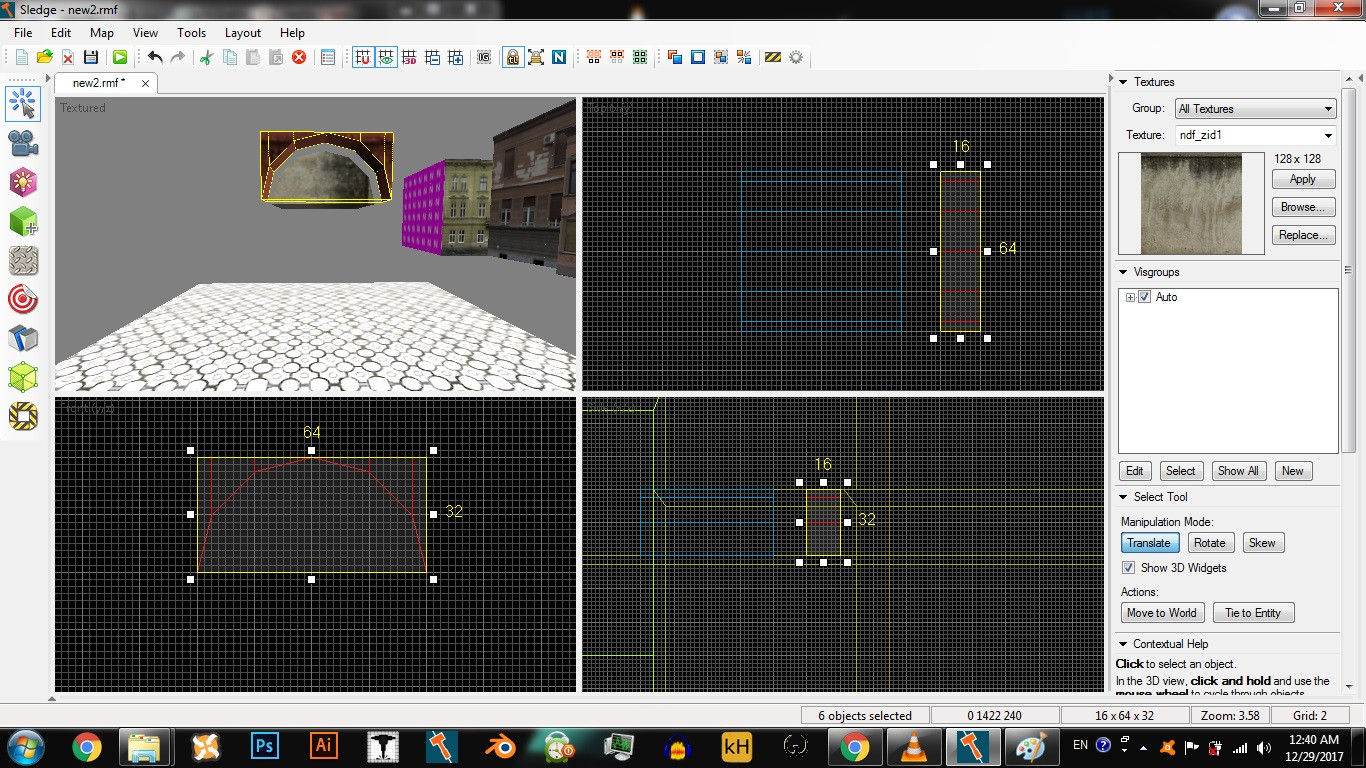 PS: If you want to make an arch that is curvy on the top also, like you'll see in the lower screens, make 2 cylinders where one is smaller than the other, place it inside the larger one and make brushes between their edges. Have fun and experiment!
A few examples (and subtle self promotion) of this in use: