Preparation
Console:
Go to your steam library, right click on Day of Defeat Source and open properties -> "Set launch options".
Type in "
-console
" (without quotes).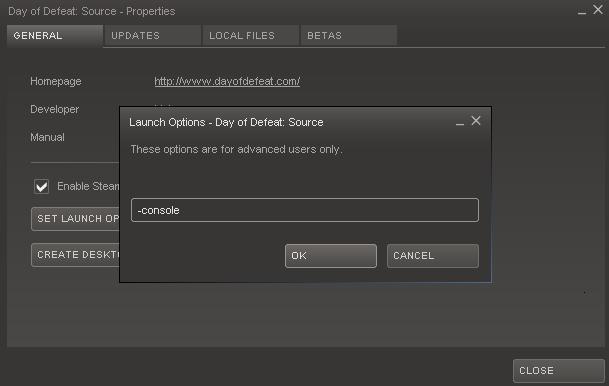 Map:
Download the map
dod_orange_fight_arena
[dods.gamebanana.com]
from gamebanana.
After you have downloaded the map, extract it to Steam\SteamApps\common\Day of Defeat Source\dod\maps
Open the game
In the main menu you should now see the console. Type in the console "
bind F11 toggleconsole
" (without quotes) to be able to open it ingame.
Now create a server and choose the map dod_orange_fight_arena.
Open the console by pressing F11 and enter the following commands.
Commands:
"sv_cheats 1" (disables achievements)

"mp_limitteams 20"

"mp_teams_unbalance_limit 30"

"bot_zombie 1"

"bot -team ger" (repeat the command until the server is full)

"sv_cheats 0"

"retry" (achievements will work now)
Happy achievement hunting :)