So, after a few updates on Garry's Mod, and somehow this screen pops up along with the updated version of Garry's mod?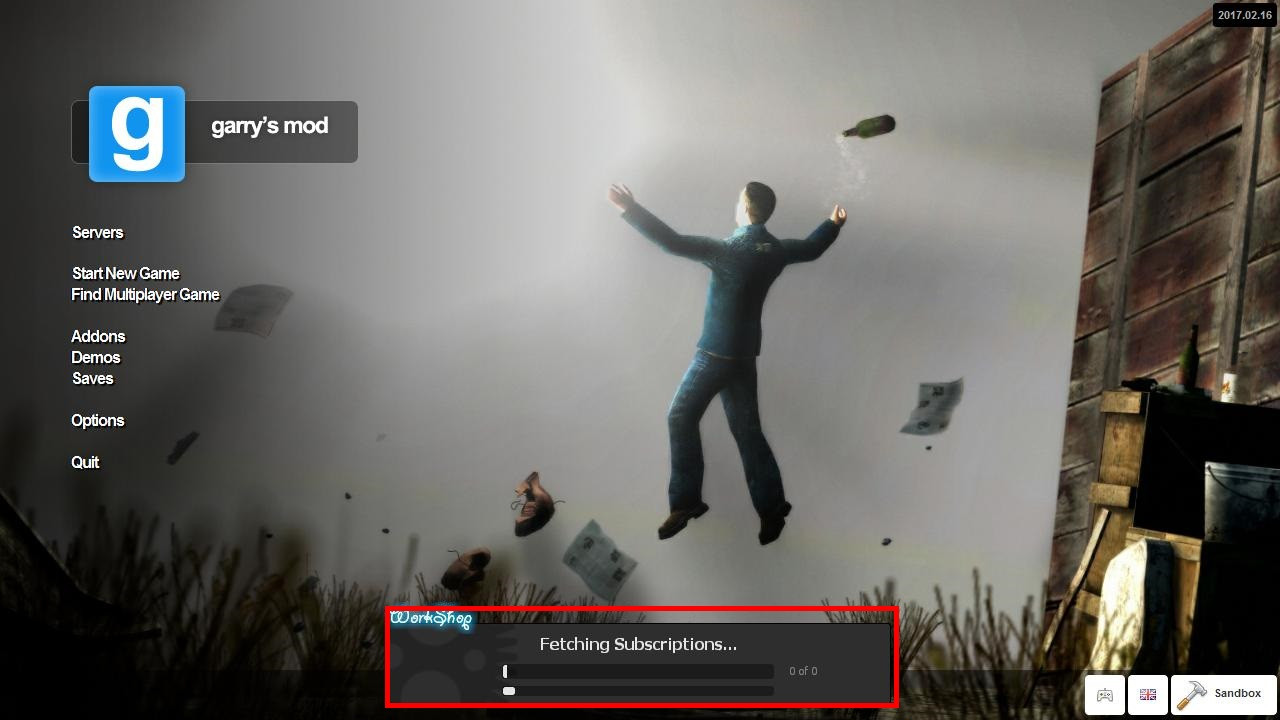 The purpose of this screen is to confirm that your addons has been installed, and that some addons are still downloading. However, there is a weird bug that this fetching subscription screen will not go away due to addons that the program does not recognize, possibly by the ID of the addon, or something else.Its main purpose is to confirm that your addons from steam has downloaded into your addons folder, and which ones are actually still downloading. This bug gets annoying when you want to have great scenery or something like that. I have gotten that bug, but I have found a way to hide from the screen. And this tutorial will show you how to hide it.

So, go to your garry's mod folder by either right clicking on the icon and selecting "open file location," or go to:

C:programfiles(x86)/steam/steamapps/common/Garry's Mod/garrysmod

.
You should be here, as shown in this picture: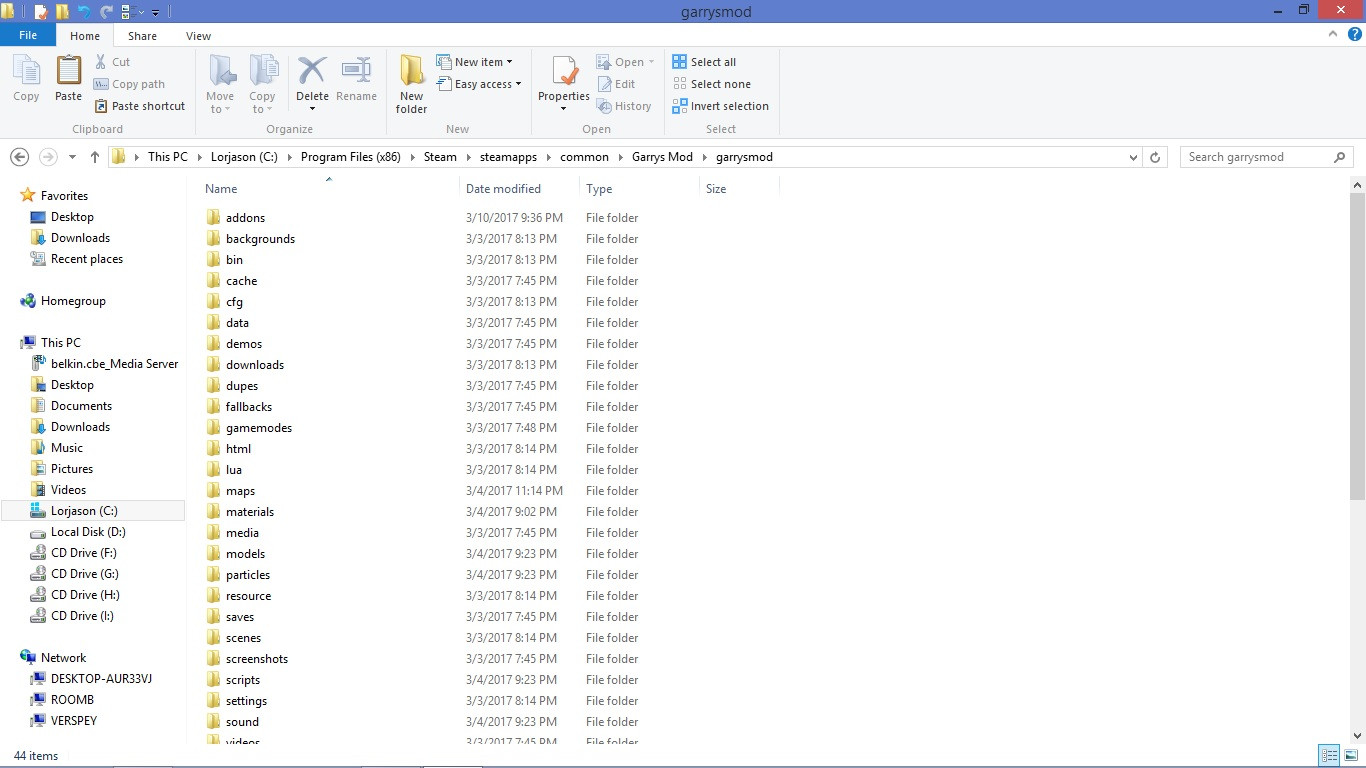 Now go to the lua file, open the menu file, open the mount file, and open the vgui file. That's

garrysmod/lua/menu/mount/vgui\

.

You should find the file workshop hiding here, as shown in this picture: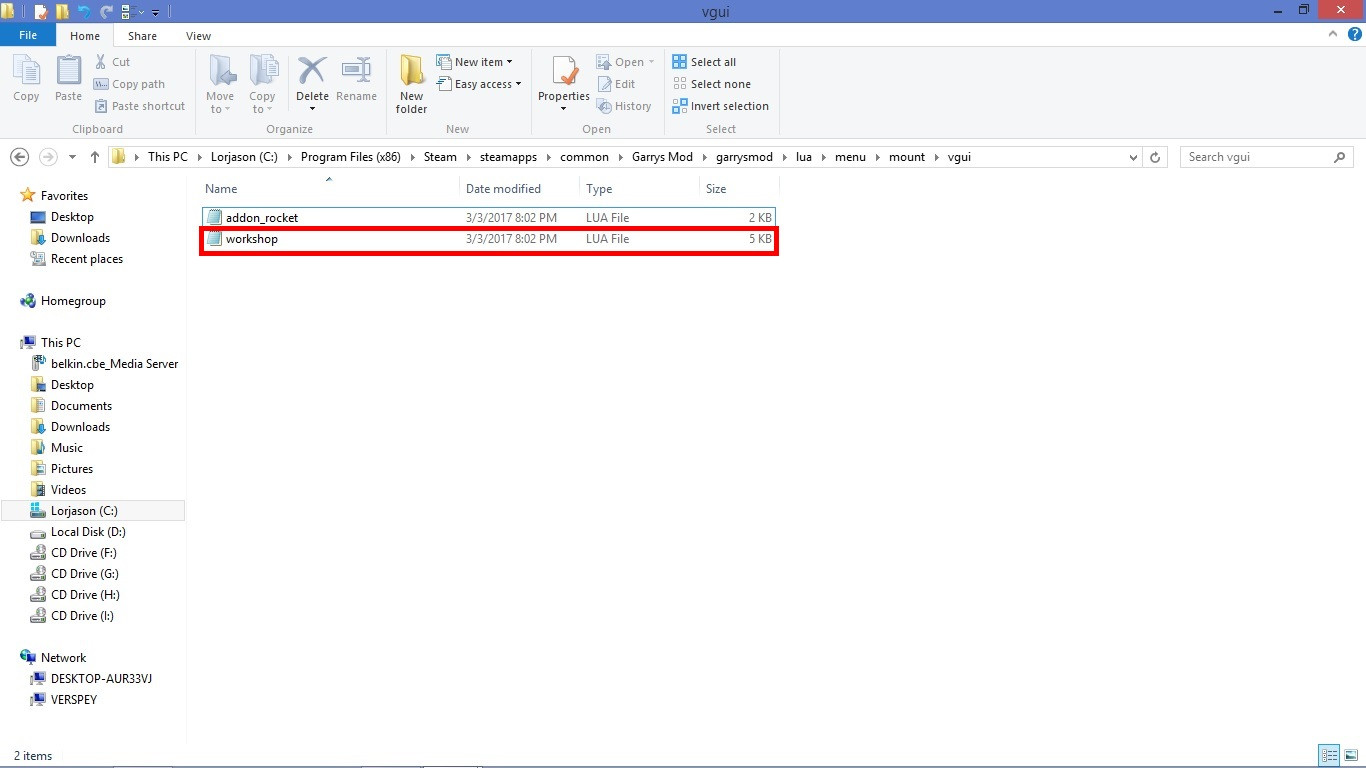 Before you open that file, drag it out to your desktop. If it says "Access denied: You must provide administrator permission etc...", just hit continue, assuming you're admin anyway. Otherwise, if you try to edit the workshop file INSIDE THE FOLDER, when you save, that save is denied because the file is in a restricted zone. So put the workshop.lua file to the desktop, and open it with either notepad, wordpad, or something that opens a lua file.

Now the good part where we change things. Scroll down to this section seen on the picture:



Go ahead and erase that part in the red. It's just a png and gif file to add decoration. Now scroll down to this part seen in this picture: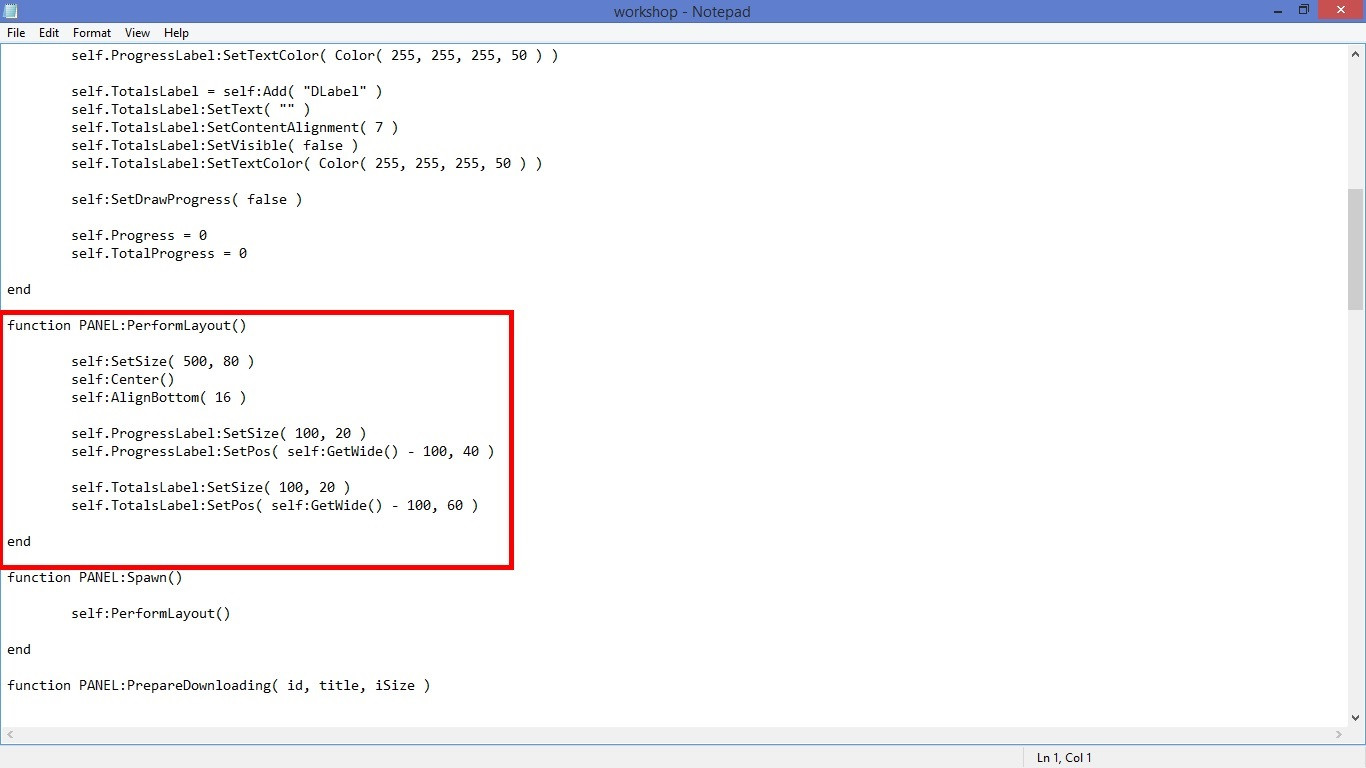 This is the part that keeps blocking the screen. The main problem that everyone keeps facing here. Go ahead and set the following values to zero:
-

self:SetSize( 500, 80 )

to

self:SetSize( 0, 0 )


-

self.ProgressLabel:SetSize( 100, 20 )

to

self.ProgressLabel:SetSize( 0, 0 )


-

self.TotalsLabel:SetSize( 100, 20 )

to

self.TotalsLabel:SetSize( 0, 0 )


This is what it should look like after the configuration, if you can't understand my explanation above: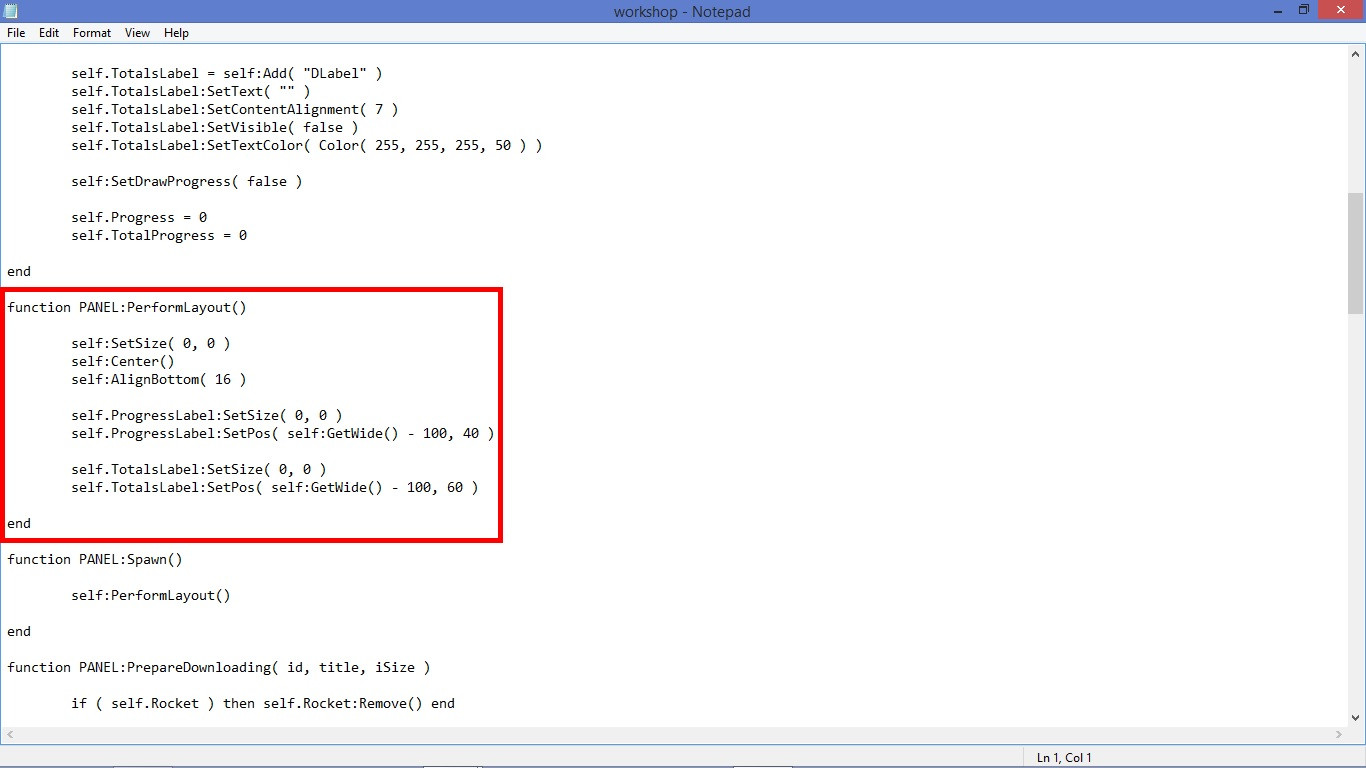 There you go. Now hit save and hopefully the workshop.lua file is on your desktop. Put it back to where it belongs, at

garrysmod/lua/menu/mount/vugi\

, hit that continue button if that admin permission screen comes up, and go ahead and test the game out.
In the end, if you did everything right, you should see that gray fetching subscription screen gone.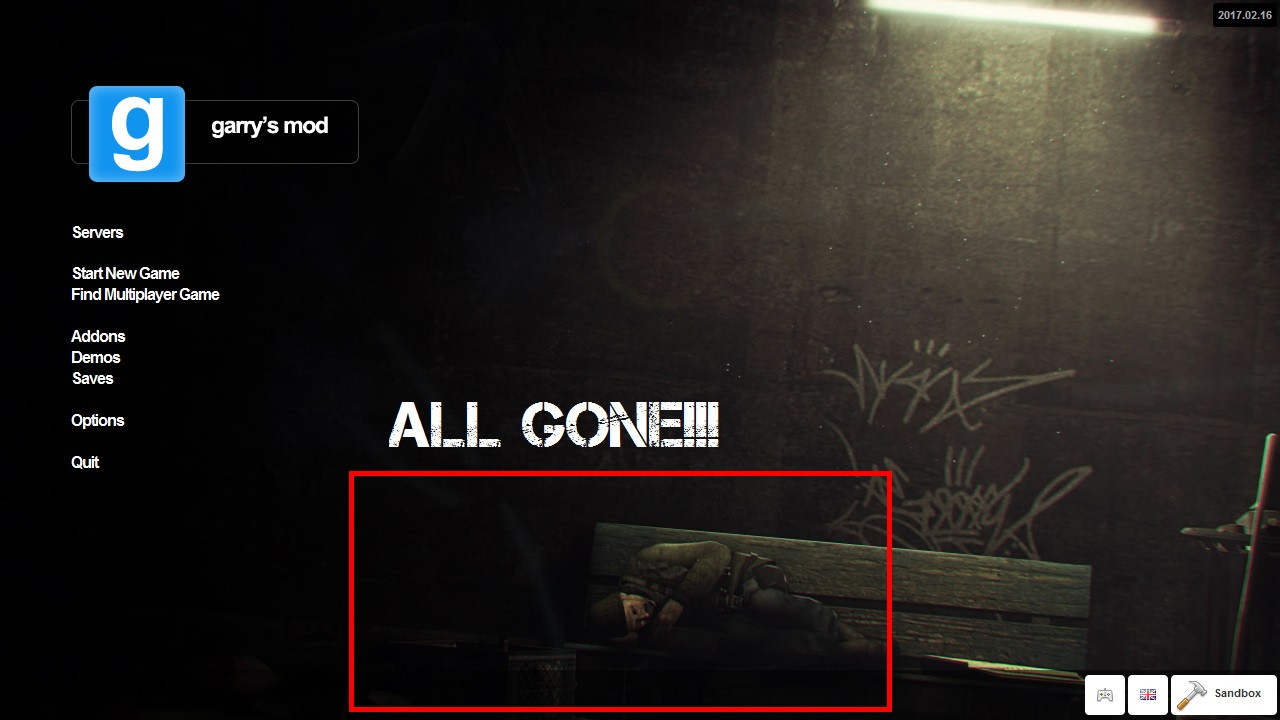 And that is it. I hope this tutorial helps you out. If you find and bugs or some type of error, let me know immediately and put them on the comments. If you still have questions, put them on the comment section. Comment, and hope this helps.