What the ... is a .vpk file?!
---

The new file mounting system (brought to the Source games with the so called Steampipe update) makes use of .vpk files which is a type of packed archive comparable to .zip or .rar files minus compression meaning it's a compact add-on file for the Source engine. Instead of going through hundreds of subfolders the game loads up the package and mounts the content which significantly reduces loading times in your games. So if you're a heavy modder using a bunch of skins you'll benefit from using .vpk files, particularly if your hardware is settled on the lower end.

Installing skins using the new folder structure

---

Installing skins is easier than ever before. Download a skin and grab the folders.

In case the creator of the skin included a .vpk file simply paste them in this folder:


"C:\Program Files\Steam\SteamApps\common\Counter-Strike Source\cstrike\custom"

If the creator of your skin made use of the conventional folder structure create another subfolder (name doesn't matter) and paste the files in there:


"C:\Program Files\Steam\SteamApps\common\Counter-Strike Source\cstrike\custom\yoursubfoldername"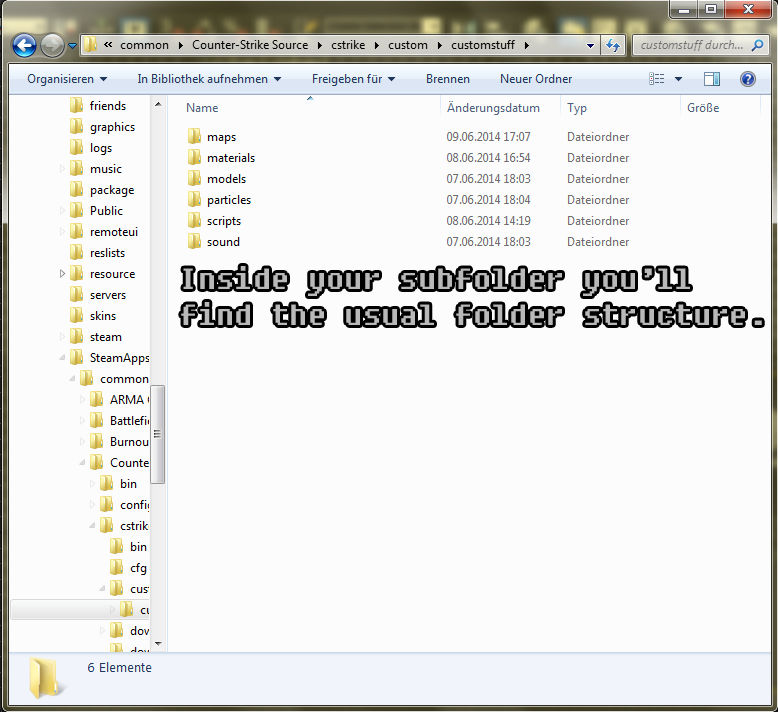 Edit .vpk files

---

What if you like a skin, but hate the sounds? Yup, you'd simply swap them by overwriting the unwanted ones inside the sounds folder. _WAIT?!_ It's all packaged and I only have a .vpk file. Hmmmm..... Well actually, that's not a big deal.

Download GCFScape and install it (or simply open it if you've chosen to download the archive version). At this point I heavily recommend to double-click on any .vpk file and connect the file format to GCFScape in Windows using the "Open with..." function.

Now, open the .vpk file and select all files.

Right-click and hit extract files. Choose any folder you want.

Now you've got your conventional folder structure to replace/edit any of the files of your skin.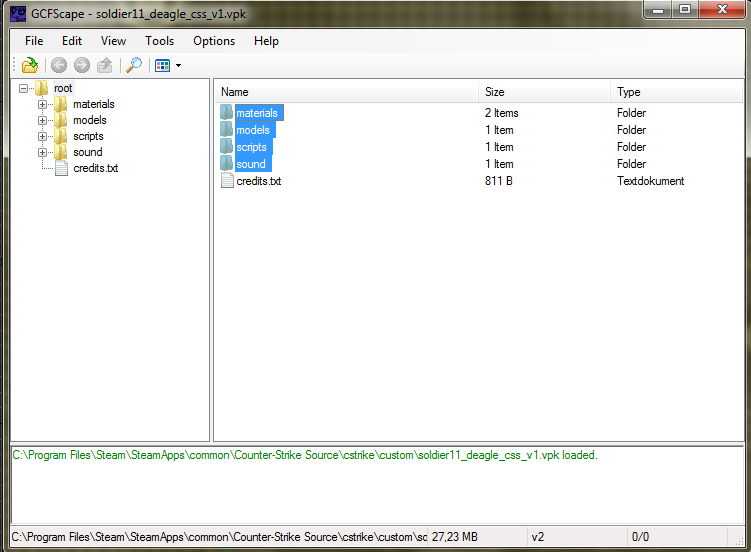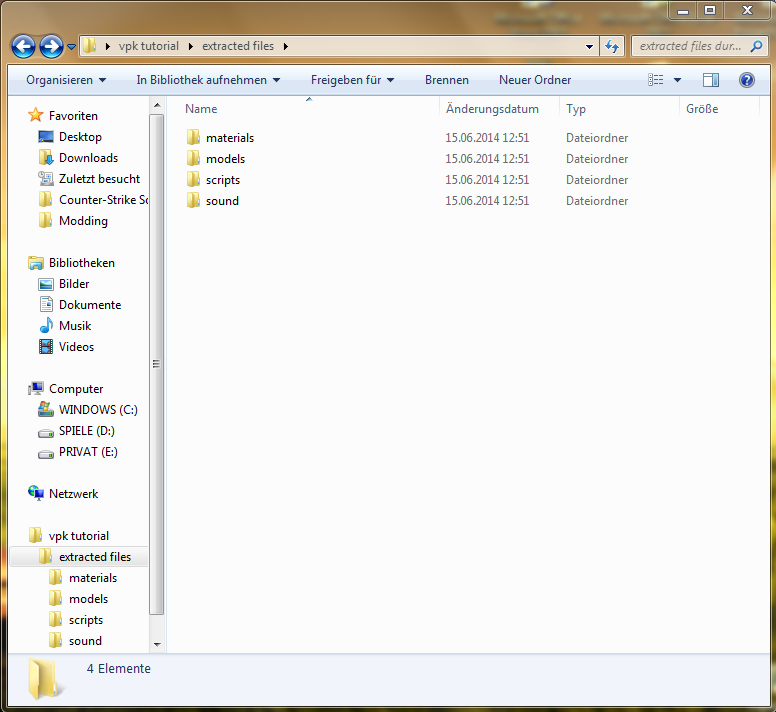 Repack your files

---

This step is optional, but I'd recommend it. Either you're happy with your conventional folders and install your edited skin as mentioned above or you repack the files into a .vpk again. If you want to create a new .vpk:

Create a new folder (e.g. deagle_edited) and paste your folders in there.

Drag the folder (e.g. deagle_edited) onto the vpk.exe found in:


"C:\Program Files\Steam\SteamApps\common\Counter-Strike Source\bin\"

The app will create your create .vpk file in a second and you'll find it right beside your original folder.

Now install your skin as mentioned above.