**WARNING**: Make sure you backup your saved files or make a new saved game so that your current game will not affect this glitch! =========== Hello hello, fellow reader! Do you ever have that feeling that you really, really, and once again, REALLY want to remove the bow at the back of Connor? Sometimes you want it removed because it ruined the outfits, or sometimes you just want to see Connor without it. Here's a good tutorial for you fellow player(!), **but** take note that if you apply this glitch to your main game you will never be able to bring the bow back ever again unless the whole ton of forums/threads complaining about the glitch got Ubisoft's attention and urgency to fix it for the next patch (if ever there will be). Alright then, let's start! --------------------------
Blue Text: Console Controller
Purple Test: Xbox Controller
Green Text: PC Keyboard/Mouse Step 1: The Setup =================================== Assign one of the slots for your Bow and Arrow and Horse Whistle Example:
- Bow and Arrow; Left Arrow/1
- Horse Whistle; Down Arrow/4
However, you can toggle any keys as long as you are comfortable with it! Then have your Hidden Blades equipped. Step 2: Taking Action ===================== Now that you have everything settled, it's time to do _**DA THING**_. Equip the Bow and Arrow. As you press Triangle/Y/Q to take out Connor's bow from his back (make sure the draw animation starts), press the toggle key for the Horse Whistle AND THEN quickly hold Square/X/Left-Click for the Hidden Blade (make sure you keep holding the Hidden Blade until Connor wields it). Everything mentioned must be done for only a second or even less! Yeap, meaning you have to be swift! To know that you've done it right, Connor can use the Hidden Blade while holding his bow on his right-hand while you have the Horse Whistle toggled on your tool.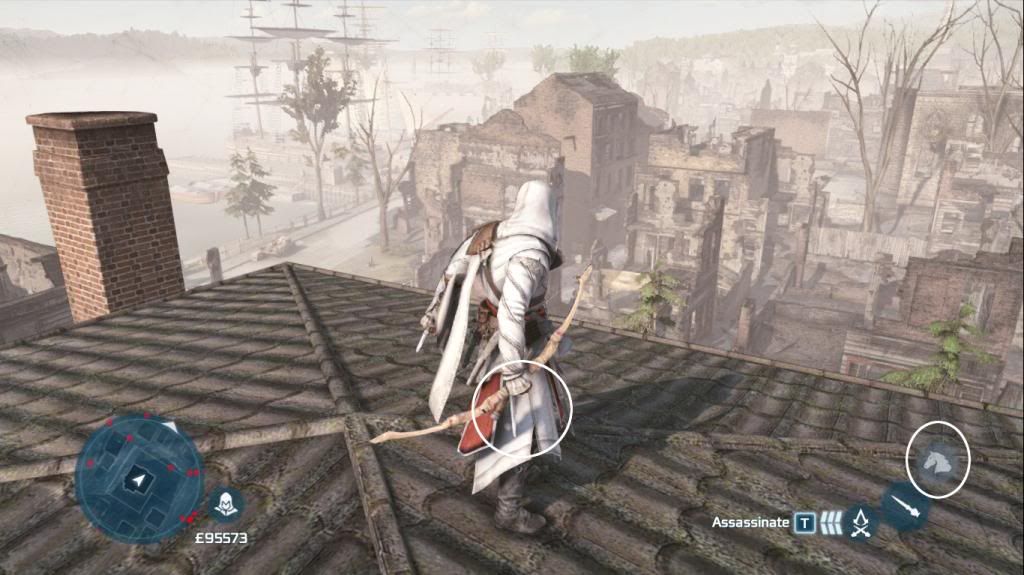 Step 3: The Submission ====================== For the final step, at this part you have to look for a group of redcoats/patriots/militias with only 2 members. Face the group on their left/right side and run towards them. As you run towards them, apply the double assassination kill sequence wherein Connor stabs the first enemy and then jump-stabs towards the second one as he passes through the first one.
After following these steps; ====================== - Did Connor dropped the bow? Yes - Did the bow float after applying Step 3? Yes - No more bow at your back? Effin' Yes Result: =======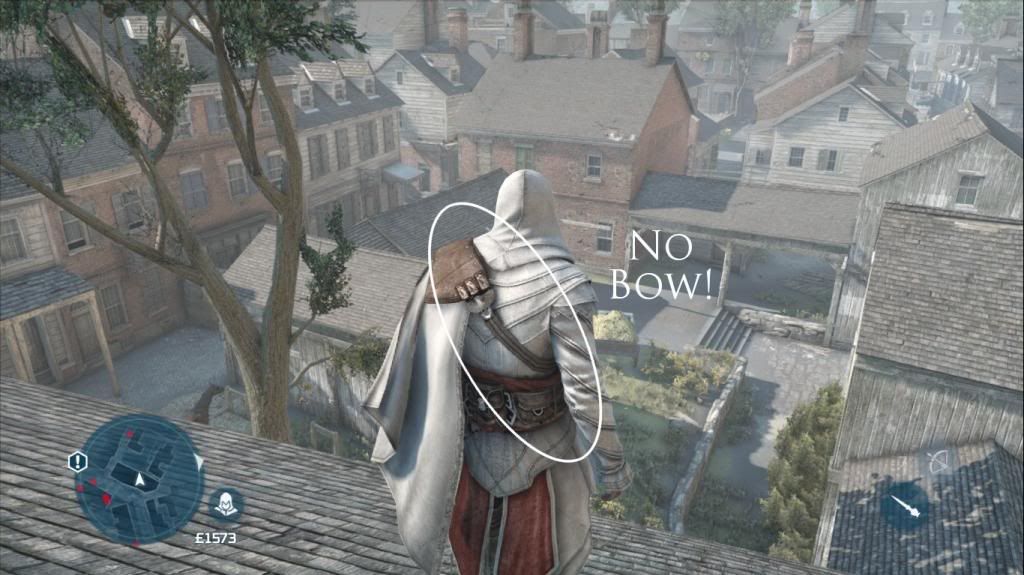 ------------------ And there you have it! If you have any questions regarding this tutorial, please write them below on the comments! I hope you'll have a more fun experience to the game with the help of this glitch. Enjoy! Check this out! ==================