Hi everyone,

In this tutorial I'd like to show you how to change Grand Theft Auto Vice City (GTA:VC) background.

Necessary software:
» Adobe Photoshop
» TXD workshop


Step #1
First of all, you gotta find an image you like to replace the default background. Its size should be 512x512 pixels (width x height).


Step #2
Run Photoshop


Step #3
(Continue to Step #4, if your image is already 512x512 pixels!)

Editing (changing image size):

3.1. Open your image (CTRL + O or File > Open...)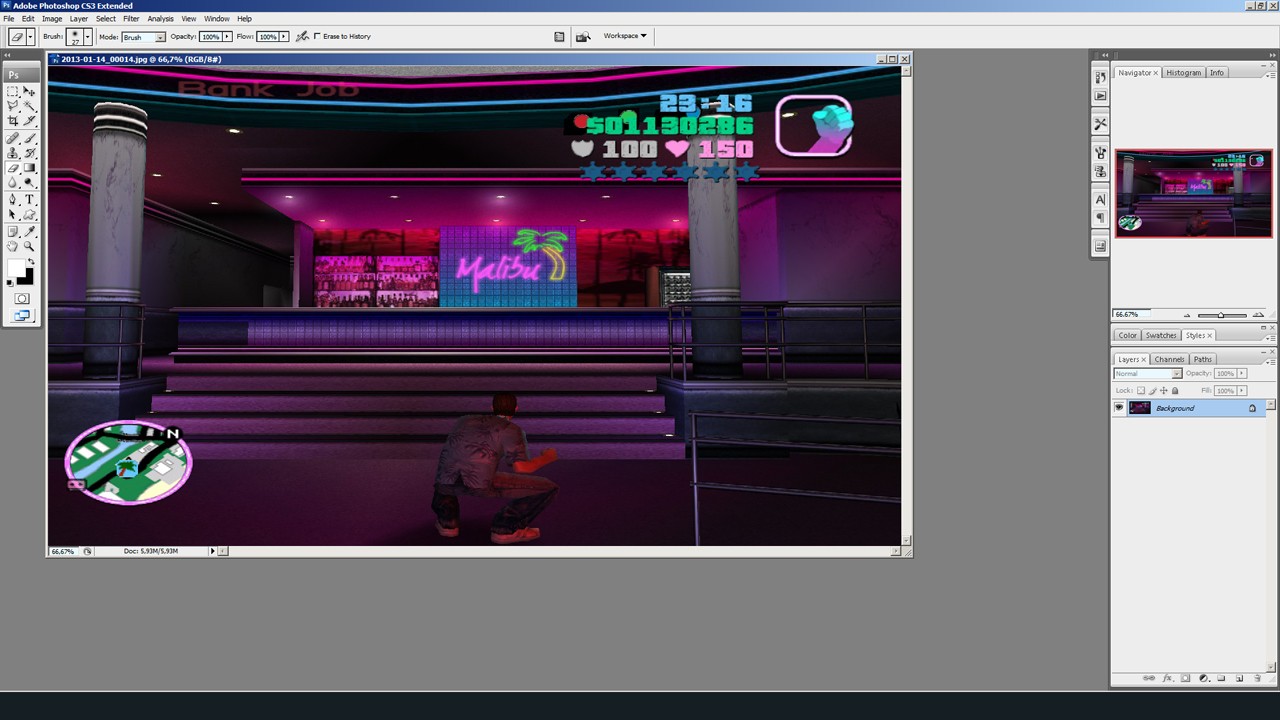 3.2. Create a document (CTRL + N or File > New...) with these settings: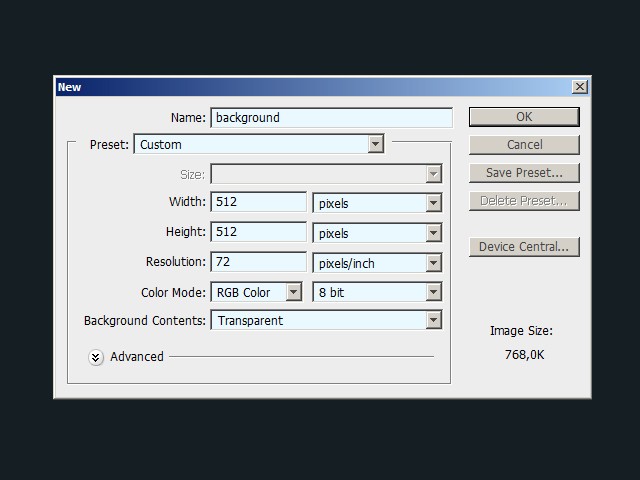 3.3. Select "Move Tool" or press "V" button on your keyboard




3.4. Move your image to the document created in 3.2. like this (drag and drop):




Step #4
Saving:

4.1. Save your image as .TGA (CTRL + SHIFT + S or File > Save As...)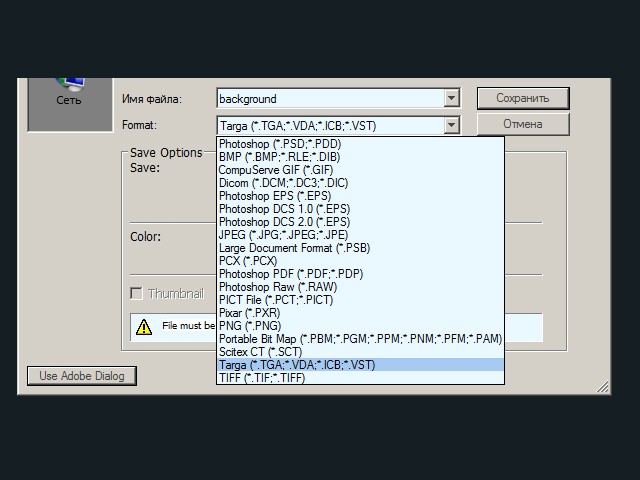 With these TGA Options: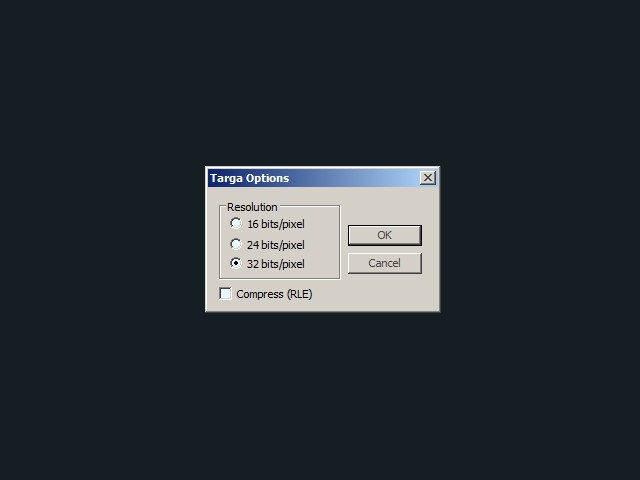 Step #5
Run TXD workshop
Step #6
6.1. Open "fronten1.txd" (CTRL + O or File > Open)

* This file is located in "models" folder in GTA:VC directory.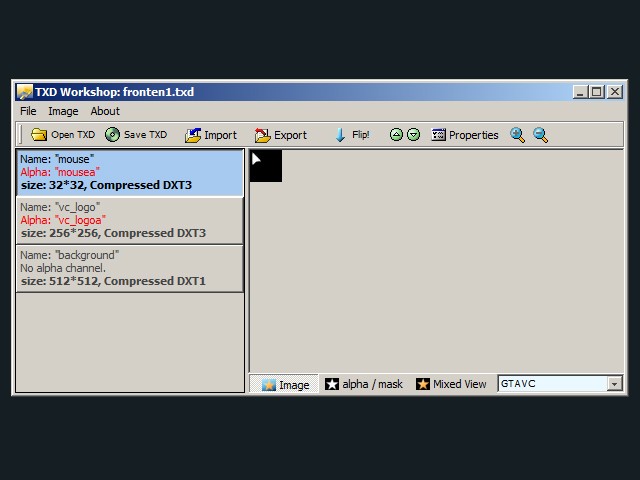 ** Make sure that the program is working with "GTA VC" TXD files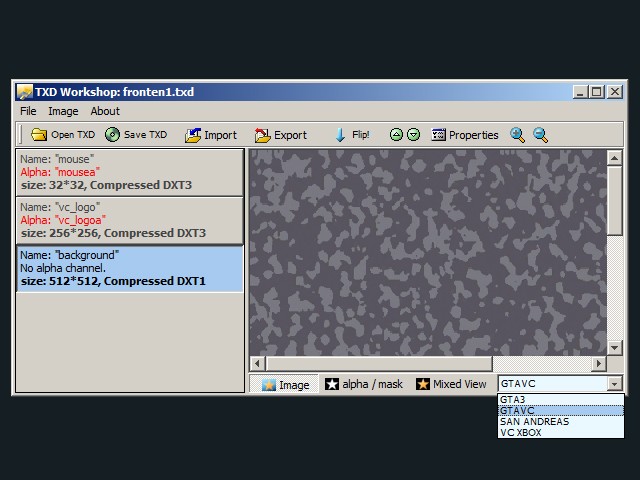 6.2. Select the third item in the image list.




6.3. Press "Import" button and choose your image ("background.TGA")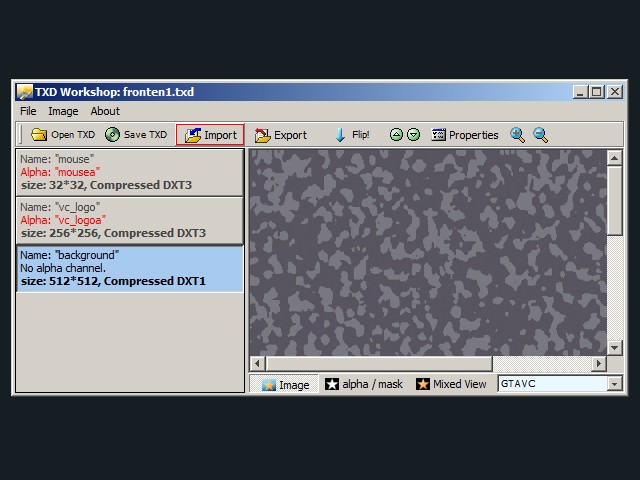 6.4. This is what you gonna see: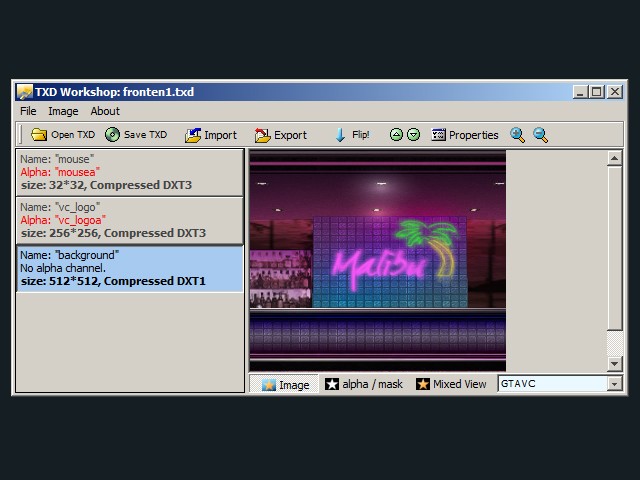 6.5. Press "Save TXD" button (or CTRL +S, or File > Save)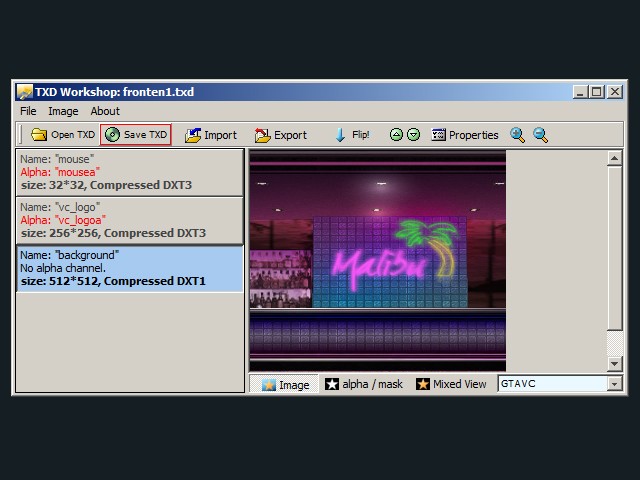 Step #7
Test it!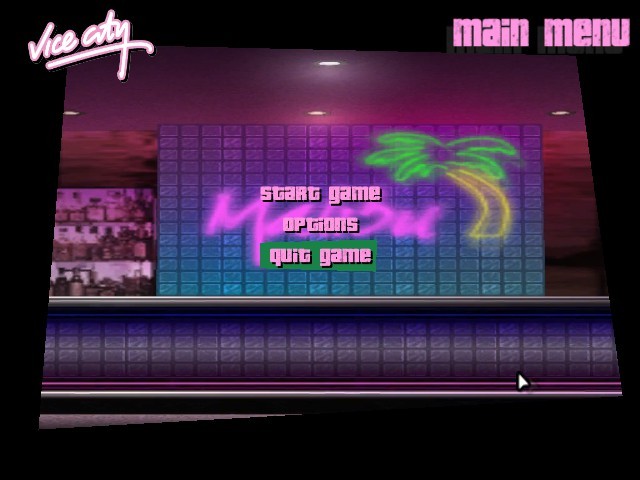 Enjoy ;)

Regards,
s0nought