henlo everyone

i would like to introduce that will mek yu EZ install plugins (even multiple).
many years too late am i? ofc!

before jumping into it, please make sure that you have made some backup.

How's this app can do?
it allows you to track ur browsing history even in incognito mode
It will allows you to detect some custom plugins from your amxmodx > plugins folder
and then it will generate the plugins.ini file on amxmodx > configs folder.

Feetoors

auto-generation of configuration file named amxx_config.ini to save the progress of directory and theme when closing the app.
folder selection browser when browsing the directory just like selecting files
it only detects *.amxx file after amxmodx directory was selected
prompts when directory does only have the core AMXX files OR invalid directory
light or dark mode interface
and most importantly, it generates the plugins.ini of the desired selected plugin

How to use:
First things first - install the custom plugin(s) you desired. if you already have, skip dis step.
1. Click the browse button to select the amxmodx directory and then click the confirm button.




remember that the selected directory does have plugins > admin.amxx.
otherwise, it will be detected as invalid directory.

2. The detected custom plugin will appear on the list from selected amxmodx directory > plugins folder.
they are all checked by default.
Choose the desired plugin that has been listed.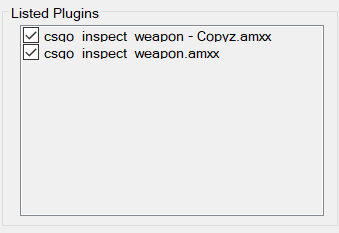 Take note that the ff. core plugins will never be detected.
3. Gently hit the Generate Plugins.ini button when finished.





lel, the 'Include All Plugins' checkbox has a minor bug. will fix this soon.



The output will be generated on selected amxmodx directory > configs as plugins.ini
The program will prompt in case of existing plugins.ini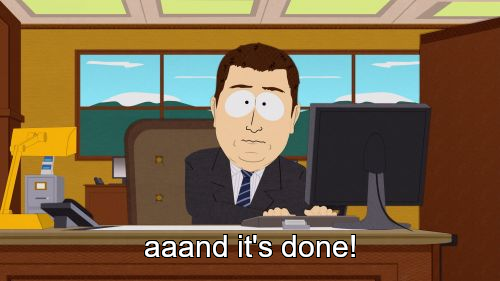 Q & A Time:
Q: Does this software automatically installs the custom *.amxx files into plugins folder?
A: No. That's not how it works. Plugin dependencies cannot be installed either. You need to put the custom *.amxx files (along with dependencies if any) into plugins folder first.

Q: Does the app needs amxx_config.ini before opening?
A: Not really. When the app opens, the default will left the directory textbox empty with light mode interface.

Q: Where did amxx_config.ini will be generated?
A: Along with the executable file.

any q's? lemme know.
stay safe.