The Giveaway has ended!

Welcome to GameBanana's Christmas giveaway! We're giving away a copy of Cyberpunk 2077 as well as 9 other great games!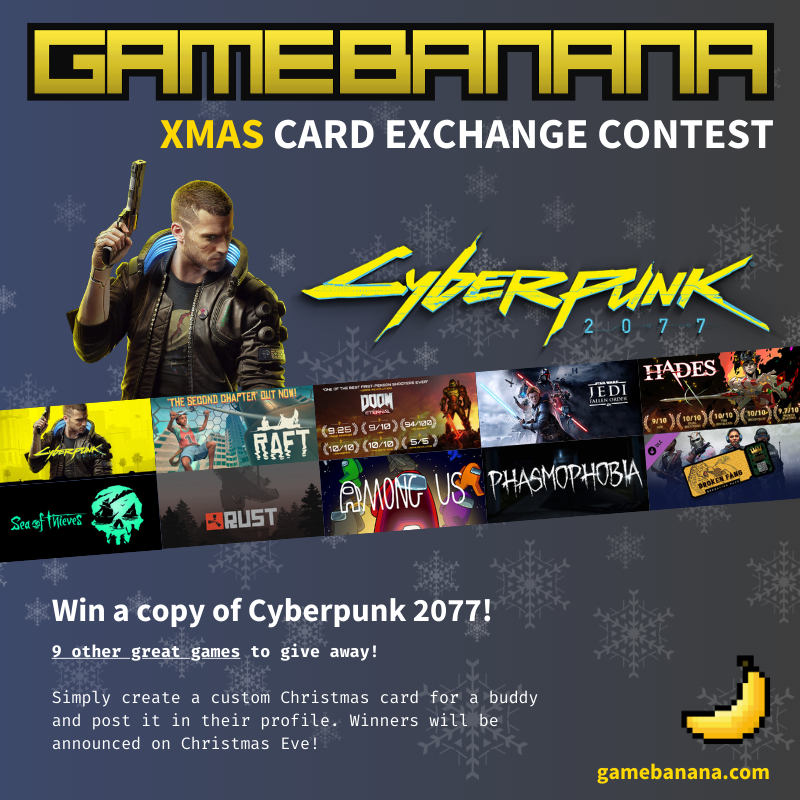 To enter, simply create a custom Christmas card for a buddy of yours on GameBanana and post it on their profile! A custom card could be something made on a computer, drawn with pen and paper or whatever your mind can imagine. Just have fun with it and make sure you put some time into thinking who you want to send it to.

Once you have given the card, copy the link to the message and make a post in this thread letting us know! Winners will be decided via a random draw once entries have closed.



Rules :




Entries will only be counted if you have posted in this thread linking to where you sent the card.
Entries close on Christmas Eve.
You can of course send multiple cards to different people but you can only be entered into the giveaway once.