Anyone who doesn't made a skin mod over megaman, but, I want to see this cute robotic cat in action in Super Smash Bros. Ultimate.

Well, only one model of I found: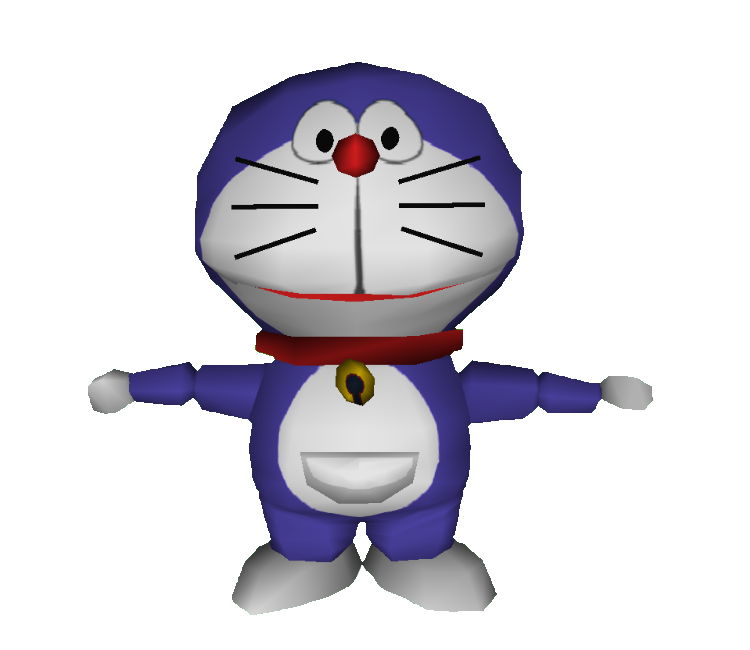 Is from 3D Movie Maker, Doraemon was appeared in this Video Game for Kids, along with Rocko's Modern Life and Ren & Stimpy (but only is available in North America).

But is not the Only thing of this 3D model, Also, I found an another one: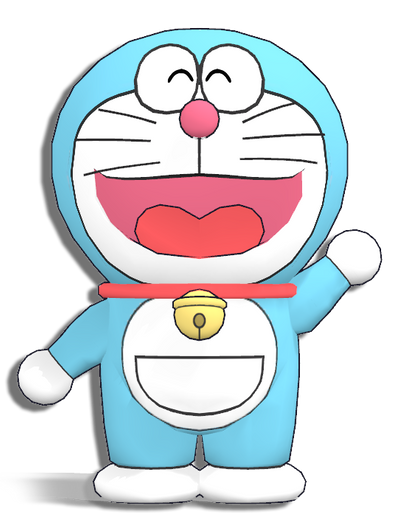 The High Poly Model of Doraemon, is ripped from the Nintendo Wii Game, and a rip off of Mario Party: Doraemon Wii - Secret Tool King Tournament. But only is available from MMD, but, unknowingly, how the 3D model is ripped without submitting in Models Resource?

But before to make the skin mod, We need to take permission to 495557939/StarNoodle495 from Deviantart to use this Model and Import to Blender. He was made the MMD Model.