Hi there, it was a while since I posted an update, I'm still working on the MOD but... baby steps, college takes time and desire to work away from me, anyway, I want to announce that the MOD is On hold for now I will not continue working on it 'till april 18, ´cause as you may know Studio MDHR announced a really big update for cuphead for everyone where it adds a bunch of new stuff, I want to focus on the cinematics and the new animations on the main characters. This 2 things will give me more work and move all my work, and I'm not saying it as a bad thing I'm really hyped for this new update (and the DLC) but I want to explain why this 2 things will complicate the future progress of the MOD.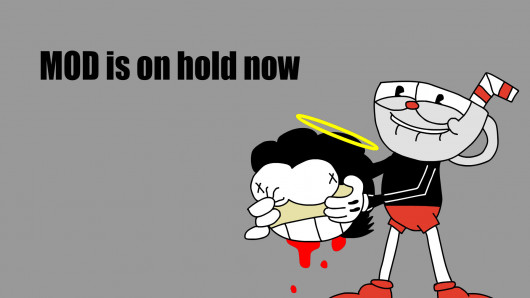 Cinematics
Let's begin with the cinematics; As every one know this were just static drawings and I was thinking of making like a comic strip, adding various vignettes, and not be limited by just one frame like Cuphead, but I think I can deal with that.
The new animations for the characters.
Well, this is the main problem, you see, If you dealed with and sprite update of some game (like maybe geometry dash or Juanito Arcade Mayhem) they move from theyre original place and, well star over, this will and is a frickin' chaos.
But I will have this issue just with the Cuphead sprites 'cause I have no progress with mugman and Ms. Chalice.
Well see you in a month