1.

Foundation

After the inactivity and closure of touhou midi central and Touhou Midi Collection I have decided to publish everything here
This collection does not include black midis!


2.

download links (pick your flavor)

MIDIs are separated into "Touhou Eras" this will make it easier to find your favorite songs, click on the image to be redirected to the downloads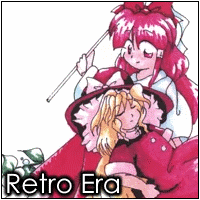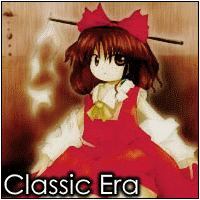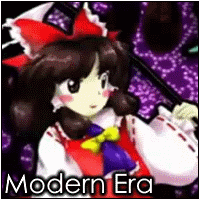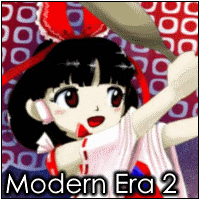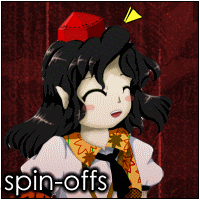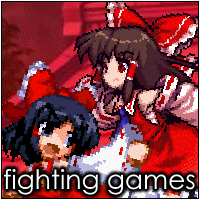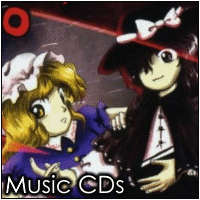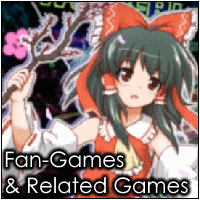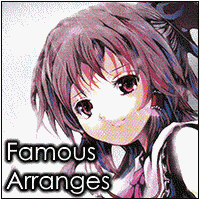 3.

What does each era mean?

Do you have problems with finding your favorite Touhou game? don't worry, this quick guide will tell you what each era represents

Retro Era - from touhou 1 to touhou 5
Classic Era - from touhou 6 to touhou 9 (2002 - 2005)
Modern Era 1 - from touhou 10 to touhou 12 (2007 - 2010)
Modern Era 2 - from touhou 13 onwards (2010 - Present)
Spin-Offs - games that do not include the main plot (ex. TH 9.5)
Fighting Games - his name says it, does not matter the style (Ex. TH 10.5, TH 15.5)
Music CDs - ZUN over time, has released some music discs, these CDs have arrangements as well as exclusive music
Fan-Games & Related - the fangames are games made by fans, many of them, without the participation of ZUN, the related games ZUN could be involved in some way
Famous Arranges - arrangements of some artists/circles who became very famous in popular culture (Ex. Bad apple, McRoll, Nights of Nights)


4.

Basically, what is a MIDI?

MIDI means "Musical Instrument Digital Interface" and its an electronic musical instrument industry specification that enables a wide variety of digital musical instruments, computers and other related devices to connect and communicate with one another. It is a set of standard commands that allows electronic musical instruments, performance controllers, computers and related devices to communicate. You can say its like an electronic score.
Very difficult to understand? Imagine this, the roll of paper that gets into a pianola, but electronic, now instead of piano you can use several different instruments, And all that added to a low spec and easily modifiable. That would be a summary of MIDI


5.

Contact me

Do you have midis that are not on this list? Is there a problem with the downloads?
You are free to send me an email! -> touhoujukebox@gmail.com <-
If you want to send me an email with a midi to add to the list, try to give me all the possible details (title, credits/creator, etc) This is not a requirement, but it is appreciated that you provide the details
You can also contact me through my social networks that are in my profile, although I strongly recommend thatuse the email, discord, or steam
Remember, BLACK MIDI ISN'T ALLOWED!


6.
Trivia
There is a myth that the MIDIs sound different (or even better) in the any demo version of touhou (But this is unconfirmed)
Another myth is that the MIDIs released on the old ZUN blog, were intended for use in the original PC-98 games (Similar to touhou 2) Although this is very unlikely
the MIDI Did You See That Shadow? was poorly ripped from touhoumon (GBA)
Tortle le magic originally had no music
In the prototypes of The Phantasmagoria of Dim.Dream and Lotus Land Story It is possible to see an option to change the format of music to MIDI (sc-88) format (This is possible to see it by editing a text file) Although in the case of Lotus Land Story, the text was completely removed from the music options in the final version, it is likely that Lotus Land Story wasn't going to have MIDI music. Even though the trial version had this text within the music options, it was not accessible without modifying miko.cfg, and even then, there wasn't any MIDI music.
sagittarius shikoku has used several nicknames, for example "akira" or simply "?"
The first track in the soundtrack, track 00, is not the menu music, but rather, the Stage 1 theme, "Illusionary Night ~ Ghostly Eyes". It's possible that because the song originally appeared on ZUN's album Ghostly Field Club, the song's' MIDI was simply copypasted into the game's soundtrack before the rest of it was written. The menu music, "Eternal Night Vignette ~ Eastern Night" is track 01. [ref. TCRF.net]
The numbering on the soundtrack skips over track 02, likely because the song that would normally go there, the Stage 1 theme, is track 00. [ref. TCRF.net]
As "Voyage 1969", the Last Word theme, is simply an edit of track 13, "Voyage 1970", it goes by the track id of 13b, making it the only song on the soundtrack to not follow the typical order of "th08_##". A similar trait is seen in Perfect Cherry Blossom between "Bloom Nobly, Cherry Blossoms of Sumizome ~ Border of Life" and "Border of Life". [ref. TCRF.net]
th08_16.mid (Ending theme) has some notes after loop, though they seem to be a copy of a main part. [ref. TCRF.net]
th08_19.mid (Mokou's theme) has some notes after loop too. They are slightly different from piano melody. [ref. TCRF.net]
MIDI that were extracted (with Touhou ToolKit or Brightmoon for example) from trial version 0.02 can't be opened in Windows Media Player. If you open them with MIDI sequencer (FL Studio for example), they'll sound horrible due to different pitch, they has endless looping and they are shortened. Oddly, they sound normal in-game. [ref. TCRF.net]