Recently revealed by the official Japanese Puyo twitter, Puyo Puyo Champions will be getting an update.

This update will add a Spectator mode, as well as colorblind/accessibility options for impaired players. The update will also add gummy puyos from Puyo Puyo Chronicle Officially and many other smaller aspects, the main addition are of two new hidden Characters (accessed via button combination):

(The full changelog can be viewed here, although untranslated)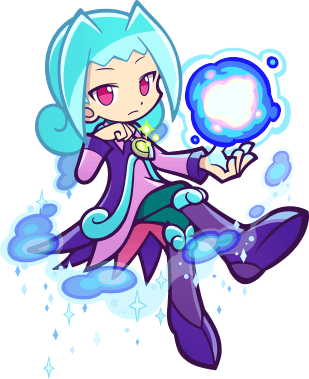 Rafisol from Puyo Puyo Chronicle: L+Y ((as per the Nintendo Switch Version))




Paprisu from Puyo Puyo!! Quest: L+Y ((as per the Nintendo Switch Version))

The update is scheduled to release in Japan for Nintendo Switch August 27th (JST) as well as Playstation 4 and Steam at a later date. This update will be coming worldwide in the upcoming months, so be sure to prepare.


HOW THIS WILL (presumably) EFFECT MODS:
This update will break many menu mods in terms of the Character Select and Online Menu, as well as introduce new menu assets (presumably the accessibility menu as such, and the pre-game files). Available character slots will be bumped up from 24 to 26 as well, Rafisol and Paprisu do not have their own character select icons and we can assume they only have other menu assets, as well as voice lines and cutins.

Be sure to prepare for the upcoming changes!