The Zombie Panic! Source Community Spray Contest has come to an end and we are ready to announce the winners!

We want to thank all the entrants for this contest, it was great to see the wide range of sprays you all came up with.

We'd also like to thank the developers of Zombie Panic! Source for providing scores and comments on all the entries!


Winning Entries
The judges enjoyed the humour of this spray with it making good use the popular catchphrase from Paul. They did feel the actual spray was lacking a little, with the edges being cut off and the fact that the stencil effect could be improved. Well done on third place!
Winning: The spray featured as an official content in the game, 3 months of Ripe & 2,500 Points
---

In 2nd Place

---
The original idea and humour of this entry really impressed the judges. They complemented how it fits the theme, with it reference to the ingame Winchester. The judges did feel the spray could have been refined a little further but still score a strong second place!
Winning: The spray featured as an official content in the game, 6 months of Ripe & 5,000 Points
The runaway winner of this contest, the judges loved the look and style of this spray. The entrant showed good skill creating this from scratch. The judges stated that it would look great ingame and now it will with it's first place finish!
Winning: The spray featured as an official content in the game, 1 year of Ripe & 10,000 Points
Honorable Mentions
We, of course, couldn't forget to give a huge spotlight to other well-made sprays who almost made into the top. The "Chemical Alert" by ServantSaber, who did an interesting and good quality-animated spray, will be featured as an official content!

A special mention must also be given to DGF who created multiple entries for this contest. While the rules specified that each entrant can win a maximum of one prize, the developers liked multiple of the entrants sprays. As such they have announced that two additional sprays from the user will also be added as official content in the game! The "Carrier Head" Spray and the "Hello There" Spray. Well done DGF!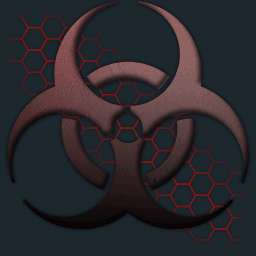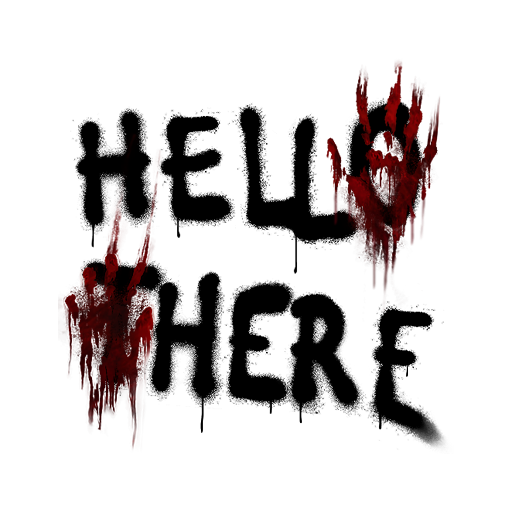 Congratulations & Thanks!
Congratulations to all of the winners and honorable mentions! These sprays will be shipped right away after this post is up! Go check them out in-game and start using them everywhere! Don't forget they can also be used as a decal by community mappers!

We hope you all had as much fun as we did hosting this little contest! Thanks again to all of the participants! Be sure to let us know what you think about the winning entries and honorable mentions!