Steam has had quite some game releases today and yesterday. Some more than worthy to mention so I'll make a list.

Dragon Age: Origins (North America and Mainland Europe Only)
From the maker of Mass Effect and Baldur's Gate comes the dark fantasy epic Dragon Age: Origins considered to be "one of the most addictive and expansive RPGs of its kind" (Game Informer). Check out the Digital Deluxe Edition which adds new in-game items and much more! Dragon Age: Origins will be released to other regions on November 6th.

Spellforce - Platinum Edition
The SpellForce: Platinum Edition is now available on Steam and includes three titles SpellForce: The Order of Dawn, SpellForce: Shadow of the Phoenix and SpellForce: Breath of Winter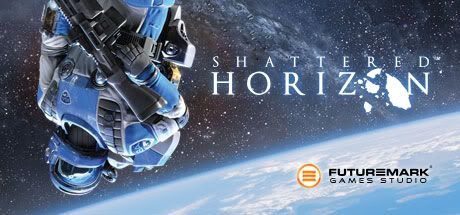 Shattered Horizon
Futuremark Games Studio has released their first ever title on Steam: Shattered Horizon! This multiplayer first-person shooter is played entirely in zero gravity. A catastrophic explosion on the Moon has filled near-Earth space with billions of tons of rocky debris. You and your friends will join intense 32 player battles to control hollowed-out asteroids, huge fragments of Moon rock and the ruined remains of the International Space Station. **This game requires Windows Vista or Windows 7 and DirectX 10. There is no support for Windows XP or DirectX 9**

Massive Assault Pack
Massive Assault, Massive Assault: Phantom Renaissance, and Massive Assault Network 2 are all now available from Wargaming.net. Want all three? The this Massive Assault Collection is available as well!

Doom Rails
Doom Rails is a new fast-paced 3D multi-player Arena Combat Game where players battle against each other in selectable carts on twisted, run-down amusement park rides.

Fatale
Tale of Tales brings to Steam Fatale; a short interactive vignette in real time 3D inspired by the story of Salome