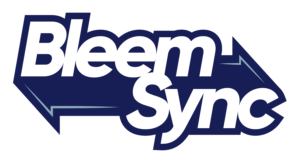 (Click for Official Release Page)

BleemSync! The ultimate modding tool for the PlayStation Classic


After countless hours of development and cups of coffee, the official release of BleemSync by ModMyClassic is finally here! BleemSync is intended to be the easiest and ultimate modding tool for the PlayStation Classic and should be the only tool you will ever need when it comes to modding the PlayStation Classic.

What is BleemSync?
BleemSync is a tool that originated by ModMyClassic's very own DoctorDalek. Once he dumped the EMMC memory around the time of the PlayStation Classic release day, it was Hakchi's MadMonkey who originally discovered the vulnerability of the GPG signing keys and bundled passphrase. Once it was realised that we were able to generate our own executable payloads for the console, DoctorDalek founded the BleemSync project. Since then, members of the ModMyClassic dev team with the help of external developers and with the assistance from Libretro, BleemSync has become what it is today. It's still very much in early stages in terms of development but with a dedicated team behind it, developments and improvements are made each day.

Why BleemSync?

- Create your custom PlayStation Classic experience by adding your own games, emulators, themes and mods.
- Easy to use, UI application to use to allow easy game adding/syncing, modification and configuring. (Compatible with Windows, Mac and Linux)
- Better FileSystem support (Ext4, exFAT, NTFS, FAT32)
- OTG support (no more USB compatibility issues) - Drag and Drop game transfer now supported. (Drag games onto USB and it will load them up)
- Multi OS support (Windows, Mac, Linux) (basically anything that has a RDNIS driver. Which is a lot.)
- Reliable and steady emulation performance.
- RetroArch support and Integration.
- Multitude of various controller support with RetroArch.
- Big community available to offer support to fellow users.
- And many more awesome features!

Requirements to use BleemSync

- Windows, Mac, Linux is supported. (In theory chromeOS (untested))
- A low powered USB drive to install initial payload. After that any USB is supported via OTG.
- If you want to use the on console BleemSync UI tool:
-- Generic RDNIS driver (this should auto install for Windows and Linux. Mac driver can be found here)
--- note 1 – The PSC is disguised as a Samsung Galaxy (same as Hakchi) so it should easily install when connected.
--- note 2 – If you use Hakchi CE for the (S)NESC then you very likely have the RDNIS driver installed already. (It uses the same driver)
--- note 3 – If in doubt regarding the Windows RDNIS driver you can grab it here
-- A half decent web browser. (Google Chrome, Firefox, Microsoft Edge, Safari, Opera) (Internet Explorer is NOT supported!)

How to use BleemSync
The BleemSync UI app dactually runs on the console itself, however we now have a new drag'n'drop method available where you can just drop your games on the usb and it will process them (read more below).

---
BleemSync v1.2 – Installing from fresh



Disclaimer – We are not responsible for any damage caused to your console. Please note that you are installing and using at your own risk!




Download the BleemSync v1.2 zip package to your computer.
Format a USB drive (USB 2.0 preferable) to FAT32 and label it SONY. The format must be FAT32 or ext4.
Extract the zip package to the root of your newly formatted USB.
Make sure your console is unplugged from power.
Insert the USB to controller port 2 on your console and hook the console power back up. Progress updates are displayed on the screen so it is recommended to have the HDMI cord plugged in. It is recommended that while updating you do not have any other usb devices connected to your console. Note: If you have an externally powered usb hub, insert your usb drive into the hub and insert the hub into controller port 2. (Recommended for users with USB power issues)
When the console's LED is orange, power it on as normal and wait!
The system will create a backup of your existing kernel, recovery, and data partitions. This may take up to 5 minutes. The LED will alternate green and red while this is happening, and the following will be displayed on screen: Screenshot
After the backup has completed the initial payload will be installed to the console. When the payload has finished installing you should see this screen: Screenshot
Once the console has powered off and you see an orange LED. Remove your usb stick and plug it into your computer.
IMPORTANT: Create a backup of your consoles backup files copy them somewhere safe. The backup files are stored in USB:\bleemsync\backup. It is important you keep a copy of these files somewhere safe. They are unique and can only be used on the console that created them. DO NOT DELETE THESE FILES FROM THE USB DRIVE! If they do not exist then the console will re-create them on boot (and any backups made subsequent to this would be of the upgraded BleemSync kernel and not the original one).
Download the custom kernel (LBOOT.EPB) and save it to USB:\bleemsync\update. Safely remove the usb from your computer and plug it back into your console.
Turn on your console. The console will count down from 5 before performing the kernel upgrade. During the upgrade the console will turn off (LED completely off), turn back on (LED flashing green), and then turn off once more.
When the LED has returned to orange the installation of BleemSync is now complete! Turn the console back on and it will now boot to the BleemSync Boot Menu.
Next Steps
Ensure you have created multiple copies of the backup files. The backup files are stored in USB:\bleemsync\backup. It is important you keep a copy of these files somewhere safe as they will be required should you need to revert your console back to stock or recover your console. They are unique and tied to the console that created them. There will be three files:

- USB:\bleemsync\backup\LBOOT.EPB
- USB:\bleemsync\backup\LBOOT_KERNEL.EPB
- USB:\bleemsync\backup\LRECOVERY.EPB

Do not delete these files from the USB drive. If they do not exist then the console will re-create them on boot (and any backups made subsequent to this would be of the upgraded (modified) system and not the original one).
Reformat your USB drive in a better format. exFAT, NTFS and ext4 are all supported. Simply copy the entire contents of your USB drive to your computer, format the drive in the format you want (remember to name the drive SONY), and then copy the contents back to your USB drive. Note however that should you want to restore your kernel (or further upgrade to any future kernel releases) then you will need to reformat you drive into FAT32 or ext4 (or use a secondary usb for the upgrade). The kernel upgrade process is not compatible with NTFS or exFAT
(Optional) Use your OTG cable! Simply connect your USB drive to your OTG cable and start the console as normal. BleemSync will load in the same way that it would when you connect it to controller port 2.