This mod will replace the

Fierce Deity Set

with a

Short Wedding Dress

for Linkle Mod. Whoever has any objections, speak now or forever hold your peace.


Ko-Fi: https://ko-fi.com/i2mods
You can support my works by buying me a coffee :)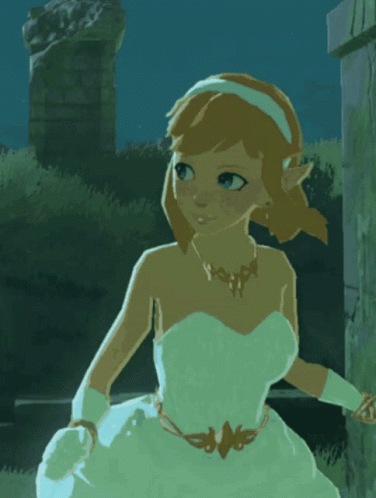 About the dress and shoes
---
They are from a very old abandoned mod: Link the Runaway bride (!!). I always thought this dress would look great on Linkle, and now I have enough knowledge to do it properly I decided to rework their 3D structure entirely to match the Linkle body, repairing gaps in the mesh, fixing and restoring wrong polygons, etc. Also I upscaled with AI and cleaned the textures, recolored them, and changed the materials to make the clothes less dazzle white.

About the skirt

---
It was needed to shorten it. Standing or walking as long dress looked pretty good, but while running or walking fast the limitations of the default tunic bones rigged on a very long skirt were too weird and so much noticeable. So making a knee lenght skirt seemed a fair solution to minimize these problems while keeping a lovely wedding dress design.

Abut the hairstyle

---
Is the bob one we found in the Linkle's Hero of the Sky Set with a white headband matching the dress. I ported the physics for the hair and discarded the Fierce Deity mask for Linkle to show her face on her special day; but if you want a really lovely hairstyle, please check the Cute Bob+ from Sofia Harley.

About the jewelry

---
It's from the Linkle Salvager Set with the appropriate changes to match the dress and the metallic material applied to all of them to fully shine and glow as expected, adding two touches of ruby gems on the back belt and in the necklace.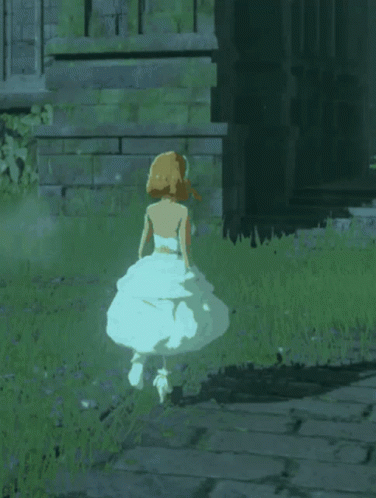 Other mods for Linkle
---