INTRODUCTION
---

This mod replaces the old clothes we get starting the game with a more fashionable set consisting on an overall denim dress, a boatneck shirt and a pair of leather sandals.

For this dress I mixed two existing Linkle sets: The Lobster Islan

d

shirt

for the dress, and the

Switch Shirt

for the boatneck shirt. For the dress I added the denim textures with all the dyes variations, made the skirt longer in order to wear it as a proper dress, ported the skirt physics and made all the equipment icons. The sandals are the default old ones, but with redesigned and reworked 3D mesh and textures.


Ko-Fi: https://ko-fi.com/i2mods
You can support my works by buying me a coffee :)

I must thank Sockpoppet for it's help teaching the dark side of weight transfer and Sofia's tutorial on how to port the physics from one armor to another without ending mad in the process.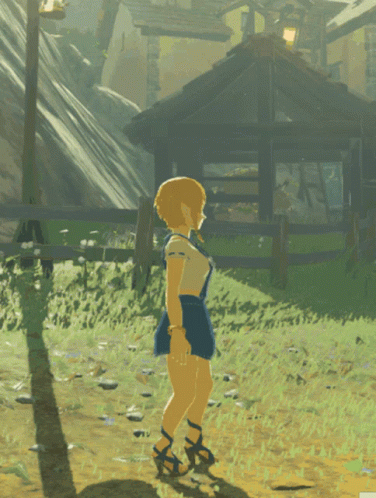 WHAT TO INSTALL?
---
There are four variations of the dress, please pick just one and install it using BCML:


overalldress_heels_denim.bnp
The denim dress with heeled sandals. My suggestion.
overalldress_flat_denim.bnp
The denim dress with flat sandals.
overalldress_heels.bnp
The dress with plain colors (no denim texture),
and heeled sandals.
overalldress_flat.bnp
The dress with plain colors (no denim texture),
and flat sandals.
OTHER MODS FOR LINKLE
---