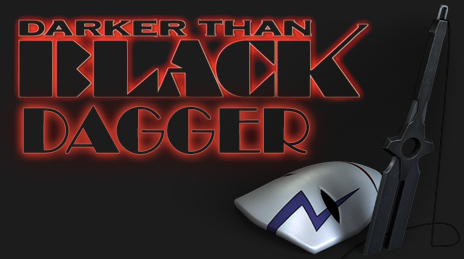 This special customized dagger is property of Hei also known as "The Black Reaper" and originates from Darker Than Black and now available for Counter-Strike:Global Offensive!

This dagger also has a Fallout:New Vegas and a Skyrim release!




- 2 Animation sets one custom made by Inter and one using the default animation set.
- High Quality shaders fit and tweaked specially for CS:GO
- Custom Inspect Model (Load out Model)
- A World Model






Currently the only way to install this skin is by editing the main pak01\_dir.vpk file.
Before we start it's a good idea to backup your pak01\_dir.vpk just to make sure you don't break your own game.

1. Extract the downloaded archive and select your animation variant.
2. Copy the models folder from your chosen animation variant.
3. Go back two folders and go inside the Required folder where you then Paste the models folders you copied earlier.
4. Cut/Copy everything inside this folder and paste it into:

"steamapps\common\Counter-Strike Global Offensive\csgo"

2. Open up the pak01_dir.vpk with a text editor like Notepad++
3. Press CTRL+H (Find and Replace) to replace the following:


"v_knife_default"


With:


"v_knife_defaulz"


Note that the T on the end changed to a Z. After this do the same with the World Model:


"w_knife_default"


With:


"w_knife_defaulz"


After you've done this make sure to Save the VPK and you're done!

This skin is also able to be installed with Unkn0wn's CSGO Skin Installation Tool which can be found here: http://csgo.gamebanana.com/tools/5354




This release is actually more than 9 months in development, while the model was finished but the textures weren't the model already went off for animating to Dblazz but after continues asking for status on the animations I was left with nothing after 7 months of waiting.

After this I asked to Internetianerwhich did quite a lovely job but didn't found the time to compile it so good we still had Remus! which managed to not only compile Inter's lovely compile but also made it available for the default animations and in the process even managed to learn a new thing that can be really useful for the future!

This dagger sure had a long past but I'm really happy it finally got released where it was normally created for and that sure makes me a happy modder! So I really hope you like and enjoy this release to the fullest!