DESCRIPTION
---
Version 1 of this mod is very simple: it only swaps the dress and boots in "Hero of the Wild" and "Hero of Time" (heads have been not swapped to keep hair physics) making the Time set (much more beautiful) dyeable, instead of the Wild set one.

Version 2 RENEWAL also adds news physics and

options during install

like Modern Glasses, Logical Braids (from Sofia Harley, used with permission), heeled boots, better textures and a little redesign on the Wild set (see the screenshots). If you're using my Stylish Linke mod, please install this one AFTER it.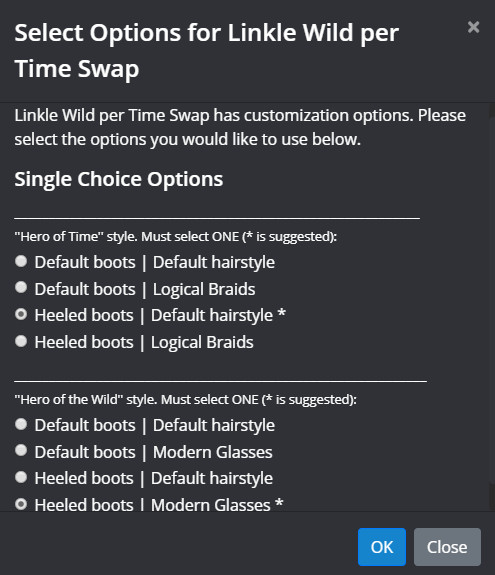 OTHER MODS OF MINE
---
Ko-Fi: https://ko-fi.com/i2mods
You can support my works by buying me a ?coffee :)