Submissions previously featured on our homepage.
Preview
Submission
Stats
Category
Submitter
How often do you check your e-mail?

2y
P

ost here your favourite game trailers.
What's your favourite game trailer?

3y
"Crysis: Modern Edition" coming this week!

3y
"Opposing Force"-like HUD for Black Mesa

3y
I

guess nobody cares, but it's my birthday today.
My Birthday!

3y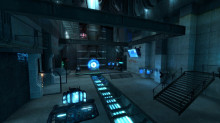 Prospekt: Opposing Force Fan Sequel Released

3y
Do you like games where you can customize your weapons?

3y
Which wild animal from Half-Life series would you like to domesticate and have as a pet?

3y
How do you feel about multiple game endings?

3y
Is the gender of the playing character important for you?

3y
Y

our feelings about this Christmas? How did you spend it?Was there something funny, interesting, unu...
How's your Christmas?

3y
O

ver a week ago I noticed in my avatar tooltip that I joined the site 6 months ago.
Medal & points?

3y
What attracts you the most in a mod?

3y
W

hen I tried to unsubscribe from a person, there appears an error "Selected rows were invalid".
Can't unsubscribe!

3y
H

ere is a new section that appeared last week - "wares".
Wares?

3y
I

wanted to make a list of things that I dislike/hate in the newest site update.
I don't give a damn when...

3y
Your feelings about the new activity log system?

3y
ZIL-131 for Korean Truck

3y
O

ne of my school friends told me something interesting.
Battlefield 3 is true?

3y
PKM for Hurricane Minigun

3y