The concept is relatively simple, and I think the GB community would like a button to quickly add a Stamp to a post in agreement of an existing Stamp, instead of having to go into the Stamps menu and add it yourself.

Also, for Stamps that you don't have unlocked, you'll simply have the button disabled and a message will show - e.x. "You don't have Epic win unlocked."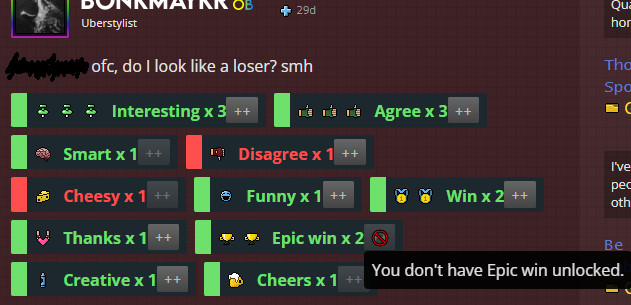 See Media for some images of this Idea.