It is nothing short of immediate frustration and raging aggravation when you're writing down a well elaborated tutorial/description, you press the submit button, and instead of the submission's front page, you're greeted with this instead:




So, did my writing went a little bit too excessive? Did I elaborated the subject a little bit too much than I was supposed to do so?

It is indeed a rather effortless task to get carried away with your writing, when there isn't a reminder that you're nearing the limits. I'm aware that 10,000 words isn't a short limitation. It is indeed more than one could ask for, often more to bite than one's ablity to chew.

However, whenever you're writing over subjects that requires quite a bit of elaboration, or are using hyperlinks, it is quite easy to hit your limitation's mark before you realize it.

Below are two screenshots that I've doctored to express my idea visually: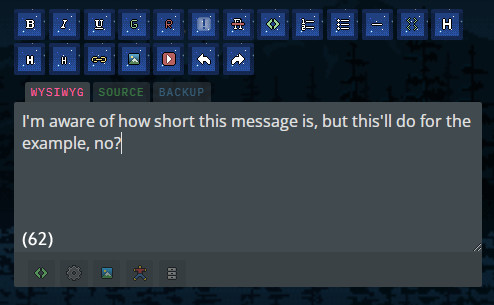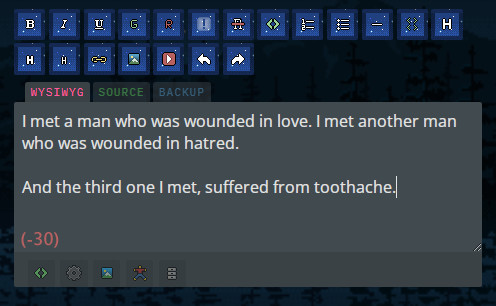 So, here's the idea; whenever you're nearing the limits of the word count, a small set of numbers will appear at the bottom left of the composition box. This box will eventually decrease and it can either:


The ability to type will come to an halt, similar to how it stops whenever you hit the limit in the submission titles.
The numbers will turn red and will began to count in the negative, allowing you to keep the track of how many are leaking through the limits.