Submissions previously featured on our homepage.
Preview
Submission
Stats
Category
Submitter
e

verytime i only see 7 servers or sometimes 8 or 6,and i no even see 4 team servers :| so please wha...
why i only see 7 servers?

2y
Robot Deathmatch Merc

2y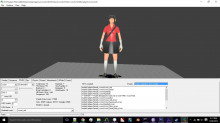 femscout team fortress 2 classic
3y
T

here seems to be a distinct lack of sprays.
Um, where are the sprays?

3y
Team Colored Gloves

3y
TF2 Classic Icon Fixes

3y
Best of the Banana
Jan 4 2016

Best of Yesterday
Jan 4 2016

Today's Pick
Jan 3 2016
Deagle© Re-make: Classic Edition

3y
Best of the Banana
Dec 30 2015

Best of Yesterday
Dec 29 2015

Today's Pick
Dec 28 2015