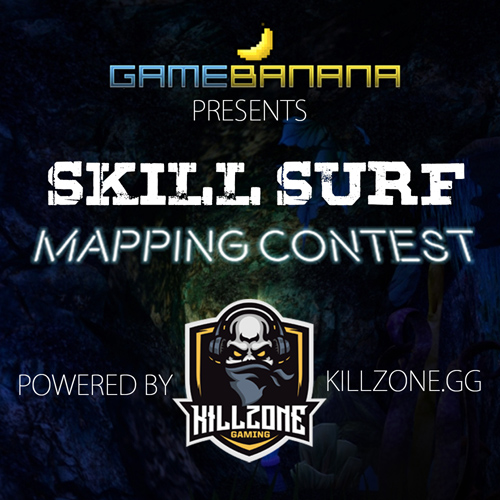 Intro
After our successful CS:GO Jailbreak mapping contest over the summer, we are excited to announce another CS:GO mapping contest to keep you all busy! This time we want your best Skill Surf maps for CS:GO.

Massive thanks to Killzone Gaming who is sponsoring this contest! Your task is to produce a brand new Skill Surf map for CS:GO. The tier of surfing difficulty for your maps should be Tier 1 or 2 only. Both Linear and Stage based maps are allowed. Gameplay will be the priority but aesthetics will still be important as well.

If you have any questions or would like to just chat about the contest, please join our Discord server set up for it.

The entry must include this banner at the start of the map where it is clearly visible to everybody. If you really don't want to use the banner, you can implement the all the logos/text that are on the banner in another way. Just make sure like with a banner it's clearly visible at the start of the map.


Judging
Gameplay is the priority, the maps should be fun to play on without being impossible to complete. The ramps should be smooth and provide fluid surfing. It should be well balanced and suitable as a Tier 1 or 2 difficulty map.
The design is also a notable part of the judging, so make sure to consider the visual aspects when making your entry. Your chosen theme should be interesting and well executed throughout the map
We will be looking for originality in both the gameplay and visuals. Your map should stand out from the other entries.
The main focus of this contest is the main surf map and not any bonus stages etc and so will be judged based on the main surf map. However extra features may be considered if the scoring is tight between two entries.

The Judges are Hardex, Juxtapo and Tioga060.

To qualify, the submissions must be uploaded to the site and tagged as a contest entry before the DEADLINE! If you don't see the contest listed on the add/edit form of your submission, make sure you have hit "Join" on this contest page first.