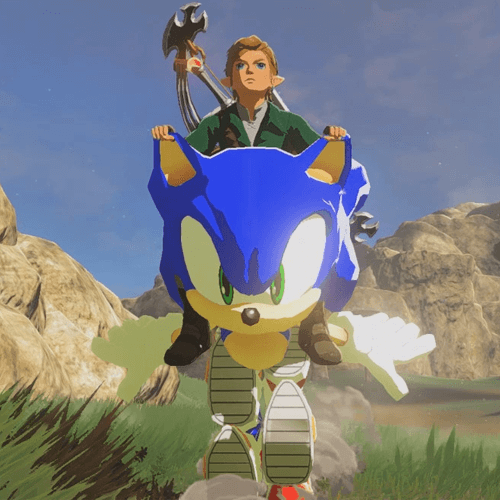 Intro
The Legend of Zelda: Breath of the Wild recently passing its one year anniversary and has already been the source of some amazing and hilarious mods. Now, we are proud to launch this skinning contest for the game to see what else you modders can come up with. You've got time until June 3rd to come up with a 'Gaming Crossover' skin mod for Breath of the Wild.


Theme
Ever wanted to see your favourite gaming character or item in BotW? Well this is the contest for you. We want to see the best gaming crossovers you can come up with!


Rules
The rules are listed in the right hand column. Pay specific attention to rules 3 & 5 as people keep making great contest submissions that unfortunately break those rules.


Judging
The submissions will be judged on the following categories:

Overall quality of the Model(s), Textures, Animations and Sounds
Originality ( How much of the entry is original content vs ported etc )
Technical ability & skill required to create the submission
Theme ( Does the entry match the contest theme well )

Please note, as mentioned below, ported content is allowed this contest, however we will value original content. For example a good original model based on something from another game would likely place higher than a similarly good port of a model ripped from another game as more of the content would have been made by the actual entrant. You should strongly consider this fact when deciding what to make as an entry.

To qualify, the submissions must be uploaded to the site and tagged as a contest entry before the DEADLINE! If you don't see the contest listed on the add/edit form of your submission, make sure you have hit "Join" on this contest page first.


Notice
Please note that rules 3 & 5 have been adjusted for this contest. You are allowed to use ported content in contest entries as there are no cash prizes for this contest. Content from game developers who are listed under the Definite No section within the Porting Whitelist is not allowed.

Special thanks to WilianZilv - the promo image comes from a mod made by him.