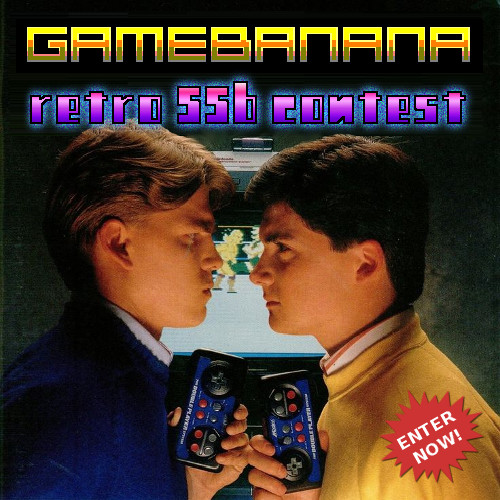 Prologue
With a dizzying 2 kilobytes of RAM and a state-of-the-art 8-bit microprocessing unit, your Smash mods are now only limited by the power of your imagination! With up to 1MB of storage space you can work at galactic proportions, crafting mods in brilliant 16 colors on massive canvases as large as 8 x 8 pixels!

What an exciting world of computer gaming we now live in - there's virtually limitless computing power at your disposal! What can you create with this raw power?


The Contest
Bananites, set your entertainment computers to

TURBO MODE!

GameBanana challenges you to come up with a Retro-themed Smash mod.


Requirements
A retro-themed character mod for any SSB title.
Despite the dramatic intro above, there are no technical restrictions on entries. They can be any disk size, any amount of colors, etc.
Remember to

Join

the contest in the right column -->
What is "retro"?
You are free to interpret "retro" in different ways:


Pixelation
Long-gone retro game characters
Old gaming platforms and accessories
Styles and colors from the 80s
Classic retro movies (TRON, Wargames, etc)
80s culture (Arcade parlors, bad haircuts, etc)

Please note, this is a Super Smash Bros. for Wii U and Super Smash Bros. for Nintendo 3DS only contest. We've got another one planned for PC game modders.