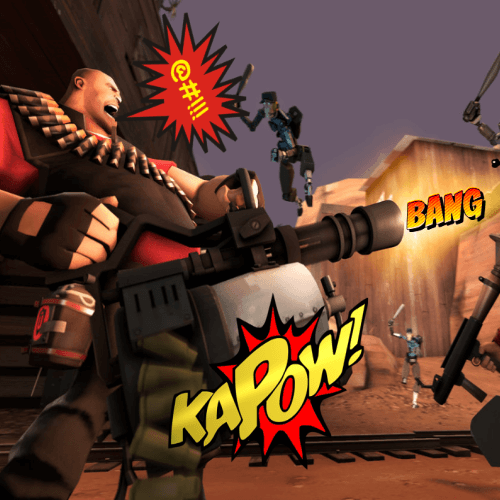 Intro
Ever since we started doing regular contests a few years ago, there has been one topic which keeps getting asked time and time again. "When will do you a sound modding contests!"
Well today is your lucky day! We wan't you to come up with the funniest, most daft, comedy sound pack you can think of!
This contest is open to any sound effect, in any publicly available PC game, whether it's a character voice, a weapon sound, a vehicle, a menu sound, or even an environment sound. We want to give you complete flexibility on this one and allow you to modify anything sound you want as long as it makes us laugh!
You have 40 days to come up with a comedy sound effect or pack of sound effects for any PC game of your choice!
Judging:
While you are free to include other assets to complement your release, such as custom models, sprites, or effects, you will ONLY be judged on the actual sound file(s), using the following criteria.
Quality of the sound: Are the sounds clear and Audible
Theme: How well do the sounds stick to the theme?
Completeness: Has the author thought about all sounds that need replacing to create the desired overall effect, and are these included.
GameBanana will select the 10 they feel meet the following criteria the best, and will then put them to a public vote to decide the overall winner!
Need ideas?
This contest lets you chance almost anything, how about?
A gun that fires chickens instead of bullets?
Cartoon / comic book style sounds (Pew-Pew! Pow! Zapp! Bang! etc.)
Replace the TF2 heavy's "manly" voice with a high pitched squeaky one.
Replace the sound of any knifes / swords with lightsaber effect.
Replace a players footsteps with the sound of a tank, or a horse?
Replace the jump sound with a pogo stick - Boing, Boing!
What about lazar guns, fart guns, or even singing guns?