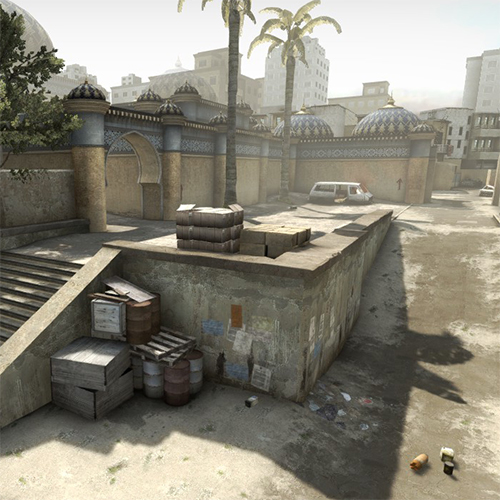 Dust has been one of the most popular maps in Counter-Strike's history since its release. What do you think would have happened if the Terrorists succeed in destroying one of the bombsites? Well, here's your chance to show it. You've got 40 days to create a CSGO map that is placed underneath one of Dust's bombsites.

Potential map ideas:
- The bomb reveals an ancient tomb under Bombsite A
- The bomb reveals an underground cavern under Bombsite A that links to Bombsite B
- The bomb reveals a secret CIA blacksite under Bombsite B

Judging
=======

As usually, every submission will be judged on the following categories:

- Technical ability required to create the submission
- Use of custom content (textures / models / sounds etc.)
- Overall aesthetics, quality and completion of the map

To qualify, the maps must be uploaded to the site and tagged as a contest entry on or before the DATE!