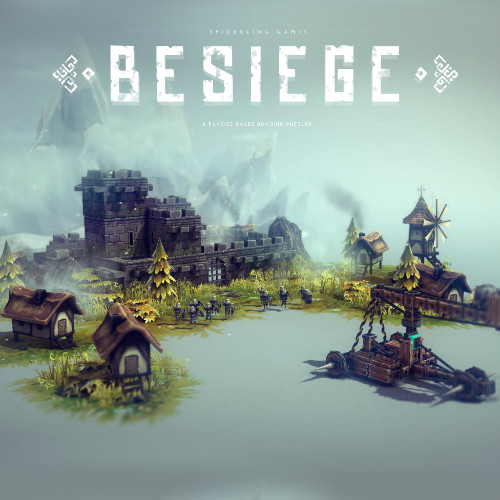 Recently there has been a huge explosion in the popularity of building based games, to accommodate this GameBanana now has a new Crafting Section where you can upload and share all your in-game creations with millions of other gamers!

To launch this new section we've partnered with Spiderling Studio's - creators of the massively popular early access game Besiege, to bring you a cool content creation contest!

![](http://files.gamebanana.com/bitpit/besiege_feature.jpg)

Judging
-----------

GameBanana and Spiderling Studios will download and test all the creations and choose winners in each category who will each instantly win prizes!

However the fun doesn't stop there, each finalist will then be entered into a second round of judging to win an additional $100 bonus prize in our community choice award! (more details soon).

![](http://files.gamebanana.com/bitpit/bes.jpg)

FREQUENTLY ASKED QUESTIONS
--------------------------

Q: Can I use custom mods in my submission?

A: Yes you can use custom mods and content in your submission, in fact we actively encourage it! However if you are using anything that is not in the base game by default, you must insure you include all the necessary files - else the judges may not be able to test your submission!

Q: Can I submit more than one entry?

A: Yes you can submit as may entries as you want. However the judges will be looking at the quality of the submission, not the number of submissions.